Where Do Eva Marcille And NeNe Leakes Stand Today?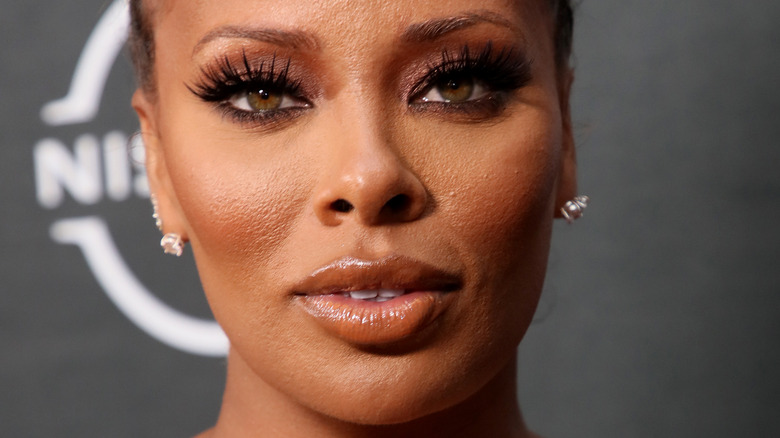 Robin L Marshall/Getty Images
Eva Marcille may have been billed as one of NeNe Leakes' "Friends" when she first joined "Real Housewives of Atlanta" back in Season 10, but it's safe to say these two have had some next-level drama since then. Our question is, where do they stand today? 
To recap, the Season 11 "RHOA" reunion became the site of a friendship falling apart after Marcille accused Leakes of lying about having a microphone on her during a personal conversation. "We had a whole conversation ... under the understanding that I had, that you didn't have a microphone on, you, in fact, had — a microphone on!" she recounted. Leakes was unapologetic, to say the least, pointing to the times she had stood up for Marcille. However, the tension continued — and in the Season 12 reunion — the former friends were once again embroiled in a war of words. This time, Leakes accused Marcille of getting involved in fights to save her place in the show, and soon enough, they got into it over who had more clout. "I was on the red carpet you were trying to get on when I met you, sweetheart," chimed Marcille. Leakes' retort? "You were out there licking bottoms to stay on top," the OG fired. 
A whole lot of yikes, for sure, so our question remains. Have these friends-turned-foes been able to patch things up in the wake of their epic blow-ups?
Eva has moved on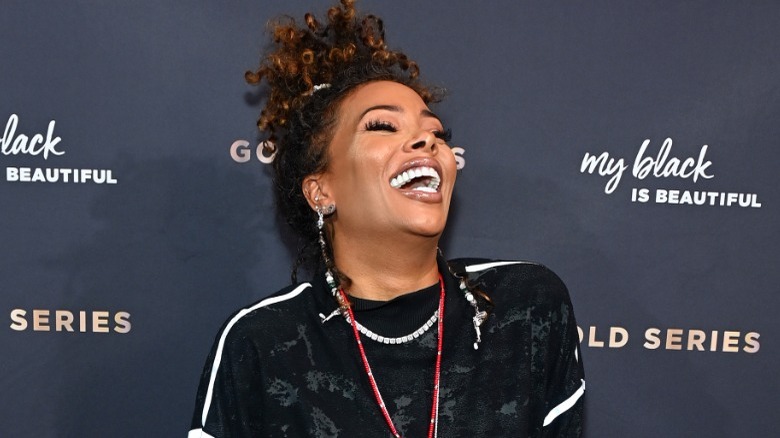 Paras Griffin/Getty
Scathing reads aside — it seems Eva Marcille has moved on and is no longer beefing with NeNe Leakes. Speaking to ET in 2020, Marcille explained that she'd moved on — due in part to seeing loved ones pass away. 
"Life is so short and unless it's really something that you cannot get over, unless it's a bell that cannot be un-rung, for me it's not that deep," she told the outlet. The "Real Housewives Ultimate Girls Trip" Season 2 star also revealed that, despite their drama, she'd arrived at peace with Leakes. "I was hurt about what happened, [but] God has restored my friendships and others a hundred fold. I'm good," she shared. Marcille added that she was sad to hear Leakes would not return to the show. "I think reality television. ... is going to miss her. I think Atlanta is going to miss her. Good, bad or indifferent, if you liked what she was doing or you didn't ... she captivated you," she explained. 
It's worth noting that Marcille saw things a bit differently a few months before. Responding to Leakes' suggestion that she was boring on the show, on "Watch What Happens Live," Marcille offered a scathing rebuke: "I carried a lot more weight than she did this season." Meanwhile, regarding that comment by Leakes...
... but we're not so sure about NeNe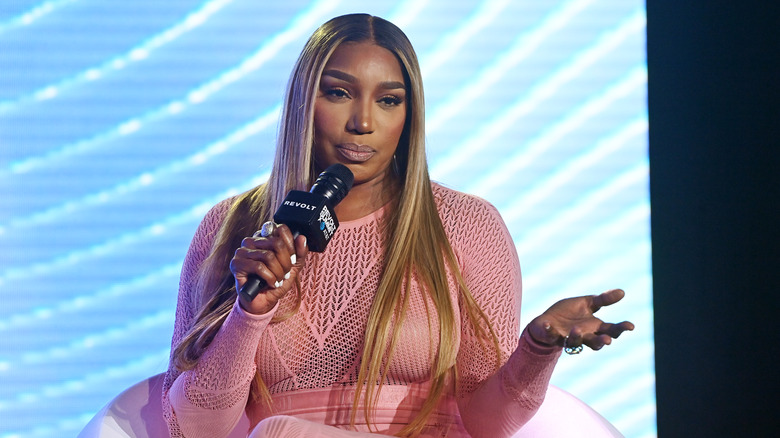 Paras Griffin/Getty Images
Eva Marcille may have moved on from her beef with NeNe Leakes, but when it comes to Leakes, we're not quite sure where she stands. 
Exhibit A: Her suggestion that Marcille was boring on the show. In an interview with ET in March 2020, Leakes told the outlet she didn't think, ahem, someone, "fit in the cast that well." Granted, she tried to keep the identity of that person to herself at first. However, asked if the someone in question was Marcille, she let her thoughts be known. "I don't feel like Eva brings that much to the cast ... I'm just being honest," she admitted. Adding fuel to the fire, Leakes shared that if she could replace her with a former "Real Housewives of Atlanta" cast member, she'd pick Kim Zolciak-Biermann. In light of Leakes' long-standing tension with Zolciak-Biermann, we'll take that as an ouch! 
Here's the thing: while Marcille was quick to clap back at Leakes' comments on "Watch What Happens Live with Andy Cohen" (via Bravo), her revelation to ET that she'd put their feud to bed came a few months later. With Leakes, that never happened. Not publicly, anyway. Perhaps there have been conversations behind the scenes. However, a quick look through Marcille's Instagram reveals that neither follows the other. So, where do these former co-stars stand today? We can't say for sure. That said, Marcille has found peace — and we're hoping Leakes has, too.