Ana De Armas' Oscar Nomination Has Fans Seeing Red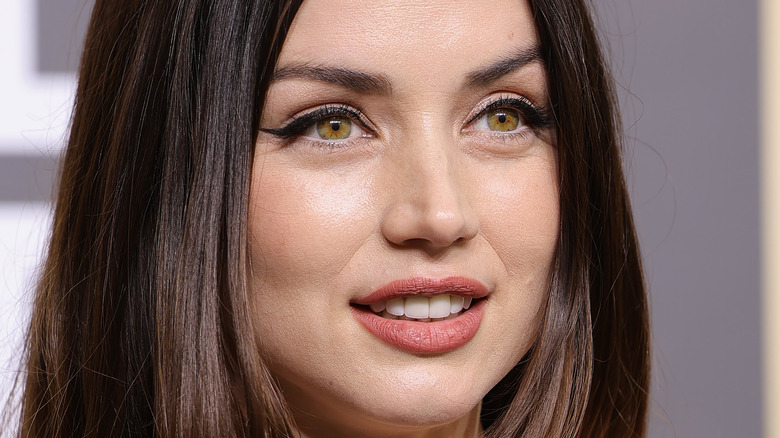 Amy Sussman/Getty Images
When the anticipated film "Blonde" released on Netflix, it was immediately met with mixed reviews. "The film is giving a different interpretation to those images, mixed with the story of the book [it was based on]," Ana de Armas said in a Variety "Actors on Actors" segment, defending the movie and the depiction of Marilyn Monroe. "I think that's what has been tough for the audience to understand about the movie." She added that she understands people were expecting more of a biopic about the actor.
Brad Pitt was one of the producers of "Blonde," and he praised de Armas' performance. "She is phenomenal in it," he told ET at the "Bullet Train" premiere. He mentioned that he had been working on the film for as long as a decade. "It wasn't until we found Ana that we could get it across the finish line," he added.
And it seems that Pitt's comments were pretty true, as the "Knives Out" actor was able to grab an Oscar nomination. According to People Español, de Armas is the first female Cuban actor to be nominated for an Oscar, and if she wins, she'll be the first Latina actor to win her category. However, fans aren't exactly happy with the nomination.
Fans voice their distaste for Ana de Armas' Oscar nomination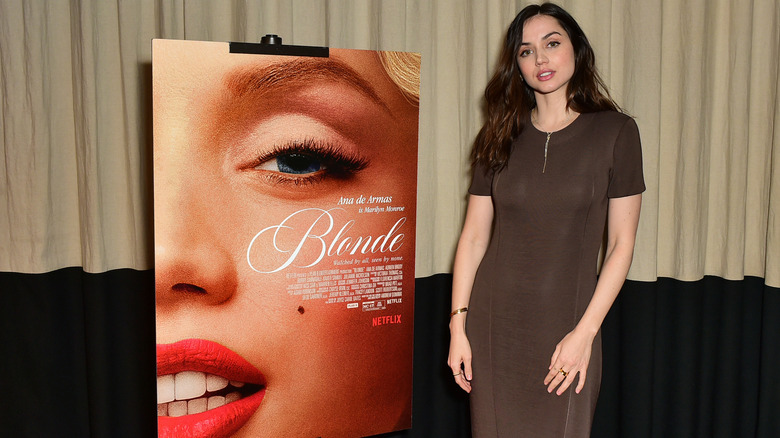 Vivien Killilea/Getty Images
Ana de Armas was nominated for an Oscar for best actress in a leading role for her performance in "Blonde," and fans aren't thrilled about it. "ana de armas has made an enemy outta me," one person tweeted. Some fans believe that the nomination should have gone to a more deserving actor. "Nominating ana de armas in the leading actress category while not nominating viola davis's performance in woman king," another person tweeted. And another mentioned the film's mixed reviews in their tweet, saying: "Ana De Armas getting an Oscar nomination because she starred in a fanfic about a dead woman getting degraded and assaulted for 2 1/2 hours, when that woman explicitly said she hopes she never gets exploited after her death."
De Armas mentioned in an interview with AnOther that the cast and crew wrote personal notes to Marilyn Monroe and visited her grave before filming the movie. "We were asking for permission in a way," she said. "Everyone felt a huge responsibility, and we were very aware of the side of the story we were going to tell."
Upon its release, "Blonde" stirred up some controversy, per People. Aside from the NC-17 rating, critics claimed that the film "re-objectifies" Marilyn Monroe while "victimizing" her. It was also reported that the movie further "exploits" the late actor. However, de Armas' performance still received positive reviews.