Why 50 Cent Got Major Backlash For His Comments About Terry Crews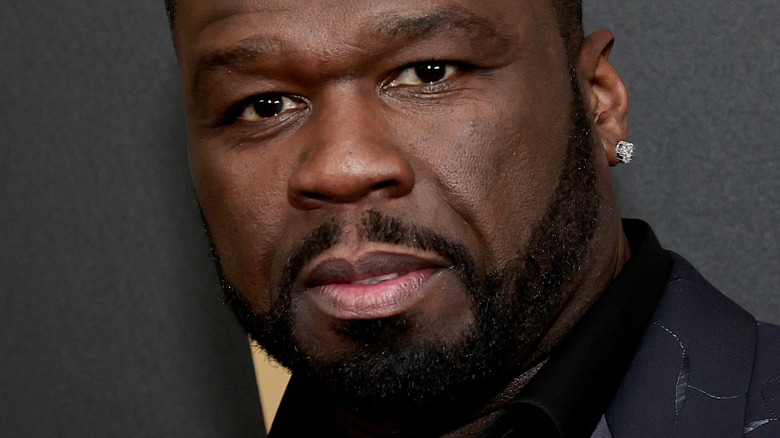 Jamie Mccarthy/Getty Images
The following article includes allegations of sexual assault.
Rapper 50 Cent is no stranger to controversial moments caused by his own comments. One time, the "Candy Shop" rapper took it too far when he voiced his opinion on actor Terry Crews' experience with sexual assault.
The "Brooklyn Nine-Nine" actor came forward in 2017 with allegations against Hollywood agent Adam Venit after he was inspired by the #MeToo movement to tell his story, per Vanity Fair. Crews claimed the agent approached him at an industry party and inappropriately "groped [his] privates." The actor later sued Venit for the incident and settled out of court, as reported by USA Today. Throughout this, Crews advocated for male victims, who have often been underrepresented in the conversation on sexual assault. In 2018, he appeared in front of the Senate Judiciary Committee to support a bill for survivors.
"What happened to me has happened to many, many other men in Hollywood," the actor testified (via The Hollywood Reporter). "And since I came forward with my story, I have had thousands and thousands of men come to me and say, 'Me, too, this is my story. But I did not have the confidence, or I did not feel safe enough, to come out.'"
It's what 50 Cent had to say in response to the "America's Got Talent" host's testimony that truly got him into trouble.
If you or anyone you know has been a victim of sexual assault, help is available. Visit the Rape, Abuse & Incest National Network website or contact RAINN's National Helpline at 1-800-656-HOPE (4673).
50 Cent mocked Terry Crews' assault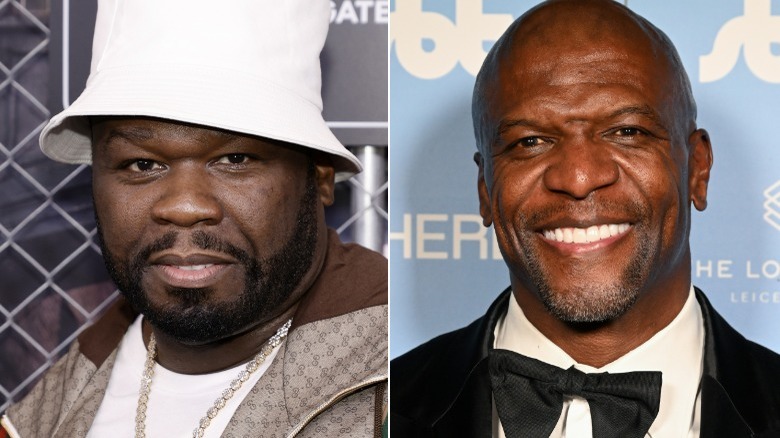 Jamie Mccarthy & Samir Hussein/Getty
After Terry Crews spoke in front of the Senate Judiciary Committee, 50 Cent decided to post his two cents on the situation, much to the dismay of the rapper's fans he left disappointed by his rhetoric. The rapper took to his Instagram (via CNN) to post a meme of Crews that depicted the actor saying, "I got r*****, my wife just watched." "LOL, What the f*** is going on out here man?" he captioned the post. "Terry: l froze in fear, they would have had to take me to jail. Get the strap."
Of course, the public immediately came to the defense of Crews. The "In da Club" rapper deleted the post shortly thereafter. To attempt to defend himself, 50 went onto "The View" (via ABC News) the next month. "I would never make fun of any sexual assault victim. I wasn't looking at Terry Crews that way, at that point," he explained. During the conversation, he reiterated that people would need to "bail him out" if he was in Crews' situation.
Initially, the actor responded to the Instagram post when TMZ caught up with him, saying that he loved listening to 50's music. But in 2019, Crews called out the men of color who had joked about his sexual assault, specifically 50. "ABUSERS PROTECT ABUSERS but they MOCK SURVIVORS as well," the actor wrote on Twitter. "When you see me, keep it moving." The non-apology was definitely not accepted.
50 Cent often stirs up controversy on his Instagram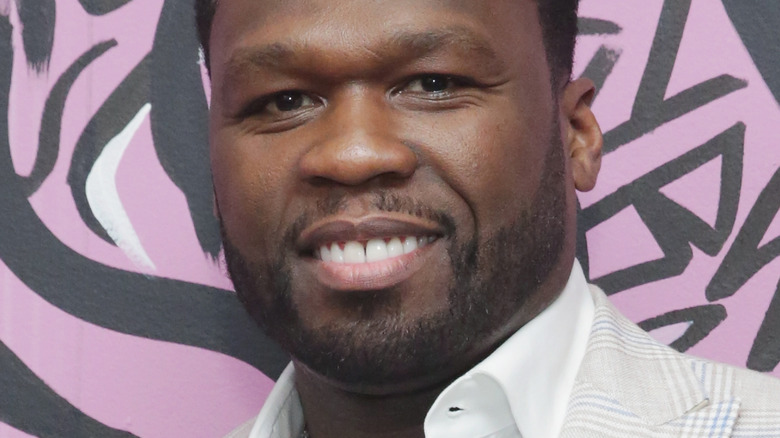 Mireya Acierto/Getty Images
50 Cent's posts on his Instagram have definitely gotten the rapper in trouble more than once. He has a total of over 5,000 posts on his account — as of this writing — to give you a scope of his heavy activity. Another instance of the rapper putting his foot in his mouth was when 50 Cent posted about Megan Thee Stallion after she alleged Tory Lanez had shot her in 2020. According to the BBC, the "Disco Inferno" rapper stirred controversy when he uploaded a photo comparing Megan to actor Jussie Smollett, who was convicted for lying about experiencing a hate crime. This suggested that 50 thought the "Her" rapper was fabricating the shooting, but he later apologized after he was convinced by the court proceedings that she was telling the truth.
It appears that no one is safe from 50's Instagram rants, not even the Queen of Pop, Madonna. Back in 2021, he made fun of a racy photoshoot Madonna did (via Complex). After the singer clapped back at him with an old picture, 50 once again gave a non-apology. "I must have hurt Madonna's feelings," he captioned. "I'm sorry. I did not intend to hurt your feelings."