Inside Eboni K. Williams' Relationship With Tomi Lahren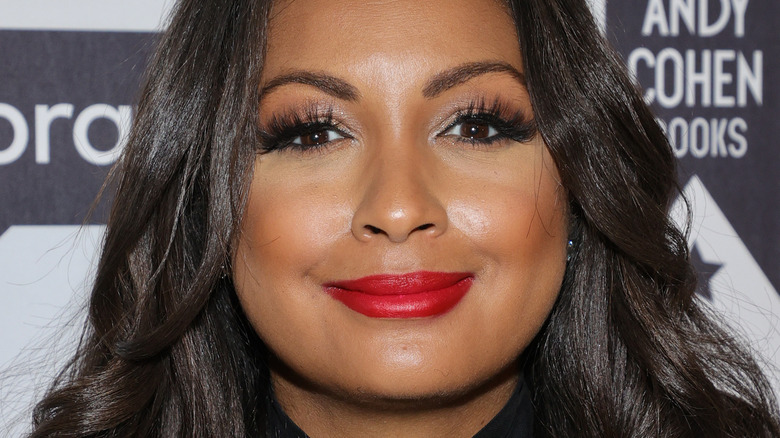 Jamie Mccarthy/Getty Images
Attorney and television host Eboni K. Williams burst onto Season 13 of "Real Housewives of New York" and changed the hit reality show's landscape forever as the first Black woman to hold one of the highly coveted, God Andy Cohen-given apples. 
"Listen, they could have picked anybody. New York is full of incredible Black women and women of color, so for me to be the first in this space, it's a huge honor," Williams said about her landmark "Real Housewives" role during an appearance on Paley's "Pop Culture and the Power of Reality TV With Andy Cohen" (via Yahoo Entertainment). "It's a responsibility, one I'm keenly aware of. I don't represent just myself on this show, I represent Black women in totality. Can I be all Black women all the time? Of course not, it's a fool's errand, right? But I definitely do my best to show up in a way that offers a glimpse into the lens of what a Black person in New York might be experiencing," she explained.
Alas, even Williams might agree that she still wasn't completely ready for the amount of criticism and scrutiny that she would face after joining the reality television show ... including fans questioning her relationship with former Fox News colleague Tomi Lahren.
Eboni K. Williams and Tomi Lahren shared a friendly Twitter exchange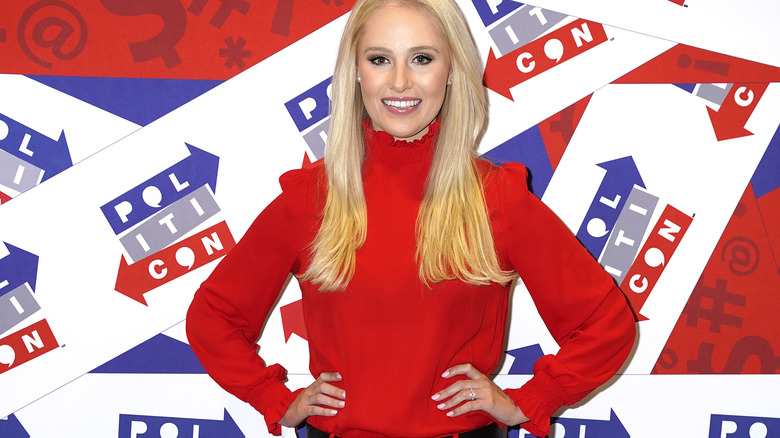 Ed Rode/Getty Images
Are we, indeed, the company we keep?
In August 2021, Daily Mail published an exclusive wherein various sources argued just that when they accused Eboni K. Williams of not portraying her true and authentic self while filming "Real Housewives of New York." According to one source, Williams "created this uber progressive woke persona" for a storyline on the show but claimed that her past behavior proved otherwise. "She's a hypocrite. She cow-towed and tip-toed round the issues when she was at Fox," the source claimed. 
But that's not all. In an effort to bolster their argument that Williams wasn't exactly being genuine, the source also pointed to an encounter on Twitter, where Williams reposted a friendly tweet from her former Fox News colleague, the ultra-conservative Tomi Lahren. In the tweet, Lahren expressed her support of Williams joining the "Real Housewives" franchise. But according to the Daily Mail's source, soon after re-sharing the far-right commentator's tweet, Williams dirty deleted it — presumably due to flack she received from viewers and fans.
Friends or just colleagues?
All social media niceties aside, some would argue that Eboni K. Williams and Tomi Lahren aren't nearly as close as others have speculated.
In September 2017, Williams appeared on an episode of "The Breakfast Club" and called host Charlamagne tha God out for inviting Tomi Lahren on the radio show before her. According to Williams, she had reached out to Charlamagne and followed up about being on the show but never heard back from him. Then sometime later, she caught wind that he had extended an invitation to Lahren. While Williams acknowledged that Lahren had never actually been on the radio show, she still took note of the invitation and argued that by doing so Charlamagne provided Lahren a platform and amplified her voice. "I'm not saying you made Tomi, not at all. I'm just saying ... I was in my feelings," she confessed. "On the outside looking in, I was like, 'Well, d***.'"
And there ya have it, folks. Perhaps this is simply a case of two colleagues who just so happen to enjoy watching the same reality television shows.