The Reason RHONY Isn't Getting A Season 13 Reunion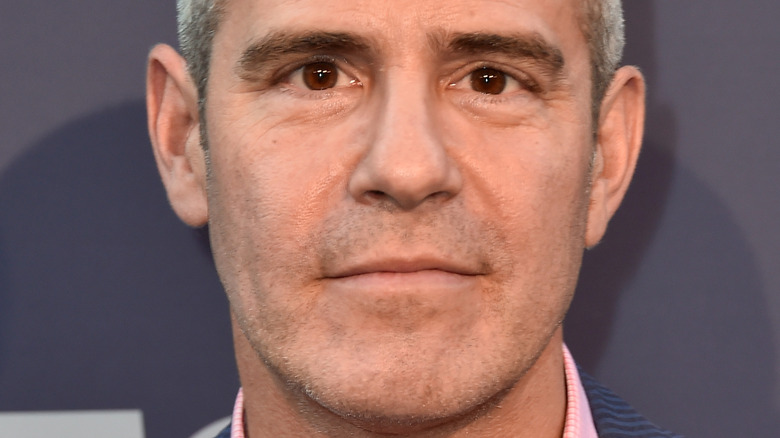 Frazer Harrison/Getty Images
The ladies of "The Real Housewives of New York" had an explosive Season 13 that involved conversations about race, pandemic anxieties, and political affiliations. Many fans on Twitter were salivating over the endless possibilities of how the Season 13 reunion might go. "I cannot wait for the #RHONY reunion. Ramona is going to get dragged," one Twitter user said. "Leah with that phony cry. Eboni surely you can't buy that? I really hope Andy calls her out on the reunion," another Twitter user said. Regardless of how the fans thought it was going to go, the Season 13 reunion sadly got canceled on September 17.
Eboni K. Williams, a newbie in the "RHONY" cast, admitted to TMZ that she was "disappointed" to not get to experience a reunion for her first season. "I'm not going to sugarcoat that," Eboni said. "I feel like not having a reunion was a missed opportunity. Every city of every season of every 'Housewives' show has had one, and I don't think there's any reason why 'New York' Season 13 should not have had one."
Leah McSweeney, another "RHONY" newbie, wrote her feelings about the reunion cancelation in her Instagram Stories (via Bustle). "I'm getting a lot of messages about the reunion, and I will say that, as much as I do feel like we have things we all need to talk about with each other, I'm also really relieved to not have to talk about things that happened a year ago," Leah said. So, why did the "RHONY" reunion get axed?
'Scheduling challenges' and Ramona Singer may have ruined the reunion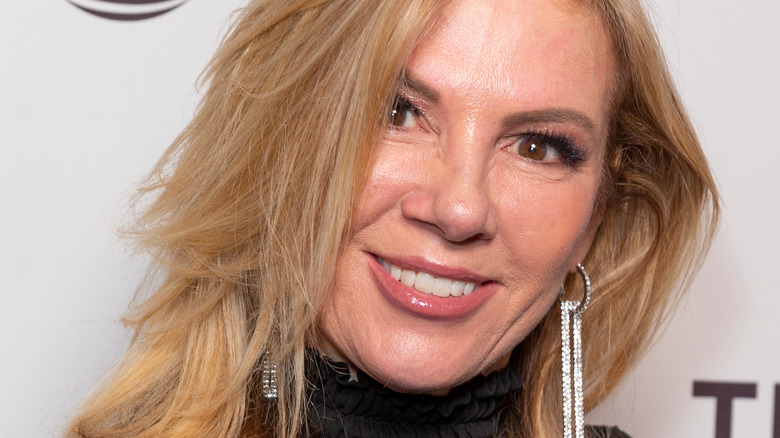 lev radin/Shutterstock
It seems like the cast of "The Real Housewives of New York" can't shake the tumultuous drama that surrounds them during Season 13. According to Entertainment Weekly, a Bravo spokesperson released a statement explaining why our favorite NYC housewives aren't getting a reunion. "Due to scheduling challenges around taping the reunion of The Real Housewives of New York City in a timely manner, Bravo confirmed there will not be a reunion for this season," the spokesperson said. "It's disappointing to not be able to bring the cast back together, but we are happy to have ended on such a high note with the finale, and are now shifting our focus to next season."
However, a source from the production cast exclusively told Page Six that there's a more sinister explanation behind the reunion cancelation. Ramona Singer, one of the OG NYC housewives, allegedly said, "This is why we shouldn't have black people on the show," referring to the first Black NY housewife, Eboni K. Williams, after she was kicked out of Luann de Lesseps' home.
Even though Ramona says, "I never said that. It's a terrible lie," a second source has confirmed to Page Six that Eboni filed a complaint against Ramona after she heard what she said. Bravo took the allegation very seriously, and conducted a third-party investigation into the matter. However, they didn't find anything and Ramona was cleared, even though Eboni was "dissatisfied" with the investigation and its findings, per Us Weekly.