Disney Channel Star Kay Panabaker Works A Totally Normal Job Today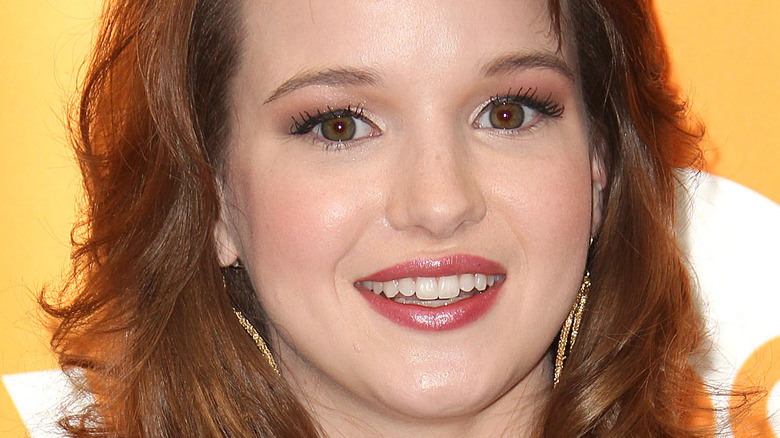 Frederick M. Brown/Getty Images
Kay Panabaker is a former child actor who got her start in TV and film projects such as "Monster's Inc" and "Summerland," per IMDb. However, Kay is best known for her work on the Disney Channel. From 2004-2007, Kay appeared in a string of projects, which have since become nostalgic classics for millennials (even if they didn't garner her the same fame as other Disney darlings).
After kicking off her Disney contributions with "Life is Ruff," Kay then landed a 15-episode stint on "Phil of The Future."  Kay played the role of Debbie Berwick, the sweet, angelic sidekick to the rebellious Pim Diffy, via Fandom. However her most popular role came from 2006's "Read it and Weep," which she starred in with her sister, Danielle Panabaker. According to IMDb, Kay plays the role of Jamie Bartlett, an unhappy high school freshman, who channels her dreams of popularity into a fictional character named "IS" Danielle Panabaker. After IS comes to life and gives Jamie everything she thought she wanted, she has to has to grapple with her newfound reality. 
If you feel like you've seen less of the youngest Panabaker in recent years, you're definitely not mistaken. Although Kay went on to work for several more years, her last acting credit was 2012's "Beverly Hills Chihuahua 3: Viva La Fiesta!" So what has she been doing with her time? Well, the former Disney star has a regular job now!
Kay Panabaker is a zookeper
Kay Panabaker works as a zookeeper, a job she's held for nearly a decade. And she still works for Disney too! Sort of. According to Panabaker's LinkedIn, she's been an animal keeper at Disney's Animal Kingdom since 2015. In 2016, Panabaker sat down with Naperville Magazine and broke down her job duties. "I maintain the care, well-being, management, behavior conditioning, and enrichment of our animals and birds," the profile reads. The former actor also puts on animal presentations and works in the petting zoo. Later, Panabaker shared her reason for leaving showbiz. "I no longer had that love, that passion," she said. Panabaker's love of acting soured further after a producer urged her to lose weight, despite the fact that she was "barely a hundred pounds."
In the years since, it appears that Panabaker has certainly found her passion. The former star doesn't post much on Instagram, but when she does it's usually related to her job in some way. Back in May 2022, Panabaker took to Instagram to gush about her zookeeper journey. "This is an appreciation post for some of the most incredible people I have the honor of calling best friends," wrote Panabaker. "When I became a zookeeper 7!!! years ago, I was really trying to figure out who I was as a person and what was truly important to me. I could never imagined it would lead me to find such quality people who have really helped me learn to love myself."
Could Kay Panabaker return to acting?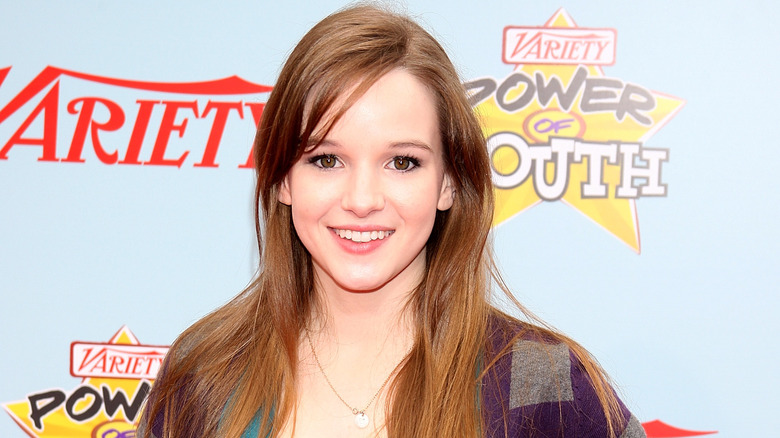 Frazer Harrison/Getty Images
Ahh. It's nice to see a former child star whose made a healthy transition from acting. But we would be remiss not to note how much Kay Panabaker fans appreciate her past efforts. "Y'all always taking about Ally and Aj but what about Danielle and Kay Panabaker, those sisters were carrying Disney on their back for a while too now!!!" tweeted one fan. "I cannot believe everyone just FORGOT about kay panabaker as if she wasn't one of the top three most influential disney channel original movie stars of all time," tweeted another. 
And while it's clear that Panabaker is perfectly content with her current profession, that doesn't mean that she won't ever return to acting. However, at this point, she hasn't alluded to returning to her acting roots. But anything is possible. In meantime, you can keep up with Panabaker on her friend's Twitch, where she streams herself playing various video games.