Author Says Robert Redford Took Drastic Measures While Working With Barbra Streisand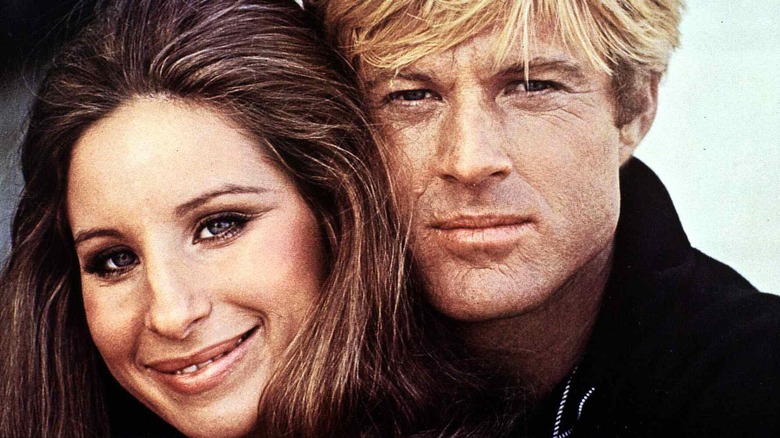 United Archives/Getty Images
Robert Redford and Barbra Streisand set the screen ablaze with their chemistry in 1973's "The Way We Were," but there were complications off-set between the two stars. According to one crew member, the "Woman in Love" singer developed feelings for her co-star that extended beyond their working relationship, as Neal Gabler wrote in his 2016 biography "Barbra Streisand: Redefining Beauty, Femininity, and Power." A source on the film's set told Gabler, "It was obvious Barbra was just too, too crazy about Bob. She had a hard time controlling her emotions" (via People).
In 2015, Streisand presented Redford with the Chaplin Award, and joked about "being married" to him on-screen, and how their work on "The Way We Were" endured longer than any relationship. The two seasoned actors stayed in touch over the years, and when the "The Sting" star turned 85 years old in 2021, Streisand posted a throwback photo from their 1973 movie to her Instagram page. "Dear Bob, happy birthday. It was great talking to you the other day," she wrote.
Although their performance together wound up being indelible, Redford reportedly did not want Streisand cast as his co-star at the time. "Her reputation is as a very controlling person. She will direct herself. It'll never work," Redford apparently told director Sydney Pollack, per the book "The Way They Were: How Epic Battles and Bruised Egos Brought a Classic Hollywood Love Story to the Screen," by Robert Hofler (via IndieWire). Redford's trepidations also extended to his love scenes with Streisand.
Robert Redford wore two pairs of underwear onset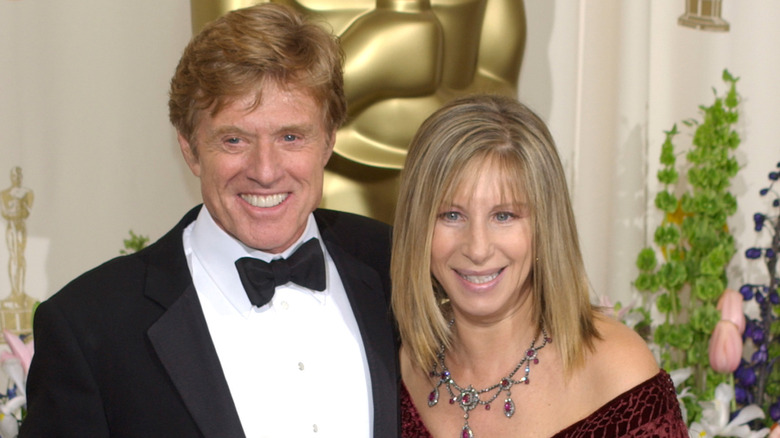 Featureflash Photo Agency/Shutterstock
Once Barbra Streisand was cast to co-star with Robert Redford in "The Way We Were," she allegedly developed true romantic feelings for the "Out of Africa" actor. The two had dinner together to talk about the project, and Streisand instantly "had a crush on him," as Sydney Pollack told writer Robert Hofler for his book "The Way They Were" (via the Daily Mail). Always the consummate professional, Redford wanted to ensure that his intimate scenes with Streisand were above board, so he took extra precautions. "To protect himself in more ways than one, [Redford] wore two athletic supporters for his love scene with Streisand, who chose to don a bikini," Hofler wrote. Evidently, the "Yentl" star wore the swimsuit for similar reasons.
There was additional friction during one particular love scene, as Redford's character was supposed to have a subpar performance in bed and say, "It will be better this time." Per Hofler's book, Redford was more concerned with protecting his lothario status and did not want to say the line, according to the Daily Mail.
Decades later, Streisand revealed that she had in fact developed feelings for Redford on-set. "I was in love with him for every movie that we did together. But we were both always married," the "Meet the Fockers" actor told Entertainment Weekly in 2015. However, Streisand had no regrets about not pursuing it. "It wouldn't have worked," she added when discussing their potential real-life romance.