John Cena Speaks Out Following Nikki Bella Breakup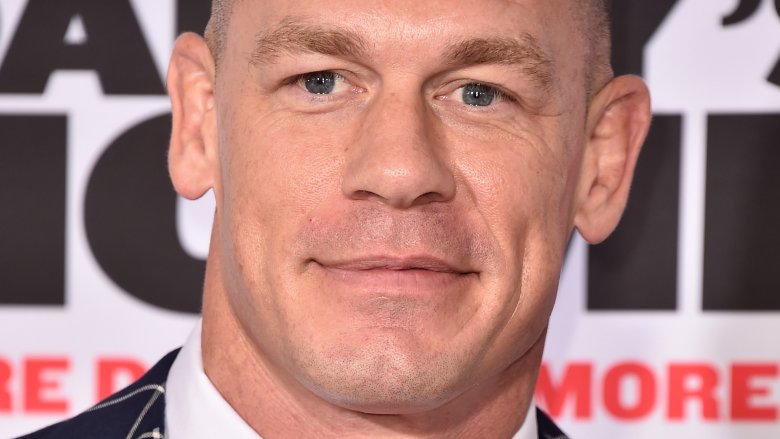 Getty Images
John Cena is breaking his silence.
On Monday, April 16, 2018, the WWE star took to social media with posts referencing his recent breakup with ex-fiancée Nikki Bella.
"Hardship, loss, and humility are extremely difficult waters to navigate," he tweeted. "But perseverance thru them builds a strength to withstand anything life throws your way."
Earlier in the day, he had posted a Simpsons meme on Instagram, which featured the Comic Book Guy and read, "Worst day ever!"
While the former couple have yet to share why they decided to call it quits, an Us Weekly source claimed that Bella was the one to initiate the split. "The things he's been saying on television and in the press recently hurt Nikki," the insider alleged, adding that while "John is a mess," Bella's not exactly "devastated."
"She's in a place where she's just exhausted by some of the things going on in the relationship," the source continued. "John is the love of her life [and] she adores him. They still speak. It's just very hard. But right now, she has to focus on herself."
As Nicki Swift previously reported, Cena, 40, and Bella, 34, announced that they were ending their relationship on Sunday evening, April 15. The pair, who got engaged at WrestleMania 33 in April 2017, had been together for six years, and documented their longtime romance on E!'s Total Divas and Total Bellas.
"While this decision was a difficult one, we continue to have a great deal of love and respect for one another," they released in a joint statement to Us Weekly. "We ask that you respect our privacy during this time in our lives."
Just prior to the announcement, Cena had shared a number of cryptic messages on social media, hinting at relationship woes. "Life is funny sometimes," the pro wrestler tweeted on Thursday, April 12. "One minute it's kissing and hugging on you, the next it's kicking ya square in the nugget bag. Moments make the journey and the powerful play goes on."
Meanwhile, on Saturday, April 14, he took to Instagram with a Walt Whitman quote, which read, "We were together. I forget the rest." The Blockers star later tweeted, "We all have good and bad days. No one is perfect, but if you happen to do something to make someone feel bad, TAKE ACCOUNTABILITY for your actions, APOLOGIZE, and ASK FORGIVENESS."
The following day, Cena shared another Whitman quote on Twitter for "anybody feeling down": "Keep your face always toward the sunshine — and shadows will fall behind you."