The Tragic Death Of Addams Family Actor Lisa Loring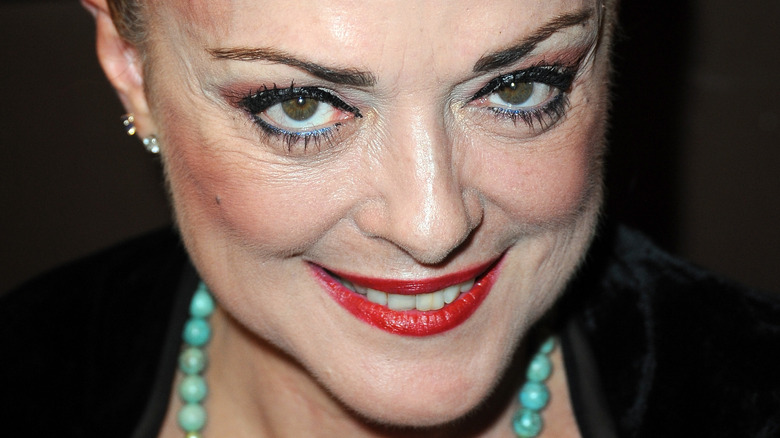 Albert L. Ortega/Getty Images
Lisa Loring, the first actor to portray Wednesday Addams in the first live-action adaptation of "The Addams Family," has died at age 64, her daughter, Vanessa Foumberg, told The Hollywood Reporter. According to a family friend, the actor's death came three days after she had "suffered a massive stroke brought on by smoking and high blood pressure," per The Guardian. "She went peacefully with both her daughters holding her hands," Foumberg told Variety.
At the time of her death, Loring was unmarried. However, she had married and divorced four times. She welcomed two children from her first and second marriages, daughters Vanessa Foumberg and Marianne Stevenson. As for her professional life, Loring is best known for her portrayal of Wednesday Addams in ABC's "The Addams Family" from 1964 to 1966.
More recently, Loring returned to pop culture vernacular with the reprisal of the iconic character in the Netflix comedy-horror, "Wednesday." Jenna Ortega, who stars as the protagonist in the series, revealed during an appearance on "The Tonight Show Starring Jimmy Fallon" that part of her now-viral dance was "an homage to Lisa Loring" (via E! News). With that in mind, let's take a look at the impact she left on her character and the "Addams Family" brand.
She was forever linked to Wednesday Addams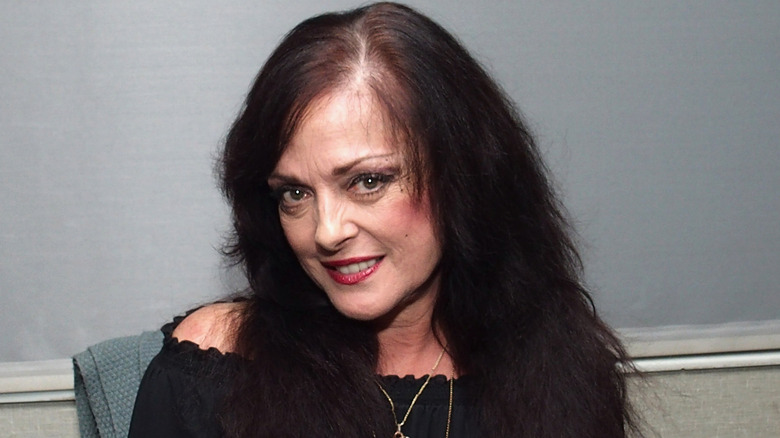 Bobby Bank/Getty Images
In a touching tribute to Lisa Loring posted to Facebook, her close friend Laurie Jacobson wrote: "She is embedded in the tapestry that is pop culture and in our hearts always as Wednesday Addams." She certainly wasn't exaggerating. While the original iteration of the show starring Loring lasted just two seasons, the franchise has grown in popularity over time. On Rotten Tomatoes, the original "The Addams Family" series holds a 93% approval rating from audiences. Loring had said Wednesday Addams was the character she was most recognized for and revealed to The Sydney Morning Herald in 2017 that she had become a regular participant at conventions. "I do autograph shows all over the USA," she shared. 
The Monster-Mania Convention confirmed her participation with a solemn message posted to Facebook. "Lisa was a guest at our shows a few times, as recently as last year," they shared. "It was always a pleasure to have her at our show. Sincere condolences to all her family, friends and fans." Additionally, Loring appeared as a panelist at the Tidewater Horror Convention. In a Facebook Live from the event, the late actor shared that decades after wrapping, it was still her role on "The Addams Family" that she saw as a career highlight — despite being six years old at the time. On that, Loring pointed out another fascinating tidbit: "I was among the first group of children actors on television."
Loring was a trailblazer both as a child actor and as Wednesday Addams. Gone, but never to be forgotten — we send our condolences to her friends, family, and fans.