The Tragic Death Of NHL Legend Bobby Hull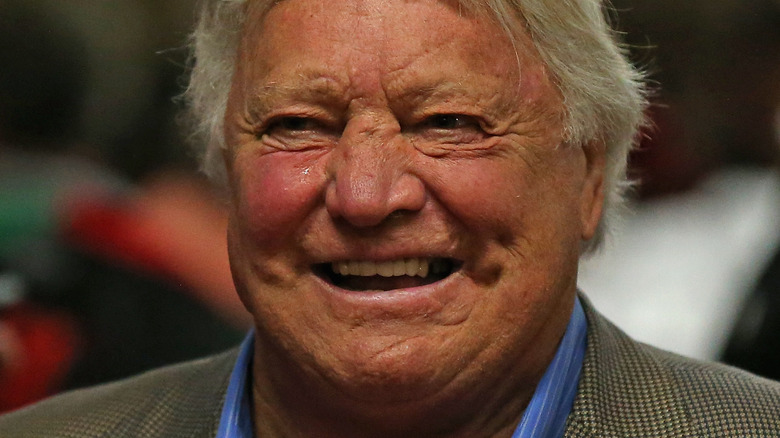 Jonathan Daniel/Getty Images
This article contains allegations of domestic violence, racism, and antisemitism.
Hockey legend Bobby Hull has died at the age of 84. The NHL Alumni Association announced the tragic news in a series of tweets. "The NHL Alumni Association is deeply saddened to learn that Bobby Hull has passed away at the age of 84," tweeted the organization on Monday. "Bobby began his NHL career with the @NHLBlackhawks in 1957. He would go on to play 15 seasons with the team, one season with Winnipeg, and another with Hartford, amounting to 1,063 regular-season games." 
They continued, "Hull was a driven player who always gave fans a memorable experience at every game and brought them to their feet. In his retirement, 'The Golden Jet' was never in a rush to sign every autograph as an ambassador for the Blackhawks, one of his favourite accomplishments." Hull's cause of death is yet to be revealed. 
According to the New York Post, Hull holds the record as the Blackhawks' "all-time leading goal scorer." However, that only scratches the surface of his accomplishments, which include a 1961 Stanley Cup win, two NHL MVP awards in 1970 and 1971, and a 1983 induction into the Hockey Hall of Fame (via the San Diego Union Tribune).
Tributes flood in following Bobby Hull's death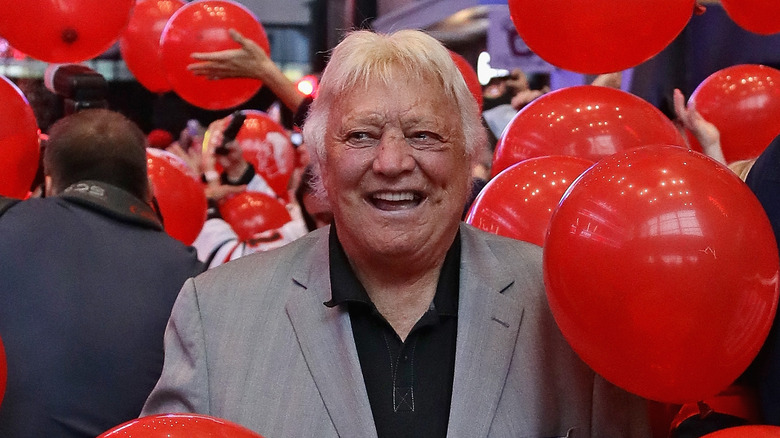 Jonathan Daniel/Getty Images
Social media was flooded with an outpouring of tributes to Bobby Hull. The Chicago Blackhawks led the charge. "We are saddened by the passing of Blackhawks legend, the Golden Jet — Bobby Hull," they tweeted. "One of my idols growing up!!!!" A fan shared. Another pointed out that the athlete had been "far from perfect," but that didn't take away from his amazing talent and abilities. "Off the ice, definitely not a golden guy but ON the ice, Bobby Hull was The Golden Jet, one of the top 5 most exciting players in NHL history," they tweeted, agreeing with the NHL Alumni Association's claim that Hull always made sure to sign every autograph that fans asked for. 
Sadly, Hull's off-ice altercations and allegations stained his legacy. ESPN reports that he was arrested for attempting to assault a police officer and "faced allegations of domestic abuse from two of his three wives." He also faced a racism and antisemitism scandal in 1998.
However, despite Hull's problematic personal life, there's no taking away from his impact on the sport. ESPN credits the left wing with being "instrumental in two hockey leagues in two decades." They note that Hull was key to raising the profile of the World Hockey Association after signing with the Winnipeg Jets in the 1970s. He also passed on his playing abilities via his genes. Per Bleacher Nation, his son is fellow hockey great, Brett Hull.
If you or someone you know is dealing with domestic abuse, you can call the National Domestic Violence Hotline at 1−800−799−7233. You can also find more information, resources, and support at their website.