What Paul Mescal And Daisy Edgar Jones Have Said About Their Relationship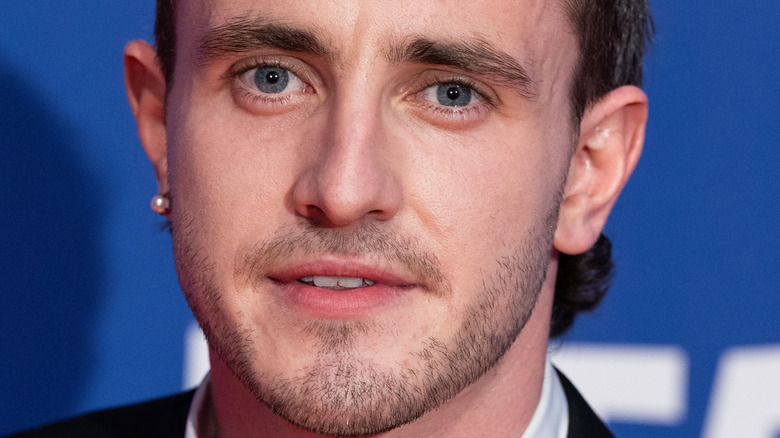 Jeff Spicer/Getty Images
Paul Mescal and Daisy Edgar Jones are true BFF goals. Like many friendships in Hollywood, the two first met while filming the television mini-series "Normal People," according to The Things. The chemistry between the two was undeniable, and it was clear the co-stars got along as well off-screen as they did on-screen. Although they have only known each other since 2020, they've been attached at the hip ever since.
Edgar-Jones previously revealed that while their characters in "Normal People" were insanely compatible, their real-life personalities are completely different, per Hello! Magazine. She shared, "Marianne and Connell are quite serious at times, they have a laugh together but on the whole, they're deep and talk about quite big subjects, and they're quite soft, and then Paul and I are the polar opposite." As they say, laughter is the best medicine, and she and Mescal had plenty of it. The "Where The Crawdads Sing" star revealed that their friendship was effortless because they're "silly together."
Edgar-Jones was thankful for the humor because it helped during the project. She shared, "It really helped when we were filming because sometimes you were doing quite intense scenes, and then you'd be able to kind of yell cut, and you'd be giggling and have a release." Many stars never keep in touch with their co-stars once the project is done, but Edgar-Jones and Mescal have a bond that will last a lifetime. Here's everything the two up-and-coming actors have said about their relationship.
Paul Mescal hoped Daisy Edgar-Jones would land 'Normal People' role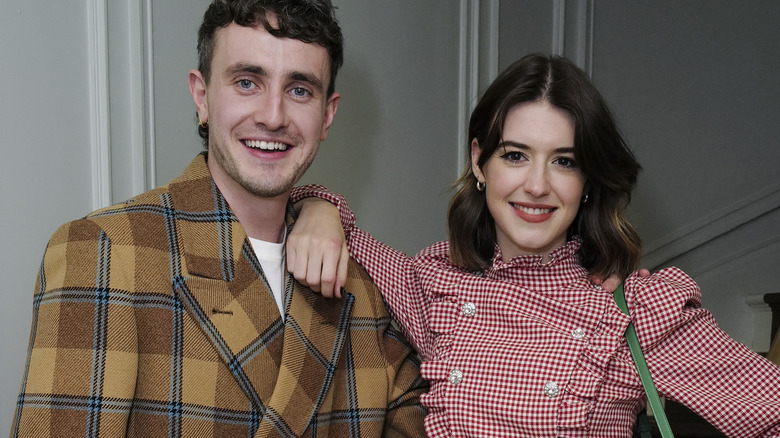 Darren Gerrish/Getty Images
Even before they were certified besties, Paul Mescal was rooting for Daisy Edgar-Jones. The co-stars revealed how the "Fresh" actor landed the role in "Normal People," and funnily enough, both have very different versions of how they believe the audition went down, per Vulture.
Edgar-Jones, who didn't have a lot of experience in acting before being cast in the show, recalled being extremely nervous about her audition with Mescal. She said, "I just strung together some words. I had no banter at all because I was so nervous. I have no idea what we talked about." Despite her nervousness, it didn't appear that way to her future co-star, as he hoped she would land the role as Marianne. He explained, "In my head, I was like, Daisy is going to get it. When I saw you downstairs, I really wanted to say, 'I think you're going to get it.' I wanted to put your nerves at ease and be like, 'In my opinion, you did the best.'" Although Mescal didn't tell Edgar-Jones his true feelings, he continued to have faith that the 24-year-old would land the role.
Mescal lucked out, and despite being in the dark throughout the casting, Edgar-Jones ended up getting the role. Even after they filmed the "Aftersun" actor couldn't stop raving about Edgar-Jones. According to the Daily Mail, Mescal shared a sweet sentiment about his co-star, saying, "I couldn't have asked for a better partner."
Paul Mescal and Daisy Edgar-Jones friendship will never end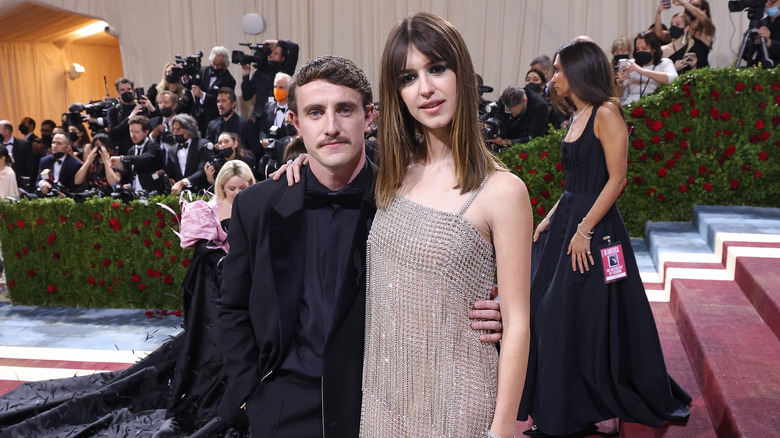 Taylor Hill/Getty Images
After a project, the close bond between co-stars can often drift over time. Thankfully, Paul Mescal and Daisy Edgar-Jones stayed closer than ever after they finished wrapping "Normal People." In 2022, the British actor shared with Gossie, "[Me and Paul] are like best best best best friends." She wasn't lying —from regular hangouts to the Met Gala, the pair are constantly hanging around one another. With both being up-and-coming actors, they're able to go on this wild journey of fame together. Mescal even shared with Grazia what it's been like to enjoy this experience with Edgar-Jones. The 26-year-old told the outlet this experience has been "a crazy time" for both actors. Luckily, Mescal can call Edgar-Jones — who he nicknamed Dais — to support one another during this time.
With their close connection and Edgar-Jones' social media posts dedicated to Mescal, many have speculated that the two co-stars are more than just friends. However, it simply isn't true. Not only is Mescal reportedly engaged to musician Phoebe Bridgers, but a source told Grazia that he and Edgar-Jones have formed a "deep friendship." The insider said, "They have become genuine best friends, and it's been so important that they've had each other to navigate this time with, it's been overwhelming for both of them."