Abby Lee Miller Reportedly Diagnosed With Non-Hodgkin's Lymphoma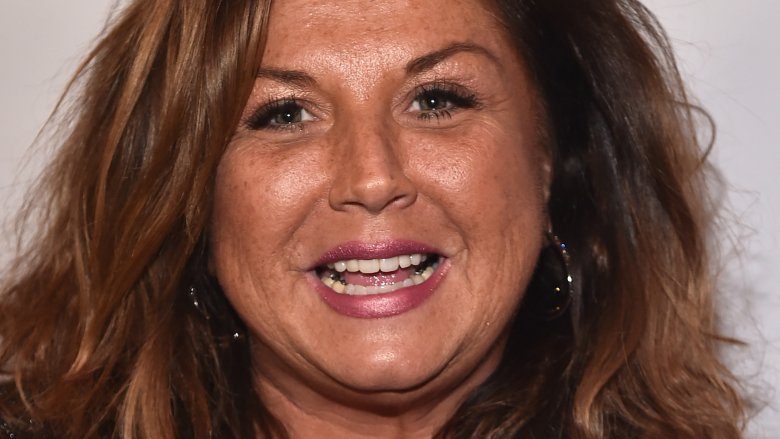 Getty Images
Abby Lee Miller has a new health diagnosis after undergoing emergency surgery.
E! News reports that the former Dance Moms star has received a preliminary diagnosis of Burkitt lymphoma, a type of non-Hodgkin's lymphoma — a cancer of the lymph nodes. A representative for Cedar Sinai Marina Del Rey Hospital spinal surgeon Dr. Hooman Melamed, Samer Saah, told the celebrity news site that, while it was initially thought that Miller had an infection of the spine, it appears probable that she instead has Burkitt lymphoma.
However, results of pathology and oncology tests have not yet been determined.
"We're getting an oncologist involved and we have to figure out what the next steps are as far as chemotherapy or radiation or more spine surgery," Dr. Melamed told People magazine. "Depending on the tumor type, depending on the sensitivity of the tumor – it just depends the type but I feel more than yes, she will undergo chemotherapy or radiation."
Fortunately, Dr. Melamed has expressed that "it's looking good" for Miller, with his rep noting that there's often a "good prognosis" with people who've received a Burkitt lymphoma diagnosis. While Miller isn't yet in the clear and may require another spinal surgery, it's apparently a "very good sign" that she is able to move her extremities.
As Nicki Swift previously reported, Miller underwent emergency spinal surgery early on Tuesday, April 17, 2018, after experiencing extreme neck pain, as well as arm weakness, in the days prior. The day before her surgery, Miller had become paralyzed. Had she not had the operation, she reportedly could have died or become permanently paralyzed.
Miller, who pleaded guilty to fraud charges in 2016 and surrendered herself to prison in July 2017, was released from prison and transferred to a halfway house on March 27. She's expected to serve the remainder of her sentence there.