Kevin Smith Shows Off Weight Loss Following Heart Attack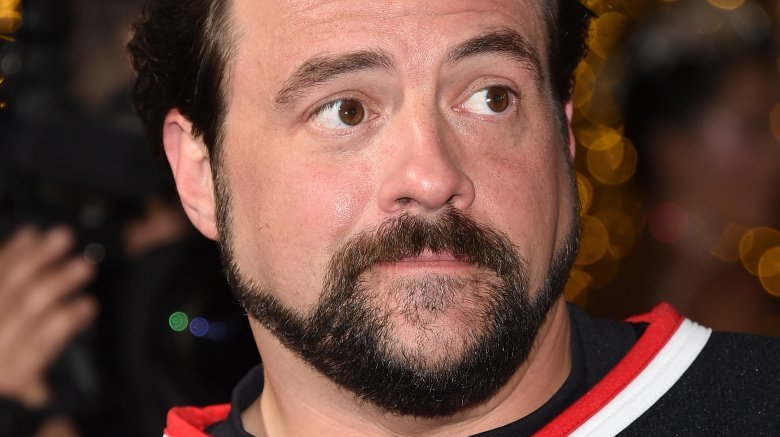 Getty Images
Kevin Smith is committed to his new healthy lifestyle.
On Wednesday, April 18, 2018, the Clerks director took to Instagram to share his weight-loss journey with fans after suffering a massive heart attack in February of this year.
"Same dude, different day. Pic on the left, is from nearly 10 years ago, at Zack & Miri premiere. Pic on the right is minutes ago," the filmmaker wrote, captioning side-by-side snapshots of himself. "I was in Manhattan yesterday — a city that's legendary for its amazing variety of food and eating options, where you could dine out here every night your entire life and never have to eat at the same restaurant twice. It's a land of food glorious food."
"But I'm on a diet," the 47-year-old continued — and he's sticking to it. "So even though they served what looked like an amazing buttercream cake at the @amc_tv event I went to last night, I didn't indulge."
Smith also admitted that he plans on using this photographic evidence of his transformation to keep himself in check when it comes to maintaining his new diet. "And next time I gotta stare down a meal the old me would've inhaled, I'll look at these two images of me out of control and me under control," he concluded. "It'll help keep the cake on the plate instead of in my maw. #KevinSmith #FitterButBitter #diet."
As Nicki Swift previously reported, Smith was rushed to the hospital on Sunday, Feb. 25, after suffering a heart attack backstage while filming his stand-up special, Kevin Smith Live!, in Glendale, Calif. The following day, he revealed the news on social media, writing, "I faced my greatest fear tonight ... and it wasn't as bad as I've always imagined it'd be. ... I don't want my life to end but if it ends, I can't complain."
The Chasing Amy director, who lost 85 pounds in 2015, later explained in a Facebook Live video that he would be making some life changes to stay healthy, including regularly taking prescription medication, visiting a cardiologist, and adopting a vegetarian diet. At the time, a rep for the actor-director stated that he "is expected to make a full recovery."