How Much Did The Cast Of Laguna Beach Get Paid?
John Shearer/Getty Images
When "Laguna Beach" made its debut in 2004, main cast members Lauren Conrad, Stephen Colletti and Kristin Cavallari were still in high school. Set in the sleepy SoCal beach town of the same name, the MTV teen reality series followed the trio's made-for-TV love triangle, as well as the lives of their friends Lo Bosworth, Talan Torriero, Morgan Olsen, Trey Phillips, Christina Schuller and more. The show aired for three seasons before the cast outgrew the high school theme. In 2006, Conrad scored a spinoff, "The Hills," which followed her as a young college student bound for fashion design school in Los Angeles.
In a 2014 interview, Cavallari revealed that she was a junior in high school when she attended an open casting call for "Laguna Beach." She admitted that at first, the naive cast "had no idea" what they were doing and just followed whatever MTV producers told them to do. "We were kids!" she told Us Weekly. "We didn't know. Then 'Laguna Beach' literally turned into an overnight huge success and it was a really wild time in my life."
But because they were kids with zero TV experience, the "Laguna Beach" cast members had little negotiating power when they first signed on to the show. So, how much were they actually paid?
Kristin, Stephen, and Lauren didn't earn much for Season 1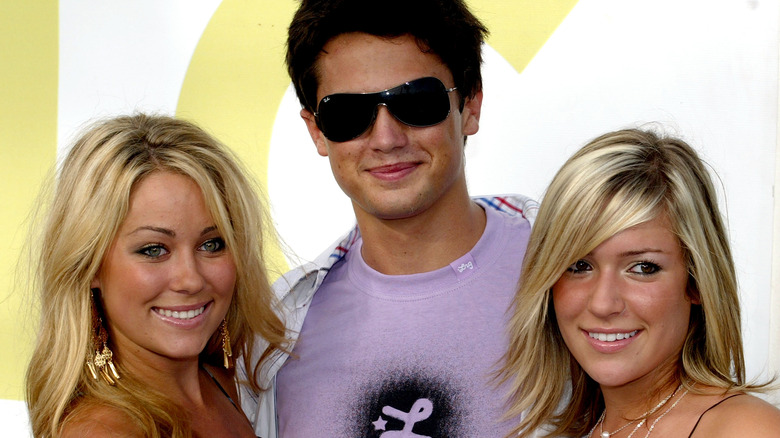 Alberto Tamargo/Getty Images
Despite being the "main" stars on "Laguna Beach," Kristin Cavallari, Stephen Colletti, and Lauren Conrad were paid peanuts to showcase their teen angst for MTV. In July 2022, Cavallari and Colletti reunited for Dear Media's "Back to the Beach With Kristin and Stephen" podcast, where they shared their shockingly low pay grade for Season 1. After Cavallari recalled being paid "$2,500" for the whole 11-episode season, Colletti corrected her. "I don't even think it was that much. I think it was $2,000," he said. "Lauren and I renegotiated for Season 2. It was going to be our last season! We were like, 'We're out of here!"
Cavallari admitted she would have done the show for free just because she was so thrilled to beat out other classmates for the role. "At that point, in high school, to me, it was more of a competition," she said. "Everybody wanted it ... So, when they told us they were gonna pay us, I was like, 'Oh, my God, great!'" But Colletti added that after he signed with an agency for Season 2, he was told it was "ridiculous" what he had been paid for the first season. "It's got millions of viewers, and they paid you pennies," Colletti recalled the agent telling him.
Ultimately, the cast did get a pay bump for the second season. While she didn't divulge the exact amount of her pay raise, Cavallari revealed that she bought herself a car with her Season 2 paycheck, according to ScreenRant.
Several Laguna Beach cast members are mega-millionaires today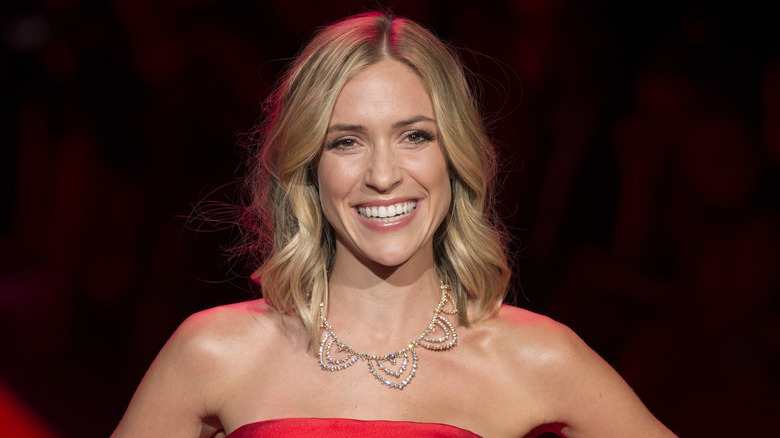 lev radin/Shutterstock
Nearly two decades after "Laguna Beach," several cast members are extremely wealthy. Kristin Cavallari has a reported net worth of $30 million, per Celebrity Net Worth. Her wealth comes from multiple reality TV shows, as well as her work as an author and founder of the jewelry business, Uncommon James, and the children's clothing line, Little James. In December 2022, Cavallari told Forbes she funded Uncommon James with her own money. "Here I am, five and a half years later, and I have never taken a dollar [from an investor]," she said. "...[B]eing 100% owner and having no one to answer to is a dream come true."
Colletti also moved beyond his $2,000 paycheck days. The former "Laguna Beach" heartthrob has a net worth of $1 million, per Celebrity Net Worth. After quitting reality TV, he worked as an actor on "One Tree Hill," "Everybody is Doing Great" and more.
But Lauren Conrad remains the wealthiest of the show's alums, according to Cosmopolitan. Her $40 million net worth comes from a sweet deal for "The Hills," in which she was paid as much as $125,000 per episode, as well as her LC Lauren Conrad fashion line for Kohl's, her beauty line and her work as a bestselling author.  While she knew from a young age that she wanted to be a fashion designer, Conrad told E! News that her dad advised her to do "Laguna Beach" because it would be "a good opportunity just to meet some people knowing that entertainment and fashion are very much entwined."