How Kristin Cavallari Really Feels About Her Reality TV Career Today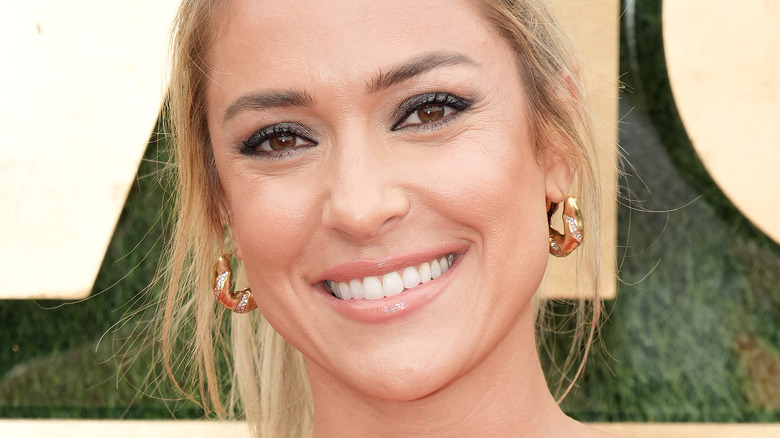 Jeff Kravitz/Getty Images for MTV
Kristin Cavallari burst into living rooms in 2004 on "Laguna Beach: The Real Orange County." Through the show, Cavallari and Lauren Conrad took high school drama to the next level in a love triangle with Stephen Colletti. In 2005, Conrad told the Los Angeles Times, "The thing with Stephen and Kristin was just happening. Me and Kristin really hated each other. We didn't know he was involved with both of us." 
But after Cavallari's early reality days, she seemed to distance herself from "Laguna Beach." She married football player Jay Cutler, had three kids, and built the jewelry brand Uncommon James. In 2018, the mom-of-three put her life in the spotlight with a new reality series, "Very Cavallari," and then her marriage slid into a divorce.
After announcing their split in 2020, Cutler and Cavallari finalized their divorce in June. Cavallari told Page Six that the divorce has afforded her more time for both motherhood and work. "So the weeks that I have [the kids], I'm 'mom,' you know, and I mean, they're in school now, too, so I have a full day, so I can work when I need to." The former star of "The Hills" added that the divorce has helped her "find myself again and have some time to put myself first." And as the reality TV star found herself, she's also found her way back to "Laguna Beach" — and you might be surprised about how Cavallari really feels about her reality TV career today.
Kristin Cavallari can 'laugh' at her Laguna Beach days
Former reality star Kristin Cavallari is going "Back to the Beach!" In July, Cavallari talked to "Good Morning America" about her new podcast with her former high school boyfriend and costar of "Laguna Beach: The Real Orange County," Stephen Colletti. While that might sound like nightmare fuel for some people, the Uncommon James founder said the experience has been positive. Cavallari stated, "It's actually been therapeutic in a lot of ways. Doing it with my high school boyfriend has allowed me to have some things cleared up that maybe I didn't at the time." The 35-year-old also added that she has no regrets about doing the reality show. "There's moments I'm not proud of, but overall ... I can look at it now and laugh essentially," she revealed.
On the "Back to the Beach with Kristin and Stephen" podcast, Cavallari and Colletti rewatch "Laguna Beach" episodes and then spill what really went on. In May, Colletti told Variety, "I'm excited to take this ride down memory lane. I haven't seen the series since the show aired and look forward to unpacking a treasure trove of anecdotes for our audience."
For Cavallari, the new podcast has one perk over reality TV. Cavallari told Grazia, "I can do the podcasts in my workout clothes and no makeup from my house, so it's been a dream job." The first "Back to the Beach" pod drops on July 19, and we can't wait to listen!