What Happened To Amber Marchese From RHONJ?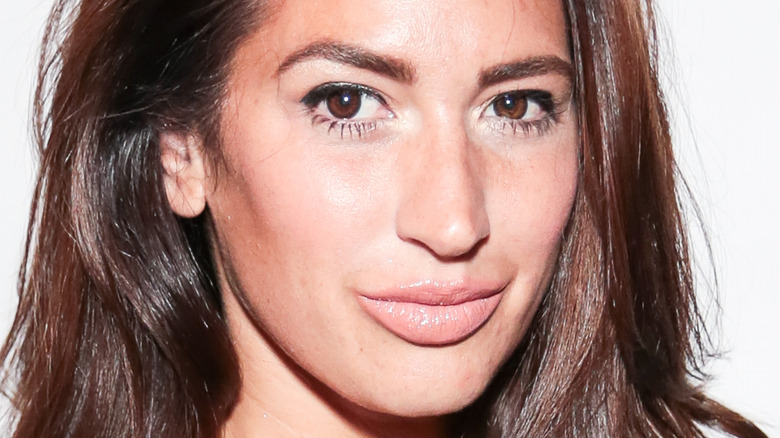 Cj Rivera/Getty Images
Longtime "Real Housewives of New Jersey" viewers will remember Season 6 addition Amber Marchese for her epic fights with twin sisters Teresa Aprea and Nicole Napolitano — but what happened to her after she left the show?
To recap, Amber and her husband, Jim Marchese, didn't shy away from drama in their singular season of "RHONJ." For starters, a conversation with Melissa Gorga spearheaded major beef between her and the twins, as recounted by Amber in a Bravo blog. "Melissa asked me in the car how the marriage ended for Nicole," Amber wrote — before repeating the sentence in all caps. Amber added that the conversation — which revealed an unconfirmed rumor she'd heard about Aprea having had an affair and contributing to a family breaking up — had subsequently been twisted by Gorga to stir the pot. In the same blog post, she admitted she should have shut the question down from the start. But alas, the damage was done. Amber and the twins famously came to blows at a party, during which the former lost a chunk of hair, as noted by Us Weekly. 
Amber's tension with the twins was merely part of the drama she was involved in during her first season. Ultimately, the experience became so tumultuous that she likened it to "being hazed in a sorority" in another Bravo blog. Unsurprisingly, she and Jim bowed out soon after. Our question remains: What happened to her after her brief stint on the show?
She joined the cast of another reality show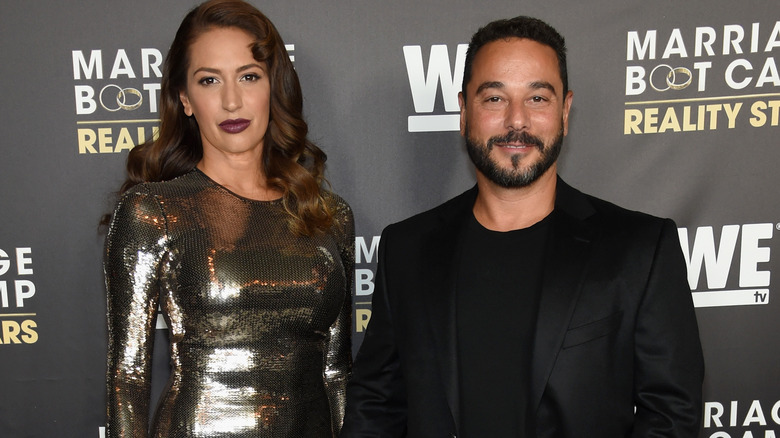 Jamie Mccarthy/Getty Images
Housewives who? Amber Marchese may have left "Real Housewives of New Jersey" after one season, but she wasn't done with reality TV. In fact, just two years after "RHONJ," both she and Jim Marchese made a return to reality tv — this time, on "Marriage Boot Camp." 
Once again, the Marcheses brought the drama. In particular, the two were accused of faking their happy marriage, while other cast members could sense the tension. In one clip from the We TV show, "R&B Divas" alum Michael Ford chirped, "You got some underlying factors that you ain't speaking about, you know what I'm saying?" Ford elaborated in a confessional, explaining, "Their room is right here. And my room is right here. At two o'clock in the morning, every night, they're going at it ... and then the next day, they come out like nothing ever happened." That wasn't the only criticism the couple faced. In a separate clip, Amber and Jim were questioned about their sex life and Amber's apparent disinterest. In a joint confessional, Dr. Ish Major pointed out that while it was great that Jim was sharing his feelings, "He's also revealing another dynamic: That he makes Amber feel guilty for refusing him." Dr. Venus Nicolino, meanwhile, added that Amber was "internalizing that guilt." 
Drama aside, both Amber and Jim told The Cut that they enjoyed the experience. Amber said to the outlet: "I would absolutely do it again."
... but even without cameras rolling, she was linked to drama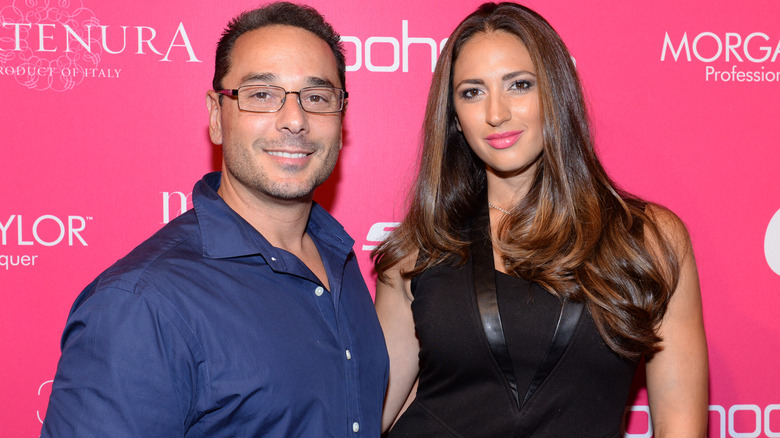 American Media/Getty Images
It's worth noting that even before "Marriage Boot Camp" premiered, Amber and Jim Marchese's marriage was under intense media scrutiny. 
In fact, per The Cut, the drama began while the couple was returning home after filming the show. In April 2016, E! News reported that the couple was escorted off a flight and Jim arrested after he was accused of having "grabbed her by the throat and made threats against her." After the coupled addressed the situation, denying the claims, the outlet updated its story."Any allegation I would ever physically harm my wife is clearly someone's twisted view of a character played on TV," Jim told the outlet. The couple also denied any wrongdoing in an interview with People. Amber explained that Jim had put his arm behind her neck to pull her closer while they were flirting, and Jim mused that a flight attendant likely misinterpreted the situation. In the wake of the drama, the Marcheses told People they were suing the airline, Virgin America, for $100 million. In 2018, Blast reported that the airline was counter-suing, having doubled down that flight attendants and first-class passengers had felt something was amiss. Regardless, the outlet also revealed that the couple and Virgin America had settled the matter out of court. 
So, what happened to Amber after leaving "RHONJ" so fast? Let's just say, "Real Housewife" or not, she's continued to bring the drama.