The Can Joe Alwyn Fight Hashtag Reappears At The 2023 Grammys, But What Does It Mean?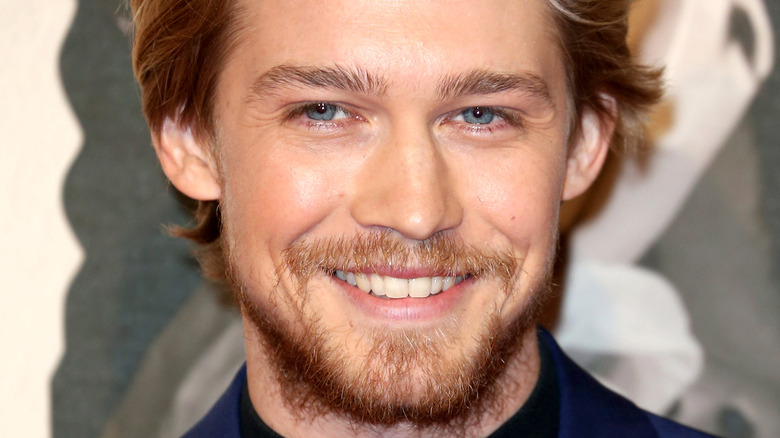 Fred Duval/Shutterstock
Joe Alwyn isn't even at the 2023 Grammys and his name is trending on Twitter. Taylor Swift is there, so he's already trending, which speaks to the power of their relationship, somehow made much more interesting because they rarely go out in public together. Did Swift and Alwyn take a page out of Dolly Parton's book? After all, Parton's husband of over 50 years, Carl Dean, is almost never seen on the red carpet with his superstar wife, but this seems to suit them just fine. The same vibe works for Swift and Alwyn, though they're occasionally spotted out and about.
Swift and Alwyn first began dating in 2016 but kept things under tight wraps with Swift offering precious few details about their love. Because we know so little about the ins and outs of Swift and Alwyn's relationship, fans dive deeply into Swift's lyrics to parse out the romantic details she may be hiding in her confessional lyrics. This ongoing fascination has generated a very curious trend on Twitter: "Can Joe Alwyn fight?" has taken over the platform and we're here to explain why this blows up every time Swift makes an appearance.
People are calling Joe Alwyn to protect Taylor Swift at all costs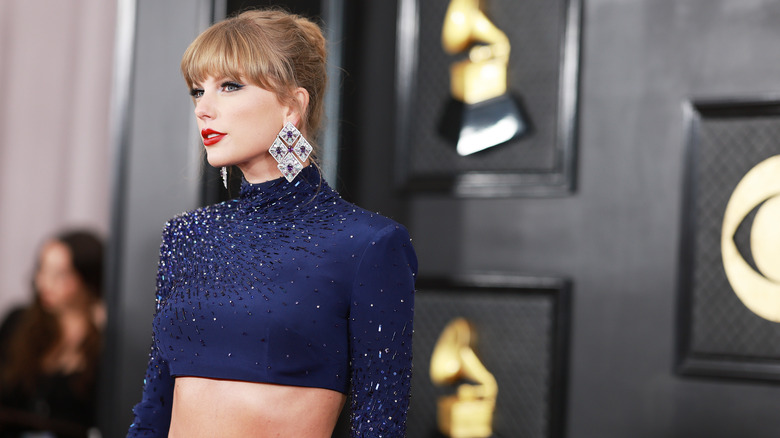 Matt Winkelmeyer/Getty Images
Basically, "Can Joe Alwyn fight?" is about how much her fans want to protect Taylor Swift. She hasn't always had the easiest time at award shows. Will we ever forget the 2009 MTV Video Music Awards when Kanye West interrupted her acceptance speech? That was super uncomfortable, and while we're not chanting for Alwyn to fight West, we've certainly seen moments where we'd love someone to have Swift's back. This desire has prompted the Twitter trend, which has gained traction for a while. As TMZ reports, people have been asking Alwyn "Can you fight?" for a few years now. In preparation for the 2023 Grammys, one person tweeted: "and just like that ... #JoeAlwyn will be trending." Yup.
The trend on Twitter is nothing short of a delight to read. "This poor man is always questioned about his fighting skills," one person said. "[At] this point I am assuming that Joe Alwyn does in fact know how to fight," another tweeted. Commenting on a photo of Swift at the 2023 Grammys, another fan wrote: "She's so beautiful it's not fair. I'll fight Joe Alwyn if he ever disrespects her in any way." Someone else wrote, "bro i forgot about the grammys and only remembered when i saw 'CAN JOE ALWYN FIGHT' was trending." Poor Alwyn is probably checking his Twitter feed with sweaty palms, though he was probably expecting it at this point.