Taylor Swift Offers Up Rare Insight Into Her Relationship With Joe Alwyn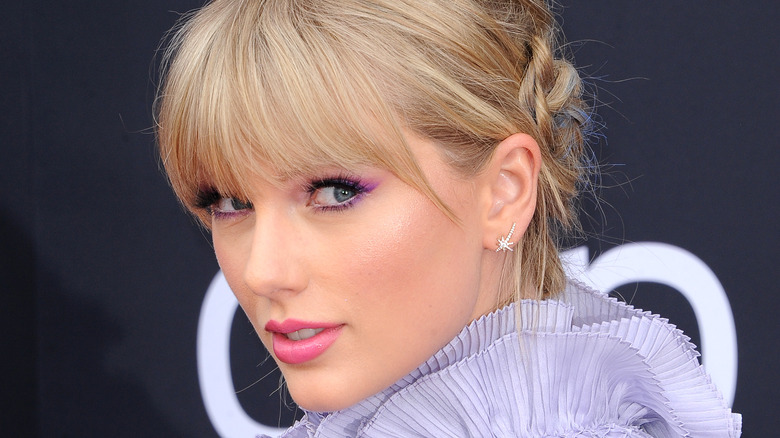 Tinseltown/Shutterstock
Taylor Swift and actor Joe Alwyn have been dating since 2017. But for fans, it might feel like they know less about Alwyn than some of Swift's exes who were only in her life a matter of months (before becoming inspiration for breakup songs).
Instead of earning that distinction and joining the likes of Jake Gyllenhaal, Harry Styles, and Joe Jonas, Alwyn has served as a musical muse for Swift in a different way. In a 2020 Apple Music interview, Swift revealed that she enjoys listening to songs about heartbreak with Alwyn, not writing them about him. "We have always bonded over music and had the same musical tastes," she revealed. The couple even penned a few songs together, including the "Folklore" tracks, "Betty" and "Exile." Speaking of the latter, Alwyn told Vulture that he was simply entertaining himself by singing and playing the piano when Swift decided she liked what she heard. She asked him if she could help him flesh it out, and the finished product — along with Alwyn's other contributions to the record — scored him his first Grammy award. "It was as basic as some people made sourdough," he said of the collaboration.
Now, thanks to another album, Swift fans are getting some rare insight into her relationship with her occasional writing partner. Because although he was credited under the pseudonym William Bowery on the "Folklore" credits, it was a fruitless attempt at keeping fans' focus on the music and away from her love life.
Joe Alywn and Mad Men inspired Lavender Haze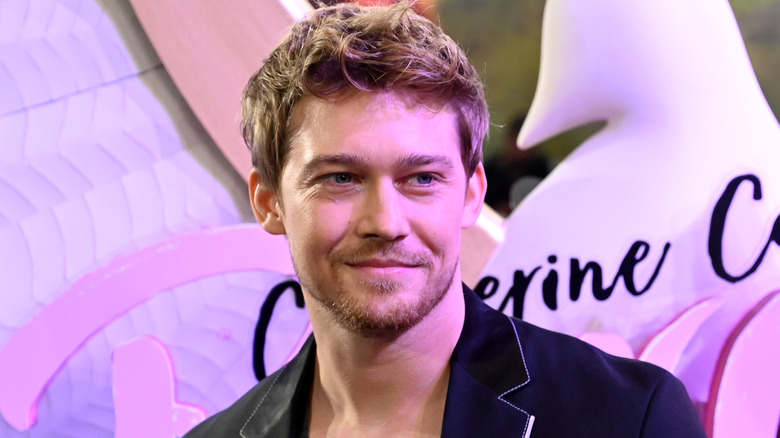 Dave J Hogan/Getty Images
Ahead of the October 21 release of her new album "Midnights," Taylor Swift is teasing the tracks on social media to get fans hyped. In an Instagram video, she spoke about how she came up with the title of the intro song, "Lavender Haze," and it has nothing to with the Jimi Hendrix classic "Purple Haze." However, it does have a link to the rock song's era. Swift was watching the '60s-set series "Mad Men" when she heard the phrase "lavender haze" to describe being head-over-heels in love. "If you were in the 'lavender haze,' that meant you were in that all-encompassing love glow, and I thought that was really beautiful," she said of the bygone term's meaning.
Swift revealed that "Lavender Haze" is about the struggle to stay cocooned in that blissful bubble in an age where social media allows others to keep trying to pierce it. "My relationship for six years, we've had to dodge weird rumors, tabloid stuff, and we just ignore it," said Swift. "And so this song is sort of about the act of ignoring that stuff to protect the real stuff."
While Swift might share her feelings about her boyfriend in song, Alwyn told Mr. Porter that he values his privacy. And don't expect to hear his thoughts about love on "Midnights" — in an interview with Elle, the "Conversations with Friends" actor revealed that his songwriting career is most likely over.