The Unusual Song Adam Driver Chose To Sing For His Juilliard Audition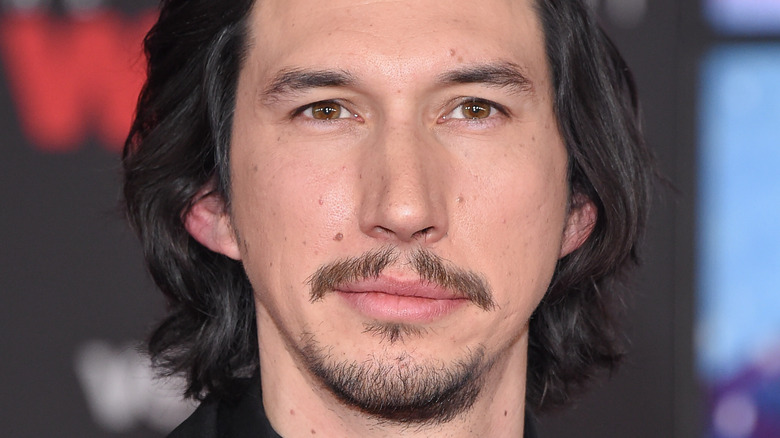 DFree/Shutterstock
Adam Driver has come a long way from his breakthrough role as Adam Sackler in HBO's "Girls." He was compelling — if sometimes loathsome — as Hannah Horvath's love interest. Lena Dunham, who played Horvath, said she and Driver had a delightful, professional relationship, but admitted that they didn't stay in touch much, largely because both of them are so busy, and it's no wonder, considering how much Driver's career has blown up since his "Girls" days. He's since hit the major leagues by landing "Star Wars," playing Kylo Ren in "The Force Awakens," becoming a major player at events like Comic Con and amassing a huge cult following. Driver is officially a star and a multi-talented one at that! He changed gears in "House of Gucci," though he later admitted that he was desperate for that job to finish.
While Driver's future is nothing but bright and packed with prospects, he wasn't always inundated with roles. Once upon a time, he was a hopeful applicant at Juilliard, the illustrious performing arts school in New York, and his audition was anything but ordinary.
Adam Driver sang Happy Birthday during his Juilliard audition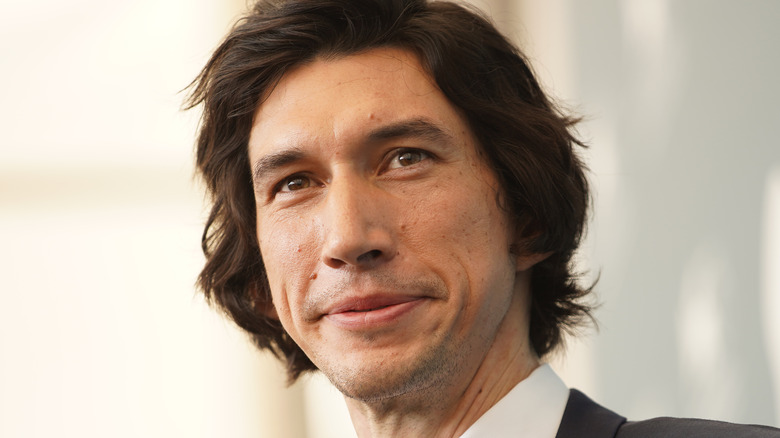 Denis Makarenko/Shutterstock
Adam Driver has never seemed like a conventional guy and his audition for Juilliard was no exception. While on "Late Night with Seth Meyers" in November 2019, Driver broke down the trajectory of his early life. He worked in Los Angeles briefly and then joined the United States Marine Corps. Following this, Driver auditioned for Juilliard. Meyers asked Driver what his three pieces were that he brought to the audition. "Well, you have to do two monologues, one a contemporary monologue and a classical monologue, and then, you have to sing a song," Driver explained of the process.
"I did a monologue from a monologue book," Driver said. "I hadn't even read the play. That I found at Barnes & Noble, I think." Driver said for his classical piece, he did the opening monologue from Shakespeare's "Richard III." And what about his song? "And then I sang 'Happy Birthday,'" Driver added. When the audience burst out laughing, Driver laughed and said, "Yeah, that was my song." Not exactly what we'd expect, but it certainly sounds like something that Driver would do! And, of course, he was ultimately accepted, as he earned his BFA in drama in 2009, according to The Juilliard Journal. But it was no easy feat.
Adam Driver had to apply to Juilliard twice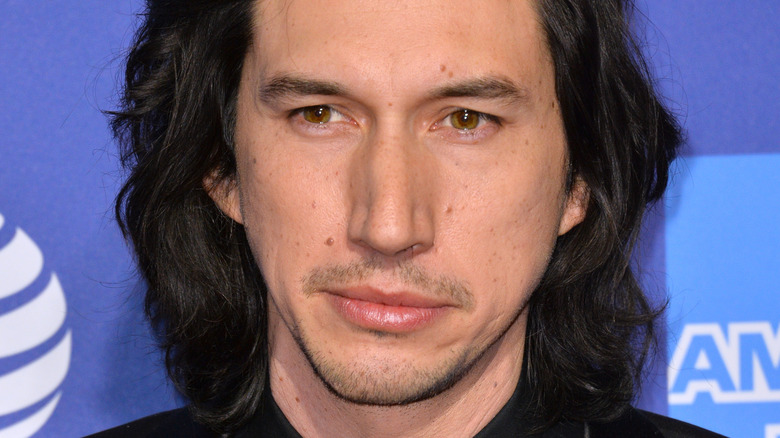 Featureflash Photo Agency/Shutterstock
Adam Driver admitted on "The Graham Norton Show" that he had actually auditioned for Juilliard twice in his life. The first time, of course, he was rejected. "I tried to get into Juilliard and didn't get in," he began. "So then I'm like, okay, I'll drive to California to be an actor and then that didn't work out." Driver joked that his car broke down along the way and he spent all his money on repairs, so by the time he got to California, he was flat broke. He had enough gas to get back to Indiana, so he was on the west coast for a grand total of 48 hours. It was after these failed attempts that Driver joined the Marine Corps and, once he got out, he gave Juilliard another try, which was successful.
But his circuitous path was obviously the right one. Driver and his wife, Joanne Tucker, created Arts in the Armed Forces while they were students there, a non-profit that produces performances for members of the Armed Forces. Driver told The Juilliard Journal in 2013 how meaningful this work was for him. "As an actor, there's nothing that sucks more than feeling that what you're doing is irrelevant, and I feel like I've been fortunate enough to work on a lot of projects that seem very relevant and active and have a point of view and that reminded me that it's a service," he explained.