Mike Myers Pays Tribute To Late Austin Powers Co-Star Verne Troyer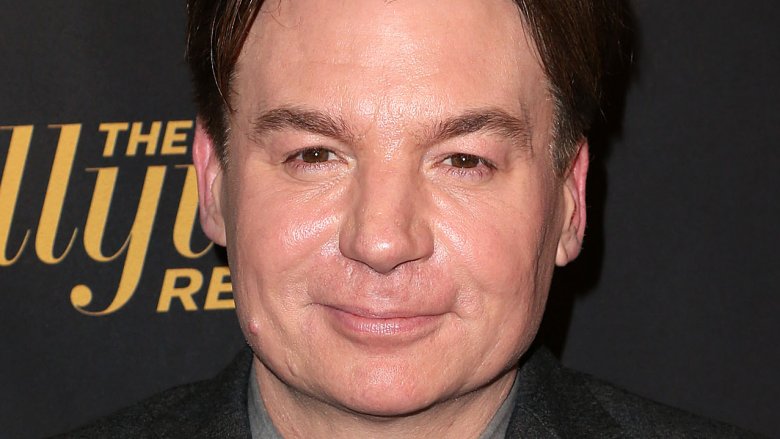 Getty Images
Mike Myers is remembering his late Austin Powers co-star.
On Saturday, April 21, 2018, the comedian released a heartfelt statement in tribute to Verne Troyer, who had passed away earlier that day.
"Verne was the consummate professional and a beacon of positivity for those of us who had the honor of working with him," the former Saturday Night Live star wrote (via Us Weekly). "It is a sad day, but I hope he is in a better place. He will be greatly missed."
As Nicki Swift previously reported, Troyer, who was born with achondroplasia dwarfism, passed away at the age of 49 on Saturday, April 21. Best known for playing Mini-Me to Myers' Dr. Evil in the Austin Powers movie franchise, he had also starred a number of other films, like Bubble Boy, The Love Guru, and Harry Potter and the Sorcerer's Stone.
"It is with great sadness and incredibly heavy hearts to write that Verne passed away today," a statement on Troyer's Facebook page read. "Verne was an extremely caring individual. He wanted to make everyone smile, be happy, and laugh." 
In reference to the actor's 2-foot-8 frame, the post continued, "Even though his stature was small and his parents often wondered if he'd be able to reach up and open doors on his own in his life, he went on to open more doors for himself and others than anyone could have imagined. He also touched more peoples hearts than he will ever know."
At the time of this writing, an official cause of death has not yet been revealed. However, while calling the actor "a fighter," the statement went on to comment on Troyer's personal struggles, which included depression. Noting that "unfortunately this time was too much," the post added, "Depression and Suicide are very serious issues. You never know what kind of battle someone is going through inside. Be kind to one another. And always know, it's never too late to reach out to someone for help."
Prior to his passing, Troyer, who had been in and out of rehab throughout his life, was hospitalized for possible alcohol poisoning earlier this month. At the time, the police were called to his Los Angeles home following his alleged drunk and suicidal behavior.
In lieu of flowers, the actor's family has asked for donations to The Starkey Hearing Foundation and Best Buddies charities. 
Our thoughts are with Troyer's loved ones during this difficult time.