How Splitting With Sylvester Stallone Damaged Brigitte Nielsen's Career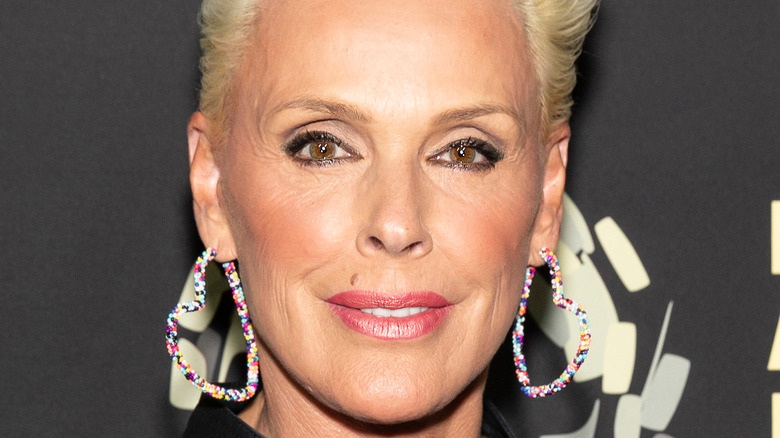 Ovidiu Hrubaru/Shutterstock
While Sylvester Stallone has had a stunning career, his relationship history is a little more murky. In fact, some might say along the way he led a double life. He was married to photographer Sasha Czack when Stallone met Danish actor Brigitte Nielsen and the two left their respective spouses to be with each other. However, their marriage only lasted just shy of two years before Stallone filed for divorce, according to People, citing "irreconcilable differences." Rumors circulated prior to the split that Nielsen was having an affair with her secretary, Kelly Sahnger. This prompted Stallone's spokesperson to issue a statement that now reads as slightly homophobic. "I am totally outraged by the fictitious allegations made in a London newspaper about my estranged beautiful wife. She's a totally feminine woman," he said.
They both went on to have other relationships. Nielsen married Mattia Dessi and announced her fifth pregnancy at the age of 54. Stallone is married to Jennifer Flavin, who filed for divorce, but later reconciled with the "Rocky" star, per Page Six. While they've both long since moved on, there was considerable impact, especially for Nielsen, after they divorced.
Brigitte Nielsen was blacklisted by Hollywood after she left Sylvester Stallone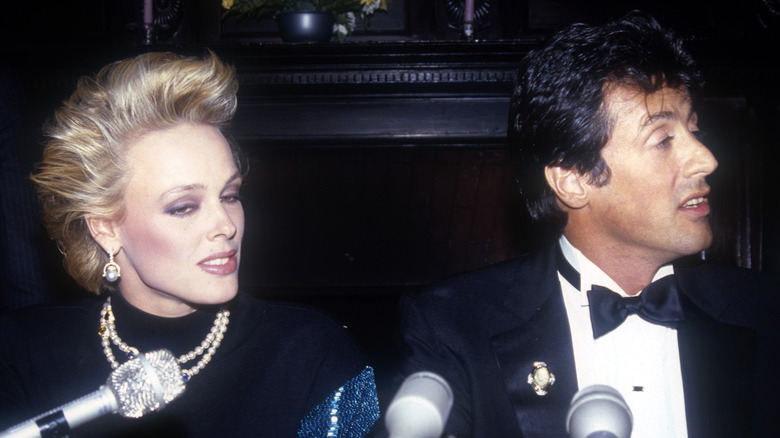 Peter Carrette Archive/Getty Images
Brigitte Nielsen's career arguably picked up once she married Sylvester Stallone. A report by People from 1987 noted that, while she had already been in the 1985 film "Red Sonja," doors opened for her after she married the "Rambo" star. She got a role in "Rocky IV," "Cobra," and "Beverly Hills Cop II," all in the span of three years, per her IMDb credits. Referring to her former husband, the outlet argued that these were "jobs she almost certainly would not have gotten if she were still Mrs. Kasper Winding, wife of a Copenhagen musician."
But when Nielsen and Stallone separated, her career took a huge hit. "When I left Sylvester, all doors closed on me," Nielsen said on OWN in June 2014. "No one wanted to touch me and I was basically blacklisted. So I was forced to go back to Europe. Thank God I had so much work, speaking four languages: Danish, German, Italian, [and English]. Being able to work in all these different languages basically made me survive and I've done a lot of good stuff over there." While it's great that Nielsen was able to make the most of it back in Europe, that couldn't have been easy having to pack up and leave. In light of all of this, it makes sense that she's so full of regret about marrying Stallone.
Brigitte Nielsen said she 'shouldn't have married' Sylvester Stallone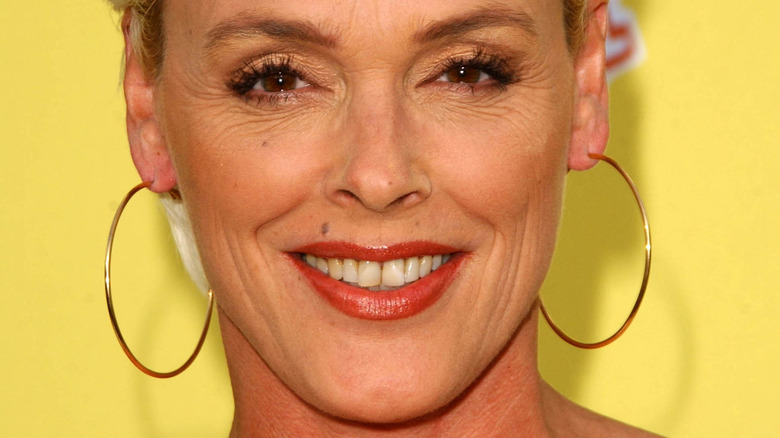 s_bukley/Shutterstock
When news broke about Sylvester Stallone and Brigitte Nielsen's marriage, she got smeared in the media, claiming that she had married Stallone to boost her career in America. A source close to Stallone told People in 1987, "[Nielsen] is a real conniver and schemer. She made a fool of him publicly. She used him. I don't think he ever thought anyone would get the better of him, and she did. He became a stepping-stone for her career." Those are some big accusations!
Thankfully, Nielsen got the chance to share her side of the story on OWN in 2014. The shocking truth is that she didn't want Stallone's help; not only that, she didn't even want to marry him! "The biggest misconception while I was with Sylvester was the fact that everybody thought that I married him because of money," Nielsen began. "They didn't understand that he begged me to marry, he begged me, and I remember thinking, 'This is too early, that's not right.'" Nielsen went on, "At the same time, everybody was going 'Who wouldn't want to marry Rocky?' If I would go back in time I shouldn't have married him and he shouldn't have married me."
Nielsen joked that she was no angel and that she likely had moments that made their marriage tough, too. "[B]ut it really just wasn't for me," she added. So she obviously has some regrets about that choice in her life.