Tatum O'Neal Had A Troubled Relationship With Her Father Ryan O'Neal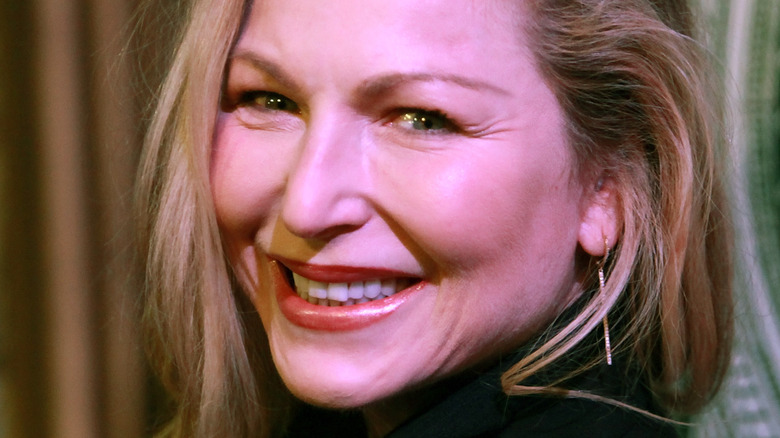 David Livingston/Getty Images
The following article includes mentions of child abuse, domestic abuse, sexual assault, and suicide.
Tatum O'Neal was genetically cursed at conception. Her parents suffered from addiction, mental health, and/or anger management issues. "My whole family has been absolutely destroyed to smithereens from drug addiction and alcoholism," Tatum's brother, Griffin O'Neal, told People. "The common denominator is drugs and alcohol and depression, and it's a never-ending cycle." Griffin explained that his mom, Joanna Moore, was an alcoholic and drug abuser. He said his and Tatum's childhood was filled with chaos and illegal substances. "I was the family joint roller," Griffin claimed, admitting his addiction began at 9. "My life has been a reign of drug and alcohol degradation."
Tatum and Griffin's half-brother, Redmond, inherited the same propensities, which caused his life to spiral out of control. Redmond was charged with robbery and assault after threatening a shop owner with a knife, then booked for attempted murder after attacking five men. He's reportedly since been diagnosed with schizophrenia, bipolar disorder, and antisocial personality disorder, per The U.S. Sun.
Not surprisingly, his big sister didn't fare much better. Among the many tragic details about Tatum is her childhood experience of living with her father, Ryan O'Neal. It was full of emotional, physical, and sexual neglect and abuse, the actor told NBC in October 2004. "I know for sure my dad made a lot of mistakes," Tatum told Piers Morgan on CNN. "I'm sure that he's living with them today." So, why did Tatum O'Neal have such a troubled relationship with her father, Ryan O'Neal?
Tatum O'Neal's relationship with Ryan O'Neal was tumultuous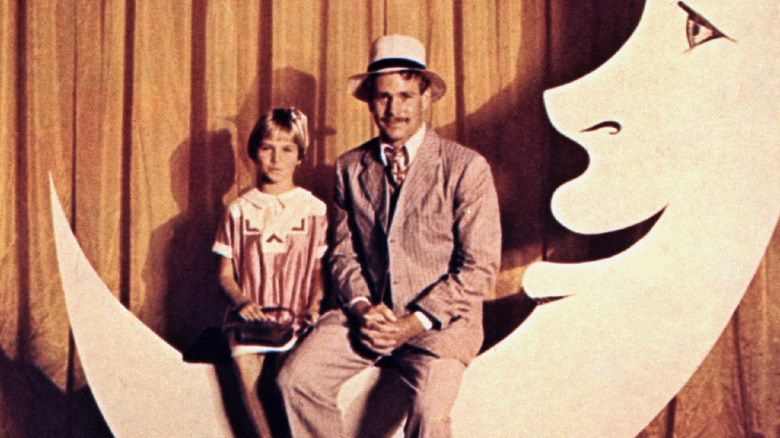 United Archives/Getty Images
Tatum O'Neal's life followed the arc of other troubled children of Hollywood stars as she battled drug addiction and depression, even attempting to take her own life. ABC reports Ryan O'Neal took custody of Tatum and Griffin O'Neal as their mother, Joanna Moore, struggled with addiction. Tatum followed in her parents' acting footsteps and at age 10, became the youngest actor to win an Oscar for her role in "Paper Moon" alongside her father.
Tatum claimed that was when everything changed. She admitted on "Larry King Live" that a friend told her Ryan had a violent meltdown over the nomination and punched her in the face — a memory that Tatum had blocked from her mind. Tatum told NBC that her father's jealousy, volatile behavior, drug use, and womanizing caused her insurmountable anxiety as a child. "Am I going to be loved today?" she'd ask herself. "It's hard to grow up like that," she admitted.
In her memoir "A Paper Life" (via the Independent), Tatum claimed her dad encouraged her to use cocaine to lose weight, which soon turned into an addiction. Ryan denied the allegations and insisted Tatum had a "wonderful" upbringing. "She met Queen Elizabeth!" he told Piers Morgan. However, he conceded to Vanity Fair that he had been a "hopeless father" to his "b***h" daughter. Ryan also confessed to not recognizing Tatum at Farrah Fawcett's funeral and accidentally hitting on her. "That's our relationship in a nutshell," Tatum said. "You make of it what you will."
Tatum and Ryan O'Neal's trainwreck relationship is finally on the mend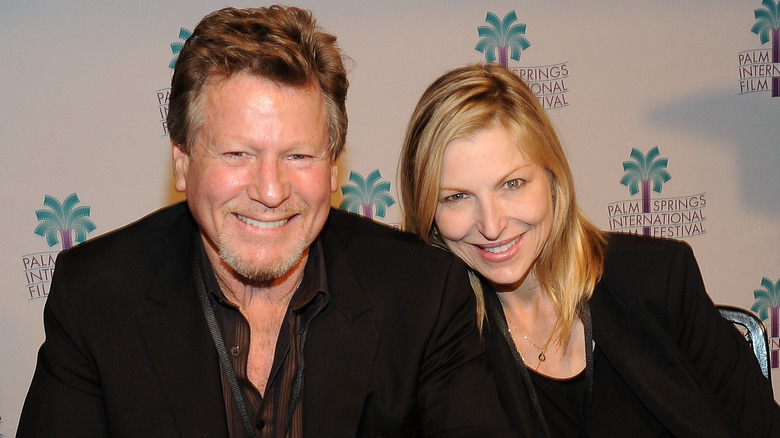 Michael Buckner/Getty Images
After Tatum O'Neal released her memoir in 2004, the bad blood between her and Ryan O'Neal reached boiling point. "It is a sad day when malicious lies are told in order to become a 'best-seller,'" Ryan said (via Free Library). "It is my hope that this book was written to serve as her therapy." Tatum certainly needed some. In 2011, Ryan insisted he was a "great [father], hands-on. No, not great, that's funny. Hands-on." He then blamed Tatum for causing his violent outbursts. "Does a man just have a temper, or does something trigger the temper?" he asked Piers Morgan.
Finally, he accused Tatum of "possibly" causing Farrah Fawcett's fatal cancer. "What bothers me the most is that there was turmoil during my love affair with Farrah," Ryan said. "A lot of it caused by my family, by my kids. All of them. Particularly Tatum." He concluded, "Sorry, Tatum, but you probably know too." Ryan then alleged Tatum was "overly critical of him" for decades. "Bless her heart," he said sarcastically.
The same year they launched a trainwreck reality show, "Ryan and Tatum: The O'Neals," where they attended therapy to try and heal their relationship. However, it remained fractured. But then, Fox News reported that Tatum's son, Sean McEnroe, posted a pic of the entire family in 2020. "If the O'Neals can come together, anything is possible," he wrote in the caption.
If you or anyone you know needs help with addiction issues, help is available. Visit the Substance Abuse and Mental Health Services Administration website or contact SAMHSA's National Helpline at 1-800-662-HELP (4357).