Joaquin Phoenix's Tragic Real-Life Story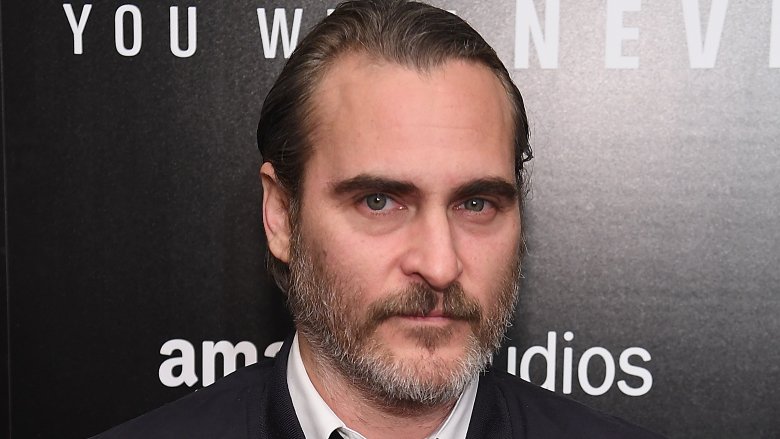 Getty Images
Actor Joaquin Phoenix, who went by the name Leaf in his younger years, has been a mainstay in the entertainment industry for decades. He was discovered after he and his four siblings — Summer, Rain, Liberty, and his late brother, River (1970-1993) — were spotted singing and dancing on the streets of Westwood, Calif., according to Esquire. After a breakout performance in the 1989 film Parenthood, he went on to appear in more than a few box office hits, including Walk the Line and Gladiator. With a Cannes Film Festival and Golden Globe awards underneath his belt, he's been heralded as the "most fascinating actor" in the movie business.
The brilliance Joaquin displays on camera is unparalleled, but his private life is far less glamorous. From spending his formative years in a cult, to watching his older brother die of a drug overdose, his life experiences sound more like the plot line for one of his award-winning films. This is Joaquin Phoenix's tragic real-life story.
Cult life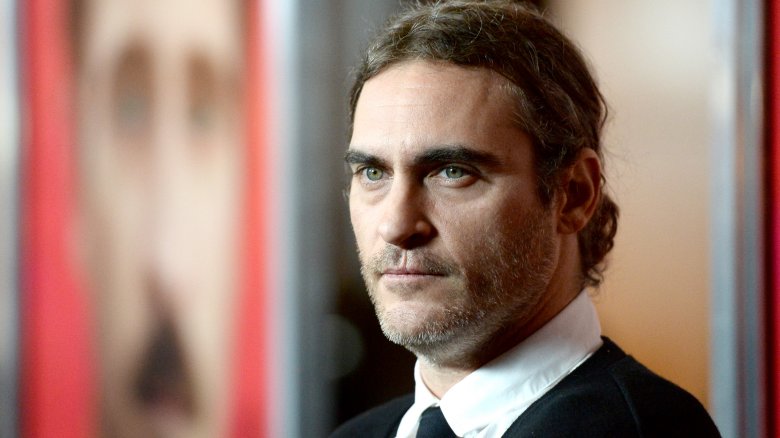 Getty Images
Joaquin Phoenix was far removed from the Hollywood lifestyle when his parents joined a controversial cult, formerly known as Children of God, in the 1970s. Phoenix, his parents, and his four siblings spent most of their time traveling with the religious sect throughout Central and South America, he told Playboy (via Us Weekly). After discovering the harsh truth about the cult — which allegedly encouraged children as young as 3 to explore their sexuality with their parents, other adults, and other children — Phoenix's parents became "disillusioned" with their affiliation and decided it was time to pack up and get the heck out of dodge. 
"I think my parents thought they'd found a community that shared their ideals. Cults rarely advertise themselves as such. It's usually someone saying, 'We're like-minded people. This is a community,' but I think the moment my parents realized there was something more to it, they got out," he told Playboy. The family eventually settled in California, later dropping their surname of Bottom and adopting the last name Phoenix, before pushing the Joaquin and his siblings into the entertainment industry.
While Joaquin's late brother, River, told Details magazine (via LA Weekly) that his first sexual experience within the cult happened at the age of 4, Joaquin has remained mum about any trauma he may have experienced. We can only imagine what he was potentially subjected to and how it could've played a role in his life snowballing out of control as he matured.
Homeless youth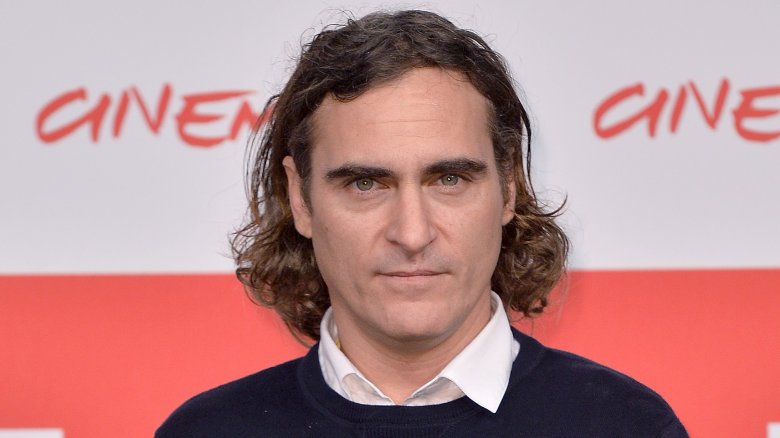 Getty Images
After leaving the Children of God missionaries behind, Joaquin Phoenix and his family settled in Los Angeles, but they weren't living the glamorous lifestyle for which the city is known. It was the late-'70s, and living in the City of Angels was already an expensive place to live back then — especially since there were seven mouths to feed in the Phoenix household. His parents struggled to make ends meet, and there was a time when the entire family was homeless. 
"Even when we had no money, we still had a car to sleep in and a friend's driveway we could park in and a dad who said, 'I'm going to take care of you,'" the actor told Details magazine (via People). Leave it to Phoenix to always find the silver lining. 
A one-bedroom apartment for seven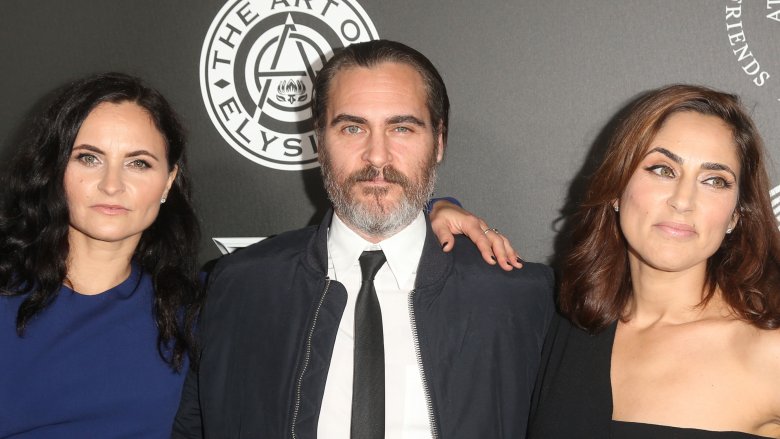 Getty Images
As Joaquin Phoenix's parents struggled to provide for their five children, that sometimes meant bending the rules a bit. He told Esquire about a period of time when they were all holed up in an apartment that Phoenix described as, "one bedroom, no kids allowed, and we were five kids." He said, "the manager [at the time] took kindly to us and was like, 'You can live here, but if the owner comes over, I'll call you and you have to hide the kids.'" Sometimes, the owner would stop by, and he and his siblings — including sisters Rain and Summer (pictured from left to right) — would have to hide behind a laundry machine for hours on end. "I don't forget that," he said. "It's f*****g crazy to me. I'm just really, really fortunate. Luck. That's what it is." 
He calls it luck, but we like to look at his success as proof that his hard work paid off. He now knows what it's like to live in the lap of luxury, having purchased a $4.8 million pad in the Hollywood Hills in 2006. He also plopped down another $1.3 million in 2013 to purchase his next door neighbor's house. Not bad for a guy who once shared a one-bedroom apartment with his entire family, right?
An acting hiatus after a tragic death
Although each of his siblings were talented in their own right, it was his eldest brother, River, who emerged as the breakout star of the family. River was making a name for himself after appearing in the 1986 film Stand by Me and 1991's My Own Private Idaho. With a bright career ahead of him, it seemed River was making a seamless transition from child star into more mature roles, but before he could realize his full potential, the young man died of a drug overdose after consuming a "speedball" — heroin and cocaine dissolved into a drink, followed by a Valium — outside of Hollywood's legendary Viper Room on Oct. 31, 1993. He was just 23 years old, The Washington Post reported. 
It was Joaquin who made the chilling 911 call to plead for emergency help on that fateful night, as their sister, Rain, attempted to revive River by performing mouth-to-mouth resuscitation. Grief-stricken, he took a two-year hiatus from acting after that terrible night, the Independent reported. Despite putting on a brave face in the press, some suspect the loss of his brother damaged Joaquin more than he would admit...
Rumors of an on-screen meltdown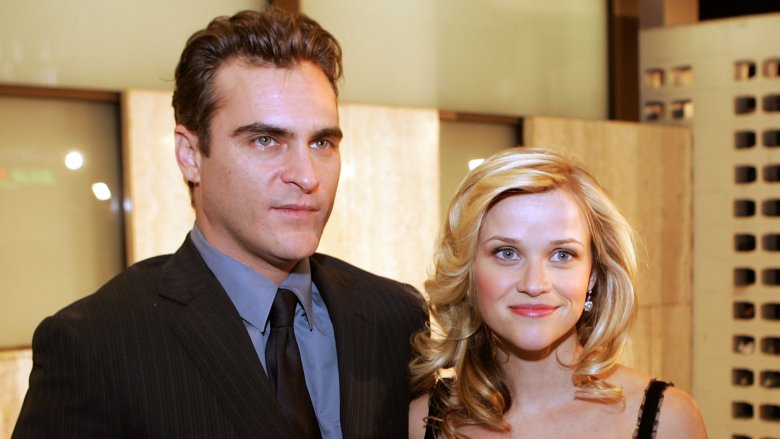 Getty Images
When Joaquin Phoenix was cast for the lead role of the 2005 film Walk the Line alongside Reese Witherspoon (pictured), fans anticipated it would be the most successful role of his entire career. The movie, which follows the life of country music outlaw Johnny Cash, required Phoenix to bring out his best method-acting skills to channel the troubled, legendary musician who battled drug and alcohol abuse.
While filming, many suspected that River's death may have haunted him during a scene that depicts the death of Cash's brother, Jack. Phoenix called the reports of a meltdown "bulls**t," and said he was tired of the media correlating his own brother's death to his work. "You know, the press has kind of imposed upon me the title of Mourning Brother, and because I haven't been vocal about it, the assumption is that I'm holding onto it and all this s**t that's just not there. I don't need to pull from my experience for a character, and I've never understood why actors would, except for lack of ability, imagination or research," he told Newsweek.
During another scene, in which Cash struggles through drug withdrawals, Joaquin reportedly banged his head against a bedpost in an attempt to really illustrate his character's emotional state. It was all acting — so he said — but others believe there to be a bit of truth to the rumors that Joaquin's life was in a downward spiral, because after the movie wrapped...
He spent some time in rehab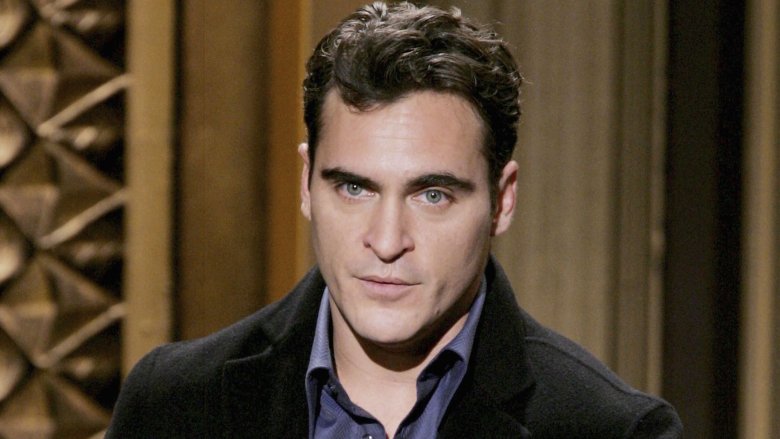 Getty Images
Playing a hardcore drug and alcohol addict in Walk the Line began to affect his life tremendously, but it wasn't until after the film wrapped that Joaquin Phoenix realized he had a problem. "It was then that I became aware of my drinking. I wasn't an everyday drinker but didn't have anything else to do, anything to hold me down," he told Time Out magazine (via the Irish Examiner). "I was leaning on alcohol to make me feel OK. That's what it really was."
He checked into a rehabilitation facility in April 2005, and his publicist released a statement (via People magazine), which read, "He was uncomfortable with the way that he was living his life and found the courage to deal with the disease." Following his stint in rehab, he began attending Alcoholics Anonymous meetings. He later called the supportive network "the best thing I ever did," in an interview with The New York Times.
Filming is 'pure anxiety'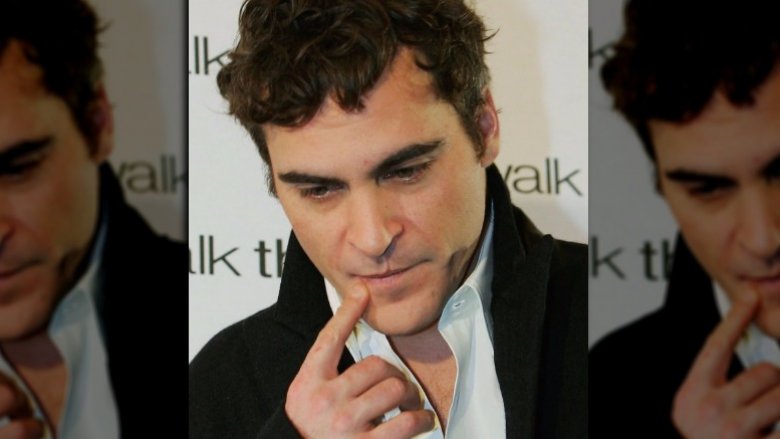 Getty Images
With a career in the film and television industry that has spanned decades, you'd think Joaquin Phoenix would be as cool as cucumber in front of cameras, but that's not the case at all. He told Interview magazine that despite his vast experience in the movie-making industry, dating all the way back to his early childhood, he still gets "nauseous" the day before he films. He also told the publication that he suffers from "incredible anxiety" that manifests itself in a somewhat embarrassing way. 
"They have to put f*****g pads in my armpits because I sweat so much that it just drips down my wardrobe. For the first three weeks of shooting, I'm just sweating," he told the magazine with a laugh. Although his nerves get the best of him from time to time, that's not stopping him. "It's pure anxiety, and I love it," he said.
Goodbye, Joaquin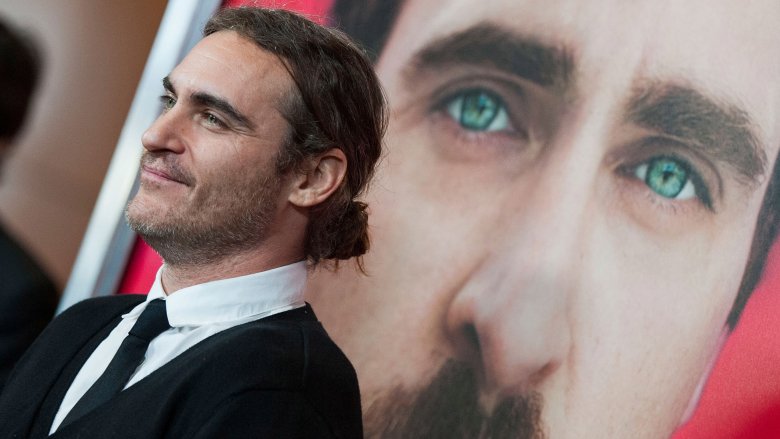 Getty Images
One of the reasons Joaquin Phoenix will forever be remembered as a legendary actor is because he takes his job very seriously. "I abandon my life when I work. I don't wear the clothes or listen to the music that defines who I am," he told The Guardian. Transforming into various characters is more than just a lifestyle change for Phoenix, he actually discards everyone and everything from his real life, too. "I don't communicate with friends or family. It sounds intense, but it's the process of getting there that is really hard," he said.
We can't imagine how difficult it must be for his loved ones, including his girlfriend, actress Rooney Mara, when he goes off the grid as his filming schedule kicks in. We can't help but wonder if completely losing himself within his roles is such a good idea, especially since we're aware of how his method-acting tends to take a negative toll on him.
He's his worst critic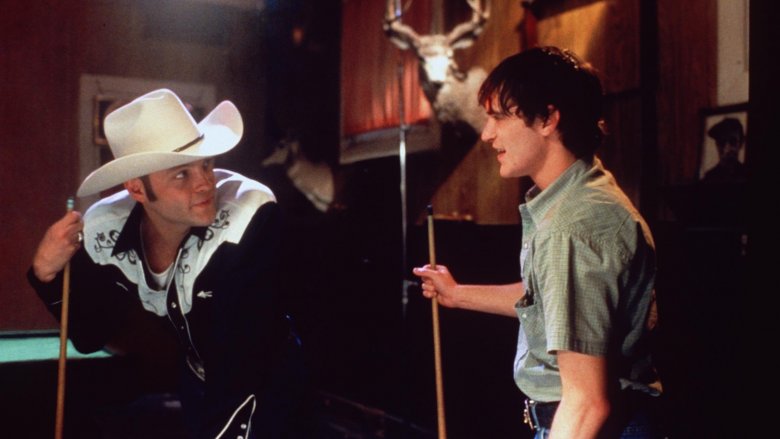 Getty Images
Joaquin Phoenix has starred in some amazing films, including Gladiator, The Master, Two Lovers, and Clay Pigeons (pictured). He even snagged a 2006 Golden Globe for Walk the Line and a 2017 Cannes Film Festival best actor award for You Were Never Really Here. His reputation as a critically-acclaimed actor is well-deserved. However, as much as we love seeing him flex his acting chops on the big screen, there's one person who is not a fan of his work, and that's Phoenix himself.
"It's funny," he told The New York Times. "We rarely watched ourselves on TV when we were children. And I think that was good. Even now, I don't watch myself on the monitor or in the dailies." Come to find out, he's quite critical of his won work. "I can be really affected by things like, 'Do I look good?' 'Do I look bad?' I want it to be what I'm feeling as opposed to something outside the experience," he said.
Acting makes him feel lonely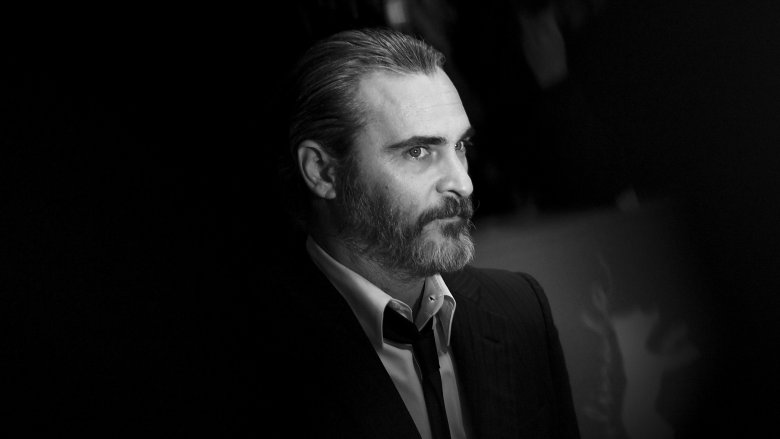 Getty Images
Being a superstar who's surrounded by fame, fans, and constant media attention sounds like a life to be envied, but looks can be deceiving. Joaquin Phoenix has talked about the dangers of being in the spotlight and just how isolating a career as an actor can truly be. In an interview with The New York Times, after he finished filming Walk the Line, he told the publication, "It was really hard for me to leave the movie. I was angry and hurt and felt abandoned. I didn't know what to do. To play Cash, I had learned a whole new way of functioning in the world, and suddenly, I couldn't rely on that anymore."
He also put an interesting twist on things by equating his movie roles to growing facial hair. "Suddenly your beard is whacked off and you say, F**k me! I'm naked!' You can no longer rely on the world that you have created," he told The Guardian. This recurring feeling of putting all of his time into his work and feeling abandoned when it's all said and done happens so frequently that Phoenix described the entire process as being very "lonely."