Why Alexander Skarsgard Once Dressed In Drag To A Movie Premiere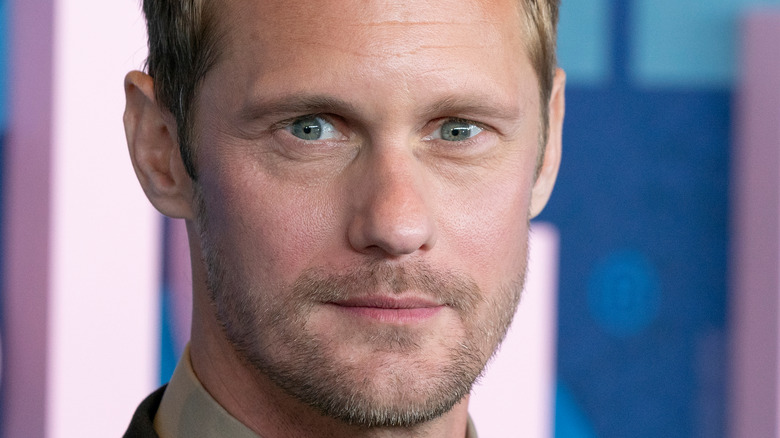 lev radin/Shutterstock
Celebrities occasionally opt for some newsworthy attire on the red carpet, whether that's Lady Gaga's infamous meat dress from the 2010 MTV Video Music Awards or the fashions from the annual Met Gala. Sometimes, these looks make more sense for the occasion than others, but one notable look you might have forgotten about was when actor Alexander Skarsgård made the decision to show up to a red carpet event in drag.
As GQ reported at the time, Skarsgård appeared on the red carpet in San Francisco for his 2015 film "The Diary of a Teenage Girl" in a drag outfit from head to toe. While Hollywood has become more accepting of drag and other elements of LGBTQ+ culture over time, many commentators initially were confused by the look, particularly because it didn't seem to make sense. In fact, Vanity Fair pointed out, for instance, that Skarsgård doesn't portray a drag queen in the film, nor is the film about drag queens.
Fortunately, Skarsgård was able to clear up the confusion about his surprising red carpet ensemble, and it wasn't as strange as it might have seemed.
Alexander Skarsgård dressed in drag as a tribute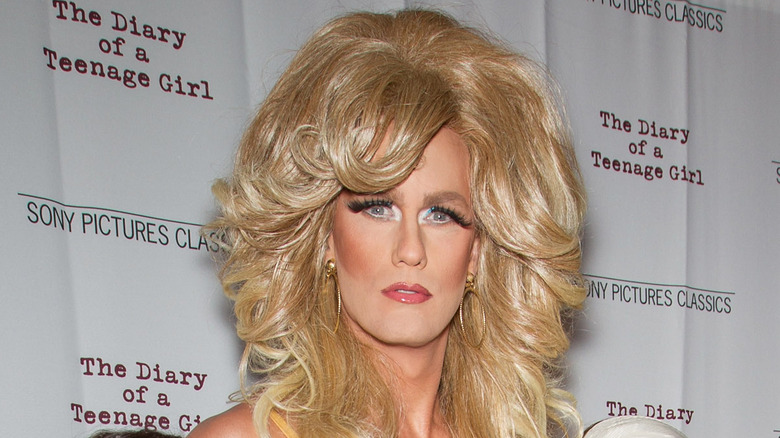 Miikka Skaffari/Getty Images
After attending the premiere of "The Diary of a Teenage Girl" in drag in 2015, actor Alexander Skarsgård was able to clarify why he had worn a blonde wig and long gown that seemed not to match up with the theme of the film or what fans might have expected of him. Us Weekly reports that Skarsgård explained to the magazine, "Some of my dear friends are drag queens and they were hosting the screening, so I just felt like, 'If we're gonna do this, let's go big or go home!'"
In fact, Skarsgård had a late starlet on whom he wanted to model his look, and that was "Charlie's Angels" bombshell Farrah Fawcett. Said Skarsgård to Us Weekly, "I knew what I wanted [for this look]. I had a vision. I wanted to go full-on Farrah Fawcett!"
Per SFist, San Francisco-area drag performer Mercedez Munro was reportedly Skarsgård's makeup artist for the occasion, a fact that Skarsgård himself later confirmed to BuzzFeed.
Skarsgård had dressed in drag for a role before but sought permission for the red carpet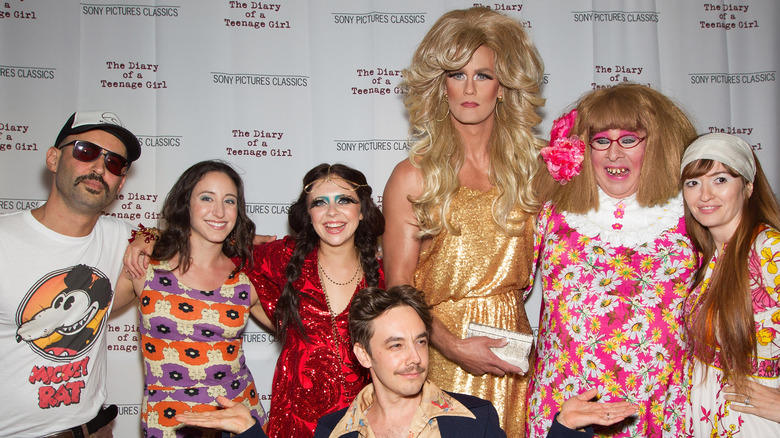 Miikka Skaffari/Getty Images
Prior to stepping out to promote "The Diary of a Teenage Girl" in a drag look inspired by Farrah Fawcett, Alexander Skarsgård had a different role that required him to dress in drag. As noted by Global News, he portrayed a drag queen in the Swedish 2006 film "Kill Your Darlings."
In an interview with BuzzFeed following his Fawcett-inspired look, Alexander Skarsgård told the website more about it and how it came to be. Skarsgård explained that "The Diary of a Teenage Girl" was shot in San Francisco and that members of the film's crew included some local drag queens.
He also stated that he had received permission from his drag queen friends to walk the red carpet in drag, saying, "We had a small group and we all became really close, and you know, dear friends of mine. And [director Mari Heller] wanted them to host the screening at the Castro and do a number from The Rocky Horror Picture Show before and do a big fun drag queen after-party. And I just felt, I asked, I didn't want to be excluded from the fun. So I asked if there was any way I could come in drag, and they were nice enough to say yes."