What Dwayne Johnson's Wife Really Does For A Living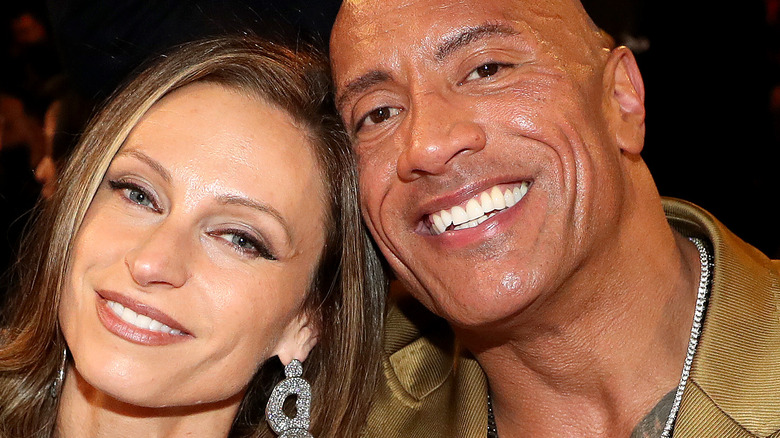 Johnny Nunez/Getty Images
Dwayne Johnson married his long-time partner Lauren Hashian in 2019 at a private wedding. The "Skyscraper" star announced the nuptials to his fans in a two-photo Instagram post as the newlyweds posed for the camera. Shortly after tying the knot, the actor spoke about the wedding in detail. "It was a beautiful ceremony and it was phenomenal," he told Access. "We kept it under wraps. Private, which is perfect." His relationship with Hashian had been mostly under the radar for many years.
The couple met in 2006 and started dating in 2007, but were not public about their relationship in the early stages. They didn't appear on the red carpet together until 2013, per Entertainment Tonight. During an interview in 2015, Johnson spoke about how instrumental his then-girlfriend had been to his success and how they had somewhat surprisingly lived together for nearly nine years at the time. "With all the cool s*** and success that I've been lucky enough to get? That doesn't happen unless the home life is solid," he told Esquire.
Before getting married, Johnson and Hashian had two daughters together, and she took it upon herself to hold down the home front. "I do feel like I have to be the one constant and the one foundation in the girls' life, so every single day I'm with them from the time they wake up until nap time," she told Coveteur. Once the kids were asleep, Hashian would work on her career, which has blossomed in subsequent years.
Lauren Hashian's musical talent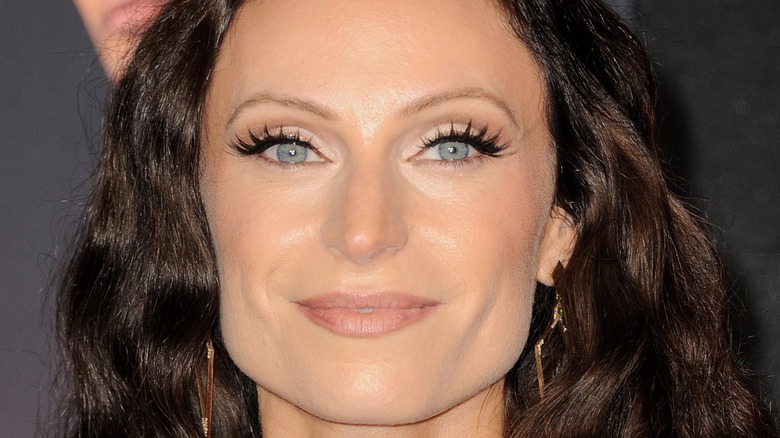 Tinseltown/Shutterstock
Dwayne Johnson's wife, Lauren Hashian, keeps busy outside of tending to their home life, as she is an accomplished musician. Music runs in the family for Lauren — her father, Sib Hashian, was the drummer for the rock group Boston. Even though he didn't encourage her to pursue a career in music, Lauren's father had a profound impact on her. "Seeing him practice every day, for me, it became part of my purpose — 'He practices every day, I should practice every day, too,'" she told Billboard. Early on, the 38-year-old pursued a career as a musician and appeared on the reality show "R U The Girl." She ended up opting for behind-the-scenes gigs for the music departments at Warner Music Group and then Paramount Pictures. According to Lauren, her outlook changed after becoming a mother.
After the birth of her second child, the Massachusetts native wanted to take a real shot at being a singer/songwriter. "I grew up thinking that we wouldn't go in that direction. I really thought that I would go off and get a normal nine-to-five," she said to Coveteur as she worked on an album alongside her sister. The singer dropped her first music video in 2017 with "Go Hard",  but originally, Lauren wanted to stay out of the spotlight. "Since my man spends much of his life in front of a camera, I'm a little more reserved with stepping out and being 'out there' as much," she told Vydia. She and Johnson have worked together on multiple projects, though.
Lauren Hashian has contributed to Dwayne Johnson's movies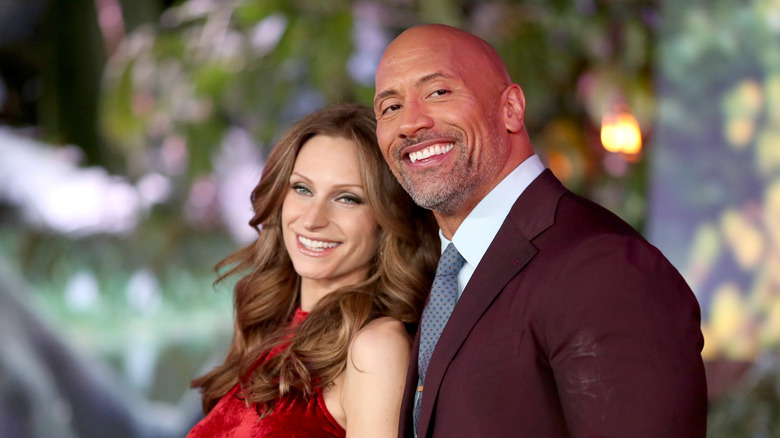 Christopher Polk/Getty Images
As Lauren Hashian worked on perfecting her craft, she often turned to Dwayne Johnson for critical feedback. "He is my motivator and my sounding board every day," she said to Vydia. "Honestly, if I impress him with a track then I feel accomplished," the singer added. Eventually, her movie star husband was so impressed, he recruited Hashian to work on the closing credits song for his movie "Red Notice" in 2021. She co-wrote the track "On the Run" which was performed by rapper and frequent collaborator Naz Tokio. Hashian revealed how instrumental her husband was to her creative process. "Most of the time when I'm making music, he is my the very first person who hears anything, so he's heard the good, the bad, the ugly," she told Billboard. At the time, she was working on her debut EP "Love ... and Other Things (Side A)."
The following year, Johnson once again had his significant other work on a track for a movie. Hashian co-wrote and directed the music video for the song "Exile" by Eric Zayne, which was featured as the closing credits song for "Black Adam." That track had special significance for Hashian, as she described how it related to Zayne's personal life, and Johnson's Black Adam DC character. "Knowing their stories and also how much this monumental film and highly personal song meant to them all, we wanted those combined forces," she told Find Your Sounds.