Candace Cameron Bure Blasts Cancel Culture After Controversial Marriage Comments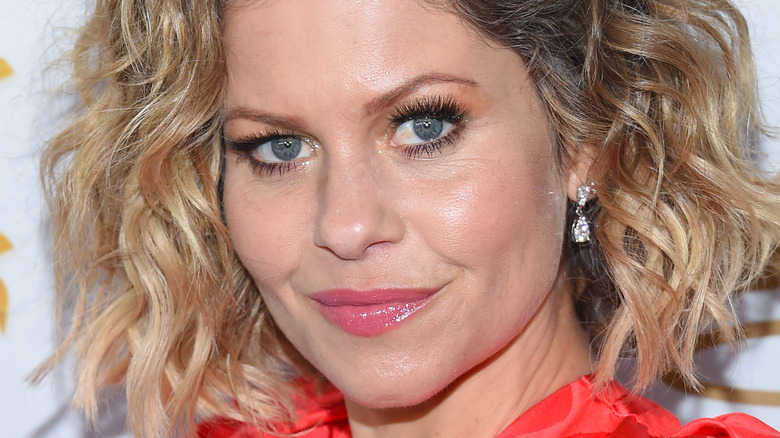 DFree/Shutterstock
Candace Cameron Bure's good grace has dramatically fallen in Hollywood due to her comments on gay marriage. As the chief creative officer of the Great American Family network, Bure was asked by The Wall Street Journal in November 2022about her stance on same-sex couples in lead roles. Her response — "I think that Great American Family will keep traditional marriage at the core" — was instantly panned by fans and peers alike. "One Tree Hill" alum Hilarie Burton called Bure a "bigot" on Twitter, while frenemy-turned-foe JoJo Siwa told People that she and Bure "have not [talked]" since Bure's remarks and doubted they "ever will again."
Bure has historically taken a conservative view when it came to same-sex civil liberties. On a 2015 episode of "The View," she and fellow former co-host Raven-Symoné butted heads over an Oregon bakery's hefty fine for refusing to make a same-sex wedding cake. As reported by The Wrap, Raven-Symoné deemed the refusal discriminatory, while Bure saw it as a First Amendment matter. "This is about freedom of association... It's about First Amendment rights. We do have the right to still choose who we associate with," she stated. (In 2017, however, Bure made it explicitly clear that she wasn't homophobic, telling People, "Loving Jesus doesn't mean I hate gay people," and wearing a pro-drag queen shirt on Instagram).
Recently, the "Fuller House" star tackled her online backlash in candid terms, addressing what it takes to be a Christian in Hollywood these days. 
Candace Cameron Bure won't be bullied by cancel culture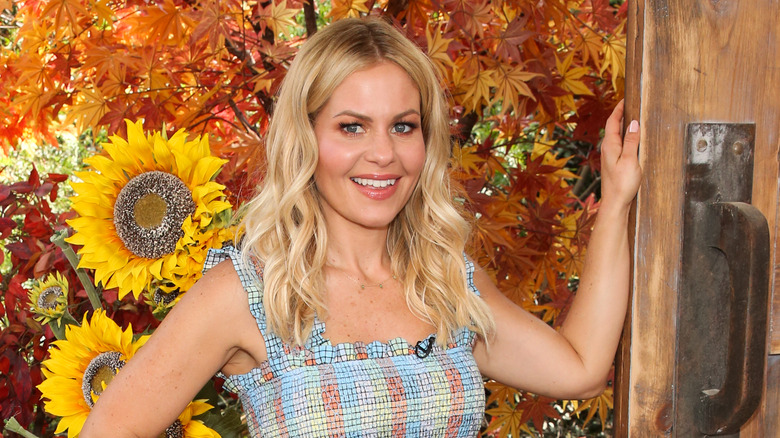 Paul Archuleta/Getty Images
On a February 8 episode of "Unapologetic with Julia Jeffress Sadler," Candace Cameron Bure opined that America has gotten soft — and cancel culture proves it. Describing being on cancel culture's receiving end "real and... difficult," Bure explained that while "people get severely persecuted for their faith" in many places across the world, "we've had this cushion here in North America where someone yells at us or someone says a mean, negative thing and our feelings get so hurt over it."
America's (and social media's) perceived sensitivities aside, Bure also opened up about being a devout Christian working in Hollywood. "It's hard, no matter what. Especially when you are a compassionate person and you have a heart for people," she said, sharing that her children are pivotal in helping her continue speaking her truth. "I'm so proud of them for really sticking to truth and knowing the gospel and being willing to share that because I know it takes bravery, especially in the time we're living today," Bure continued.
Bure has positively impacted other Hollywood Christians, as per "Wonder Years" star Danica McKellar's appearance on Bure's podcast last December. Early in their discussion, McKellar praised the "Dancing With the Stars" alum for reinforcing her faith during an uncertain time in her life. "Because of you helping me to find my relationship with God and Jesus, it's been like a revolution in my life," McKellar gushed.