Hilarie Burton Doesn't Hold Back Her Feelings About Candace Cameron Bure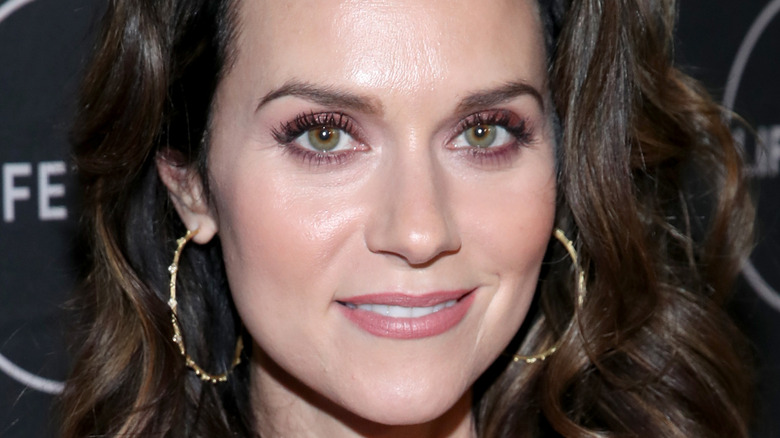 Randy Shropshire/Getty Images
Fans of Candace Cameron Bure and Hilarie Burton grew up watching them on two different popular TV series. Bure was just a kid when her acting career took off in the late '80s on the family-friendly sitcom "Full House," while Burton's drama, "One Tree Hill," was aimed at teens of the aughts. But despite the generational gap and their different acting backgrounds, both women eventually found a home on the Hallmark Channel — before leaving it for diametrically opposed reasons.
On Bure's lengthy list of Hallmark credits, fans will find the "Aurora Teagarden Mysteries" series and holiday movies such as "A Christmas Detour" and "Journey Back to Christmas." Burton's work for the network includes the romances "Summer Villa" and "Surprised by Love." She's also appeared in one festive Hallmark film, "Naughty or Nice," but most of the holly jolly entries on her résumé are Lifetime movies such as "The Christmas Contract" and "Christmas on the Bayou."
According to Burton, she cut ties with the Hallmark Channel after execs refused to make any of the changes she requested to a project she was working on. "I had insisted on a LGBTQ character, an interracial couple and diverse casting," she tweeted in December 2019. As for Bure, she announced that she was moving to a competing network in April 2022, per Deadline, and some of her comments about her new home for the holidays have rubbed Burton the wrong way.
Hilarie Burton slams Candace Cameron Bure over her comments about same-sex couples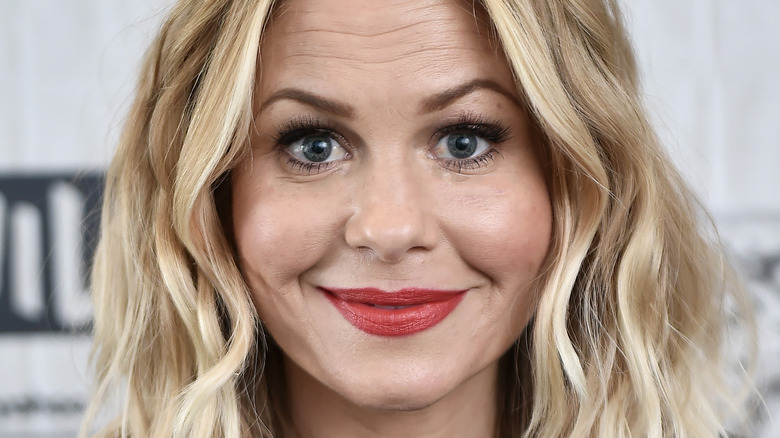 Steven Ferdman/Getty Images
A year after Hilarie Burton explained her departure from the Hallmark Channel, the network embraced her call for diversity by premiering its first holiday movie featuring a gay couple, "The Christmas House." Star Jonathan Bennett told the Los Angeles Times he was so happy that he cried after learning that his character would be gay. But Candace Cameron Bure has indicated that she wasn't so happy about the network's decision to become more inclusive.
Bure announced she was leaving the Hallmark Channel for the Christian network Great American Family in early 2022, and in a November 14 interview with the Wall Street Journal, she revealed that same-sex couples will not get any holiday love stories on GAC Family. "I think that Great American Family will keep traditional marriage at the core," she stated. The new network is being run by former Hallmark exec Bill Abbott, who said of holiday movies becoming more diverse, "It's certainly the year 2022, so we're aware of the trends."
On Twitter, Burton reacted to Bure and Abbott's comments. "Now they're just openly admitting their bigotry," she wrote. "Being LGBTQ isn't a 'trend.' That guy and his network are disgusting. You too Candy." In a fiery follow-up tweet, Burton took aim at Bure again, writing, "Bigot. I don't remember Jesus liking hypocrites like Candy. But sure. Make your money, honey. You ride that prejudice wave all the way to the bank."