Inside Candace Cameron Bure's Tense Relationship With The Hallmark Channel
Paul Archuleta/Getty Images
This holiday season on the Hallmark Channel will look different in light of Candace Cameron Bure parting ways with the network. With Christmas being right around the corner, her departure has left fans wondering where Bure and Hallmark stand — and if she will ever bring her Christmas cheer back to the channel.
Since 2008, Bure has been Hallmark's Christmas queen. The "Full House" star was with the channel for 14 years, during which she helped create 29 different projects, including "Christmas Under Wraps," "Christmas Sister Swap," and "Christmas Town," according to Southern Living. But although Bure became a staple for the network, that didn't come without a price. In 2021, the actor opened up about the pressure she felt to continuously outperform each of her Christmas movies. "There's always pressure to not have a repeat story; the repeat beats, the same tropes that you can fall into with a Hallmark film," Bure told E! News. "There's pressure, but I'm very aware of what those elements are and try my best to make it fresh and new every year."
Just months after opening up about how she was feeling, Bure announced a bold career move: She was leaving Hallmark for good. As Christmas creeps around the corner, Hallmark executives are opening up about their relationship with their now former Christmas queen.
Candace Cameron Bure left Hallmark for their competition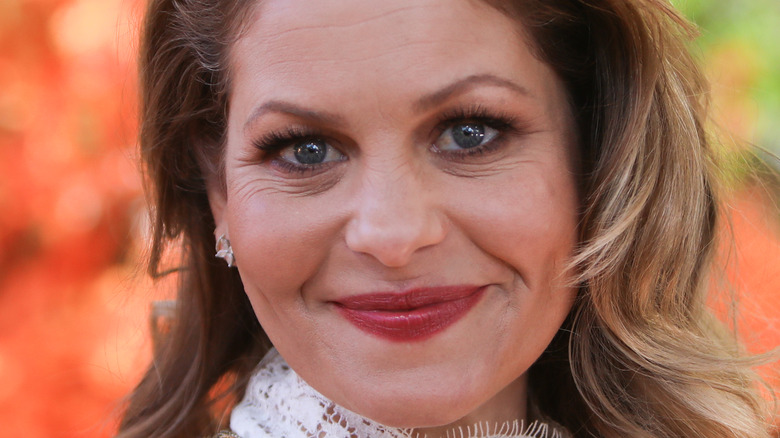 Paul Archuleta/Getty Images
Fans were not only shocked to learn Candace Cameron Bure would no longer be on the Hallmark Channel — but also that their favorite Christmas star had signed a deal with Hallmark's competition, Great American Family. And let's just say Bure's switch doesn't seem to have kept her in the best graces with her former channel.
Opening up at a press conference ahead of the upcoming holiday season, Hallmark executive, Lisa Hamilton Daly, revealed when it comes to their upcoming holiday movies and the talent set to star in them, they are always open to seeing new talent. While Daly did not name Bure, she hinted that the relationship may have turned sour since the star's departure. "I think there's a lot of talent out there that we've worked with in the past that GAC is now working with," Daly said during a press conference (via Variety). "I think that we also are constantly trying to evolve the talent pool that we're working with. We have, I think, retained almost everybody that we're really excited to have," Daly said, shading the channel's former Christmas queen. 
Candace Cameron Bure subtly shaded Hallmark, too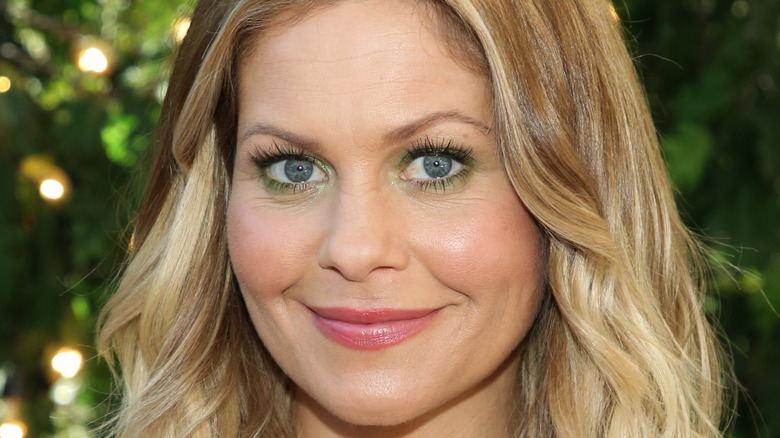 Paul Archuleta/Getty Images
Hallmark might have subtly shaded their former Christmas queen during a recent press conference for the upcoming holiday season, but Candace Cameron Bure wasn't afraid to do the same. In fact, despite spending 14 years with the channel, Bure did not thank her former company when announcing her move to Great American Family. "I am constantly looking for ways that I can inspire people to live life with purpose. [GAF] fits my brand perfectly; we share a vision of creating compelling, wholesome content for an audience who wants to watch programming for and with the whole family," Bure said in a statement (via Today). "Great, quality entertainment with a positive message is what my partnership with [GAF] is all about."
When Bure announced her departure, Hallmark noted in a statement that it "respected" Bure's decision and "thanked her" for what she did for the channel, per Newsweek. It seems as the holidays inch closer, however, these two are no longer putting on their Christmas cheer regarding their former relationship. Considering Bure is set to help produce GAF's original Christmas content for this holiday season, she and Hallmark may be closer to sending each other coal, rather than cheer, by the time Christmas rolls around.