Allison Mack To Be Released On $5 Million Bond In Sex Trafficking Case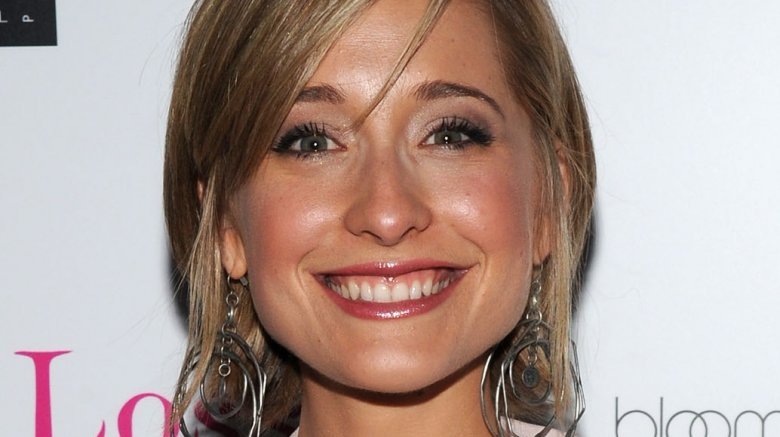 Getty Images
Allison Mack is expected to be released following her recent arrest as she awaits trial in federal court.
As a result of her bail hearing on Tuesday, April 24, 2018, the former Smallville star will be released on a $5 million bond and held under house arrest in her parents' California home after being arrested last week for her alleged involvement in the sex slave cult, NXIVM. 
As a spokesperson for the U.S. Attorney's Office for the Eastern District of New York told E! News, "Allison Mack appeared this afternoon in Brooklyn Federal Court before United States Magistrate Judge Viktor Pohorelsky. She will be released on a $5 million bond and will reside in the Central District of California — home detention with electronic monitoring."
As a part of her bond, which was secured using her Clifton Park, N.Y. home, her parents' home and their retirement account, Mack must wear an ankle bracelet, undergo cyber monitoring, attend only court appearances and attorney visits, and avoid any and all contact with anyone who is associated with NXIVM.
As Nicki Swift previously reported, Mack was arrested on Friday, April 20. Along with alleged cult leader Keith Raniere, who was arrested in Mexico in March 2017, the 35-year-old actress has been charged with sex trafficking, sex trafficking conspiracy, and forced labor conspiracy. According to Page Six, Mack was a "slave" to Raniere, but was a "master" to other slaves. 
"As alleged in the indictment, Allison Mack recruited women to join what was purported to be a female mentorship group that was, in fact, created and led by Keith Raniere," United States Attorney Richard P. Donoghue said in a statement to The Hollywood Reporter at the time. "The victims were then exploited, both sexually and for their labor, to the defendants' benefit."
If convicted, Mack could face a minimum of 15 years in prison. While the actress pleaded not guilty to the three counts during her initial arraignment in Brooklyn, it looks like she is hoping to strike a plea deal. According to a court application obtained by Page Six, Mack's lawyers and federal prosecutors are currently "engaged in plea negotiations, which they believe are likely to result in the disposition of this case without trial." 
Mack's next court date will be Thursday, May 3.