How Much Does The Cast Of Love & Hip Hop: Atlanta Get Paid?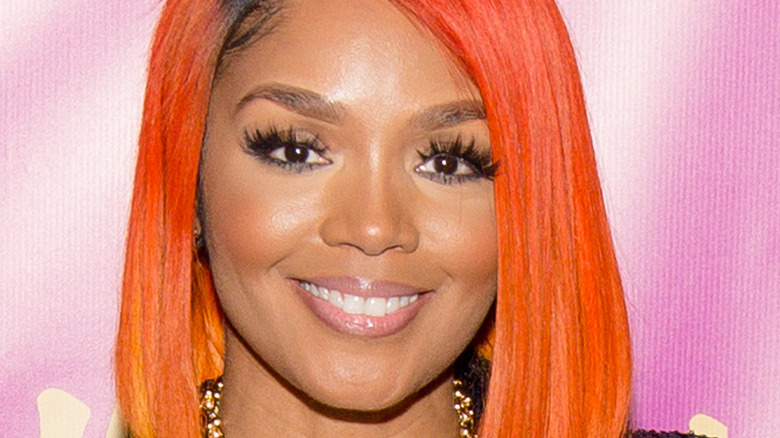 Marcus Ingram/Getty Images
It's no secret that reality stars make bank — a whole lot of it. The stars of the most popular reality shows can earn a whopping seven figures or more if they play their cards right (and successfully negotiate).
Case in point: "Real Housewives" stars can reportedly take home as much as $2 million a season, series expert Brian Moylan wrote in his book, "The Housewives: The Real Story Behind the Real Housewives" (via Vulture). The highest-paid Real Housewife is apparently Kandi Burruss, who takes home a $2.2 million paycheck per season. Meanwhile, the Kardashians, objectively the most popular reality stars on the planet, had struck a deal with Hulu for their series. The family refused to divulge their earnings, but insiders dished to Variety that their deal was worth a staggering nine figures — spread equally across everyone in the clan. "We are all equals," Khloe Kardashian told the outlet.
Not all reality shows see the same success as the "Real Housewives" franchise and "The Kardashians," but that doesn't mean the stars on those shows are taking home pennies. As it turns out, the stars of "Love & Hip Hop: Atlanta" are raking in a decent payday for their participation on the show.
'Love & Hip Hop: Atlanta' stars reportedly make six figures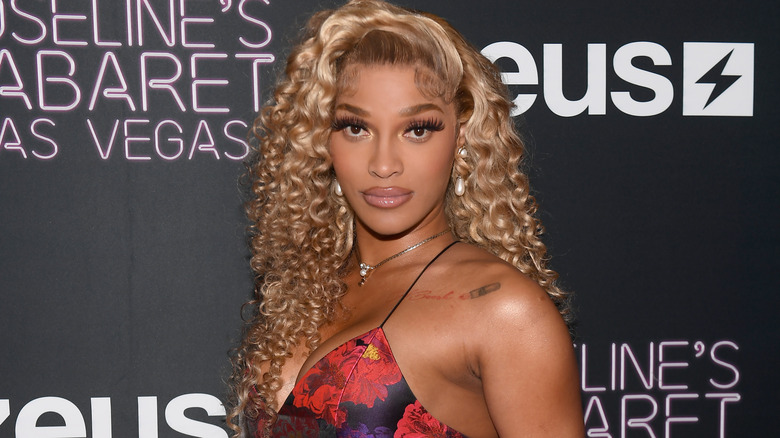 Bryan Steffy/Getty Images
Fans of "Love & Hip Hop: Atlanta" know stars of the program live a pretty privileged life. From designer bags to luxury cars, these reality stars often flaunt their wealth. Because — well, they've got it.
Per a report from InTouch Weekly, the highest-paid cast member of the series is Joseline Hernandez, who rakes in an impressive $400,000 per season, at least while she was still one of the show's main characters. Kirk Frost enjoys a big payday, too, taking home $300,000 per season, while his wife, Rasheeda Frost, takes home $25,000 per episode. Mimi Faust — one of the only OG cast members to stick with the show from the start — is rumored to get $100,000 per season. And even though Lil Scrappy has only ever been a supporting character, he also enjoys a $200,000 paycheck every season. Not too shabby!
One of the top earners, Rasheeda, once said that while her husband makes serious dough like her, she never wants to depend on him to get by. "I'm a grinder and a hustler. I preach that I'm a 'boss chick,'" she shared with Ebony. "Regardless of the fact that I'm married, I'm a woman who can stand up on her own feet. It's just important to me because I want my son to do that. That's just how I get down. I want to make my own money and I want to contribute. I don't want to be somebody that when some s**t goes down, I don't have anything to fall back on." Good on her for clinching that hefty paycheck.
Inside the net worth of 'Love & Hip Hop: Atlanta' stars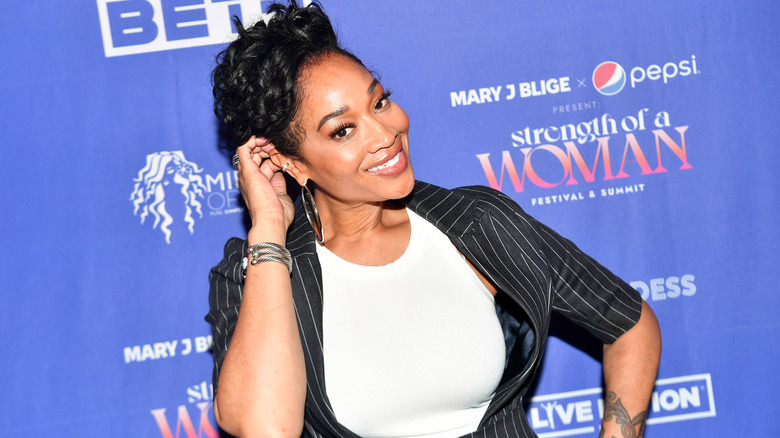 Paras Griffin/Getty Images
Surprisingly, even though Joseline Hernandez was the highest-paid cast member of "Love & Hip Hop: Atlanta," she isn't the richest person on the show. Celebrity Net Worth notes that the so-called Puerto Rican Princess has a fortune worth $300,000. That pales in comparison to Stevie J — the cast member with the cushiest bank account — who reportedly boasts a net worth of $5 million. The outlet highlights that the Grammy award-winning producer earns most of his cash from his work in the music industry, producing hits for the likes of P. Diddy, Mariah Carey, Beyonce, and Jay-Z.
Meanwhile, Stevie J's ex, Mimi Faust, reportedly has a net worth of $2 million, and Erica Mena, who once tweeted that "Love & Hip Hop" stars only return to the show to make money, has a net worth of a million dollars. Guess we know why she decided to stage a comeback in 2020 following her departure from the series in 2018.