Britney Spears Takes Intervention Rumors To Task (& Reminds Us 2007 Is Over)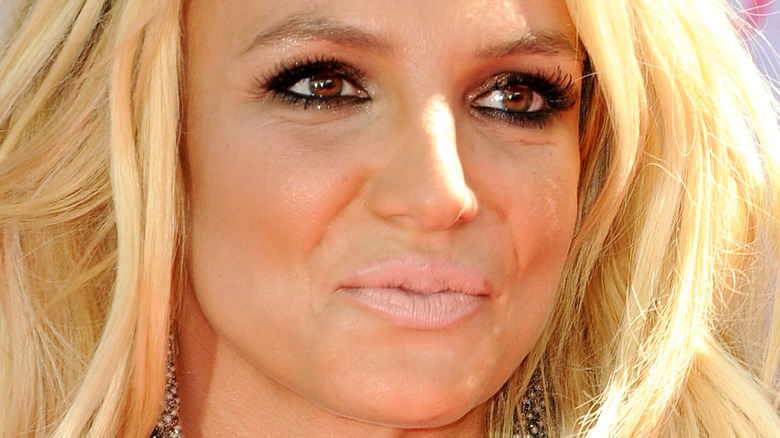 Tinseltown/Shutterstock
Britney Spears has been making headlines quite a bit in the aftermath of her conservatorship, which ended in November 2021. "Good God I love my fans so much it's crazy !!! I think I'm gonna cry the rest of the day !!!! Best day ever ... praise the Lord ... can I get an Amen ????" the pop star tweeted at the time. And while the Britney Army has been super supportive of the "Piece of Me" singer as she experiences her newfound freedom, some people have become increasingly worried about Spears due to her sometimes bizarre social media behavior. 
In a February report from People, sources revealed that those in Spears' circle had been planning an intervention that didn't end up working out. "Britney has been acting increasingly erratically and those around her have grown more concerned. She is often up all night, sleeps during [the] day and has a lot of anger," one person told the outlet. "Everyone had hoped Britney could be convinced to seek treatment before things got any worse but they knew it wouldn't be easy. She's been going through a lot and has been increasingly combative," someone else said. Whether the report is true or not, the public may never really know, but Spears seems to have her own opinions on what's being published about her.
Britney Spears says she might have to stop posting on Instagram
Britney Spears penned a lengthy Instagram caption that appear been in response to the reports that she's unwell. "It makes me sick to my stomach that it's even legal for people to make up stories that I almost died ... I mean at some point enough is enough !!!" she wrote. She went on to say that she would "probably" have to stop "posting on Instagram" because there are some people out there who don't "wish me well." The "Womanizer" singer admitted that she's doing the "best" she can and took a moment to remind people that "it's not 2007," suggesting that she's come a long way from the time she shaved her head and went after a paparazzo with an umbrella.
"It's 2023 and I'm making my first homemade lasagna at home !!! I finally got my fireplace to work in my living room !!! As my hubby says it best: don't believe everything you read !!! All that love right back at ya !!!" Spears concluded her post. She decided to turn the comments on her social media off a while ago, so the post is simply collecting likes, and will continue doing so until she deletes it or deactivates her account, which she's been known to do from time to time.