The Unusual Way Vanessa Trump's Family Made Millions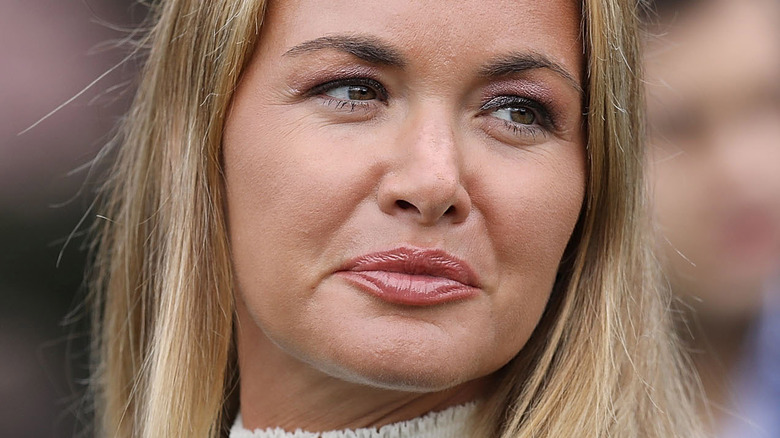 Chip Somodevilla/Getty Images
Regardless of your feelings about the Trump family, there's no denying that the name is associated with money. The clan has a reported net worth of $4 billion thanks to their real estate ventures, slate of hotels and casinos, golf courses, resorts, and retail brands in clothes, jewelry, and more.
There's a certain weight that comes attached to the Trump name, that even those not within the immediate family are also automatically presumed to be filthy rich. Vanessa Trump, who was once the wife of Donald Trump, Jr., is one of them, but not many know that she's already pretty rich on her own. A New York City girl through and through, Vanessa was a model and actor before she married Donald Jr., per Us Weekly. She also once owned a handbag line between the years 2010 and 2013. Ironically, despite having been married to a Trump, a source dished to Page Six that Don Jr. treated her "like a second-class citizen" in terms of financial support. "He gives her very little help and has been keeping her on a tight budget," they claimed. "She doesn't live a lavish life and can very rarely pick up a check at dinner."
The good news? Vanessa doesn't need any of the Trump money at all. She's already a multi-millionaire herself, largely due to inheriting a fortune from her late father.
Vanessa Trump was dubbed the 'marinara sauce princess'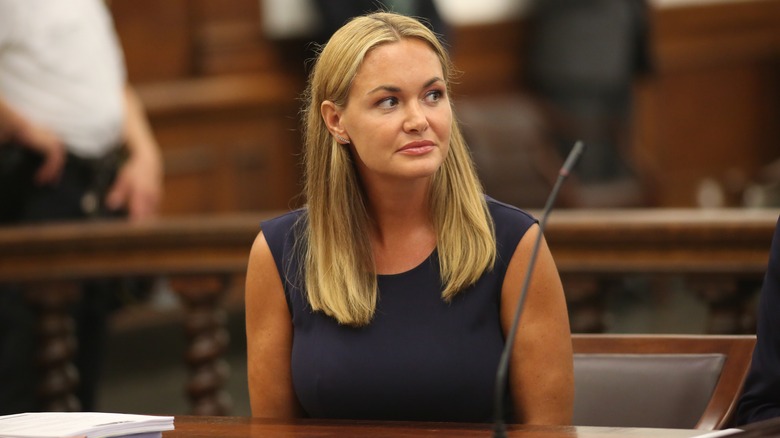 Pool/Getty Images
Vanessa Trump may not have had any stake in any of the Trump family ventures, but she did gain a fortune from a business peddling pasta sauce. According to Page Six, Vanessa's late father, Charles Haydon, a renowned lawyer whose roster of clients included Marilyn Monroe and Abe Hirschfeld, invested as much as $1 million in Rao's Speciality Foods back in the day, a business famous for its marinara sauce. He also reportedly owned a 30% share.
In 2017, the business was sold to a corporate firm for over $400 million, which reaped significant financial benefits for Vanessa's family. Her mother, Bonnie Haydon, apparently purchased a penthouse along Fifth Avenue, shelling out $6.4 million in cash. The payout was "life-changing" for the clan, and it's rumored to be the catalyst for Vanessa finally deciding to divorce Donald Trump Jr.
While Donald Jr. doesn't have any claim to Vanessa's newfound wealth, he apparently still wanted to know how much her new net worth was during their divorce proceedings. A "defendant's demand for statement of net worth" was filed in Manhattan Supreme Court at the time, per the New York Daily News. Perhaps he wanted to know if could get away with not paying her and their children additional support?
What Vanessa Trump has been up to since divorcing Donald Trump Jr.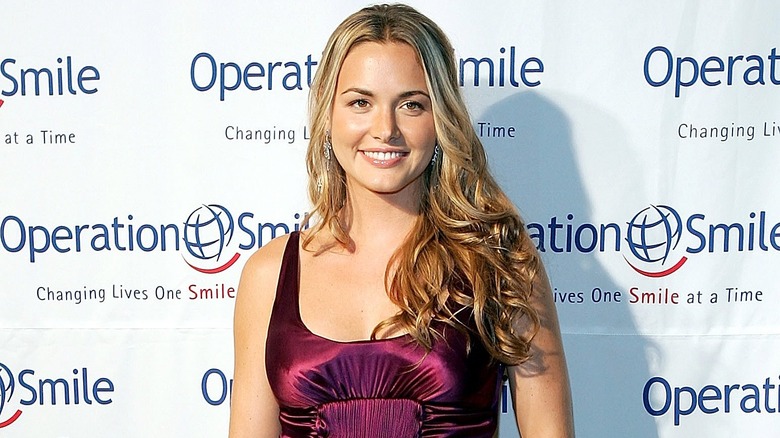 Frazer Harrison/Getty Images
It's unclear whether Vanessa Trump resumed working or not, but since splitting from Donald Trump Jr., she"s kept herself busy with their five kids. During the height of the pandemic, she tweeted that she was a hands-on mom, making sure that her kids continued to be educated at home.
"I've been home schooling my 5 kids alone for the past 60 days ages 5 to 13. I tip my hat to all the caregivers and parents out there that are doing their best to teach their children; it's definitely not easy!" she wrote, and proceeded to commend all educators for the work they do. "I praise all the teachers and schools that are trying to make remote learning fun and as enjoyable as possible under the circumstances. We will all get through this!"
It's not surprising that Vanessa's so dedicated to her children. At one point, her former sister-in-law, Ivanka Trump, referred to her as a superhero for her impressive ability to raise all five children almost entirely on her own. "My sister-in-law Vanessa is a machine," Ivanka shared with People in 2016. "She can take all of [my children] and not even notice. She has five children and she's Wonder Woman to me... [V] can be taking care of them all simultaneously, each pulling on her and have direct meaningful connections with each of them at one time. It's remarkable." To Ivanka, Vanessa is an "amazing mother and really an inspiration to me."