The View Co-Hosts Criticize Pamela Anderson Over Tommy Lee Revelations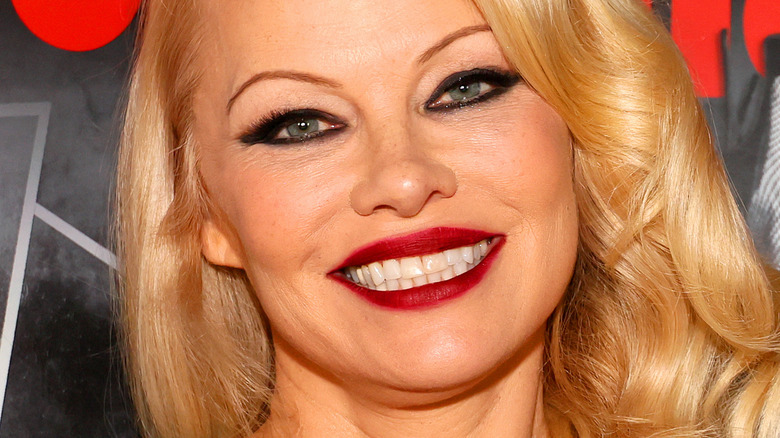 Dia Dipasupil/Getty Images
In the wake of her Netflix documentary "Pamela, a love story," Pamela Anderson is facing backlash from co-hosts of "The View" over bombshell details she revealed about her ex-husband Tommy Lee. Per Cosmopolitan, Anderson and the rockstar married in 1995 and welcomed two sons, Brandon Thomas Lee and Dylan Jagger Lee, during their time together. But, despite their 1998 divorce, the pair's tumultuous love story continued well into the late 2000s.
With a such long history, it came as no surprise that Anderson detailed her relationship with Tommy in the Netflix documentary and her memoir, "Love Pamela," which were both released on January 31, 2023. "My relationship with Tommy may have been the only time I was ever truly in love," she wrote in her memoir, according to People. "The divorce from Tommy was the hardest, lowest, most difficult point of my life. I was crushed."
However, not only did Anderson hint at lingering feelings for Tommy in her book and documentary, but she apparently also reached out to the Motley Crue drummer ahead of the release of her latest projects. "I only have good things to say about you — esp in hindsight I realized I only had one true love — I never recovered," Anderson wrote in a leaked text message obtained by TMZ. But, while a source close to the "Naked Soul" star told the Daily Mail she meant no harm to Tommy and his current wife, Brittany Furlan, the ladies of "The View" arrived at a different conclusion.
The View slammed Pamela Anderson for texting Tommy Lee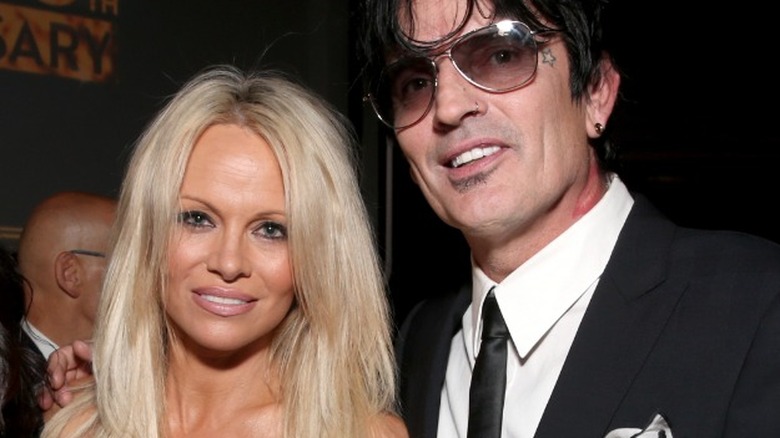 Todd Williamson/Getty & undefined
During the February 10 episode of "The View," the co-hosts discussed "Pamela, a love story," Pamela Anderson's newly released Netflix documentary, as well as the actor's alleged text to her ex-husband, Tommy Lee. While Joy Behar's introduction to the topic was met with chuckles from other members of the panel, co-host Sunny Hostin was unamused. "You know, you don't slide into your ex's DMs or slide into their text messages when they're married because you're going to get some smoke for that," she said. "She sounds a little thirsty. She sounds thirsty... I don't like it." Longtime co-host Sara Haines also chimed in, speculating that Anderson could have sent the text to let Lee know what to expect from the documentary. Still, Haines believes Anderson might have been hinting that she wanted to get back with her ex-husband. "Were you wanting him to say I'll drop everything and we'll be together?" she asked.
Prior to this, the "Baywatch" actor has, over the years, gushed about her continuous love and respect for the Motley Crue drummer. "There was Tommy and then there was nobody else," she told People in 2015. "He was the love of my life. There's a connection there that will always be." Although she has been married five more times since her relationship with Lee, Anderson has yet to find her happily ever after — and it appears she's not giving up quite yet!