Why Paige Spiranac Came To LSU Gymnast Olivia Dunne's Defense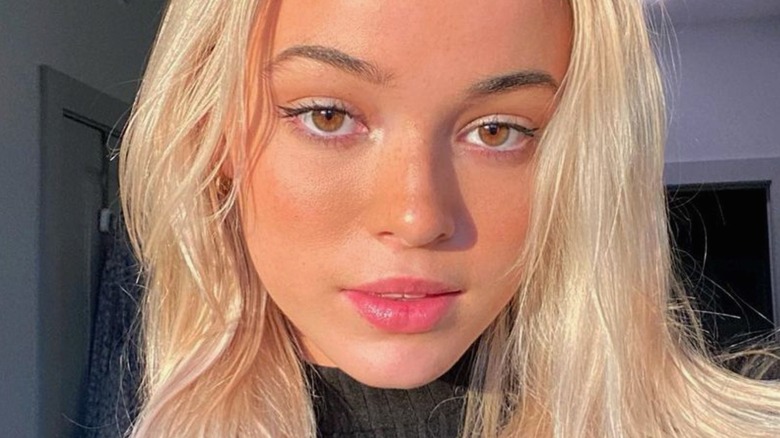 Instagram
LSU gymnast Olivia Dunne has risen to fame from her TikTok videos. Her popularity became so prominent that a large group of young men went to her meet to cheer her on. According to a video posted to TikTok by former NCAA champion Sam Peszek, the men repeatedly chanted, "Livvy, Livvy, we want her" outside of the meet venue. "This is actually so scary and disturbing and cringey," Peszek captioned the video. "I'm embarrassed for them. Leave her alone."
After the news had gotten to Dunne, the gymnast took to Twitter to speak out about the behavior of her fanboys. "I will always appreciate and love the support from you guys, but if you come to a meet, I want to ask you to please be respectful of the other gymnasts and the gymnastics community as we are just doing our job," she wrote.
It was also reported that LSU would be taking extra security measures to ensure the protection of Dunne and the other gymnasts on the team. "I take our team's safety and security very seriously," LSU head coach Jay Clark told ESPN. He mentioned that there will be a "perimeter" of security when the team is getting on and off the bus, and they're changing the way the gymnasts are able to meet their families, friends, and fans after a competition. Although Dunne has risen to fame, she still receives criticism for what she does, and Paige Spiranac has come to the gymnast's defense.
Olivia Dunne is seemingly following in Paige Spiranac's footsteps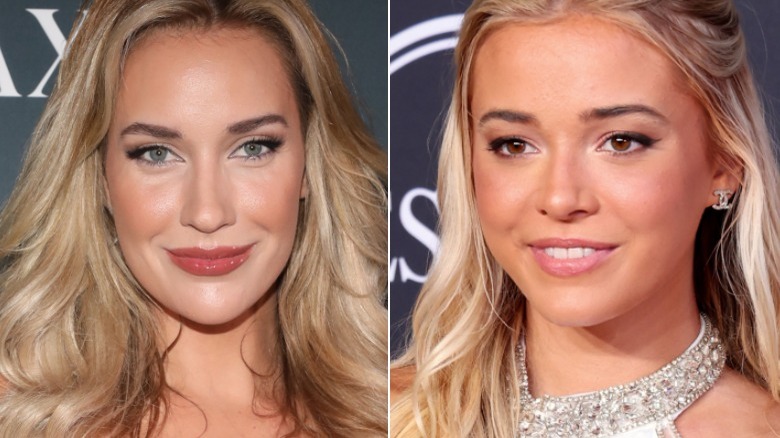 Aaron Davidson & Leon Bennett/Getty
As of November 2022, it is rumored that Olivia Dunne makes $2 million per year for her name, image, and likeness (NIL) deals, per The U.S. Sun. But some people think it's not fair or appropriate for student athletes like Dunne to seemingly use her body to earn money.
But golfer-turned-social media star Paige Spiranac thinks the opposite. She defended Dunne's decision to be a social media influencer on top of being a student athlete. "I'm so sick of women belittling accomplishments of other women because it's done differently than they would," she tweeted. "@livvydunne is getting hate for making 2 million a year. She's built a successful business (at 20) all while being a student-athlete. That's badass."
Spiranac was set to be a professional golfer until she started getting a lot of attention on social media. She played one professional tour, and decided to retire in 2016, per Marca. Since then, her career shifted from being a professional athlete to being a social media influencer. "I never expected any of this to happen, but I'm so grateful that it did," she told Maxim. "I'm really able to love who I am and what I'm doing through content creation and being an influencer." But it seems that the notion of being a social media influencer and a student athlete is still hard for some to understand.
Social media changed the way athletes are endorsed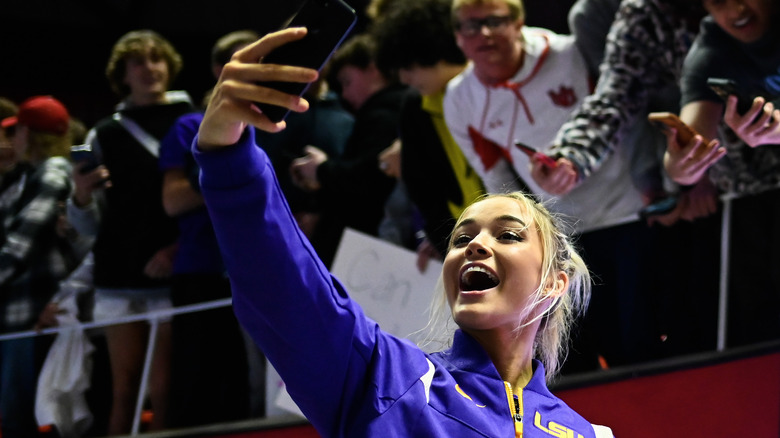 Alex Goodlett/Getty Images
Stanford basketball coach Tara VanDerveer believes that Olivia Dunne and other student athletes should not be able to use their social media fame to receive endorsement deals. "I guess sometimes we have this swinging pendulum, where we maybe take two steps forward, and then we take a step back," she told the New York Times. "This is a step back."
LSU head gymnastics coach Jay Clark defended Dunne's decision to be a social media influencer in a "Today Show" interview. "If expression and self expression is something that we value as a right in this country, then we have to be consistent when it doesn't necessarily fit what our own agenda might be," he said. "I don't think it sets things back."
Sometimes being a social media influencer can benefit an athlete, especially after retirement. For example, former olympic gymnast Shawn Johnson and ex-NFL long snapper Andrew East have a huge following as they let their fans inside their personal life. "We've done better with ourselves in the past year with social [media] than the Olympics produced, which is crazy for us," Johnson told the Des Moines Register. She mentioned that they create, produce, and edit their own YouTube videos — allowing them to make it a full-time job.