How Tim Allen And Patricia Richardson Really Got Along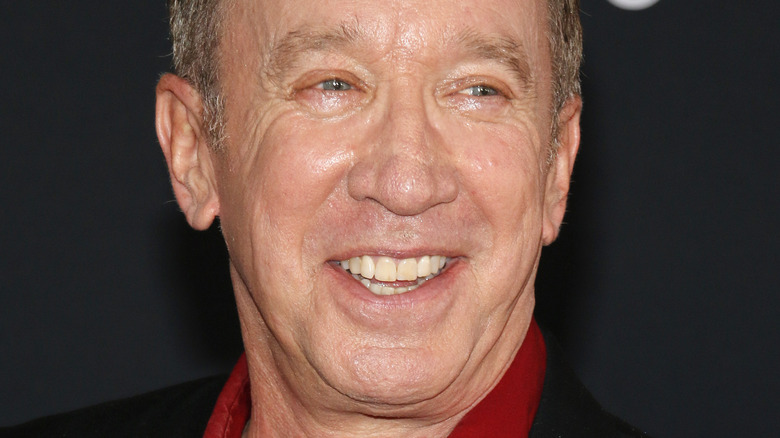 Tinseltown/Shutterstock
Other than voicing Buzz Lightyear in the mega-popular Disney franchise, "Toy Story," Tim Allen is most well-known for his role as Tim Taylor on the ABC sitcom, "Home Improvement." It started airing in 1991 and went on for eight seasons. It featured Allen as the patriarch of an all-American family, which consisted of his wife, Jill, played by Patricia Richardson, and their three sons, Brad (Zachery Ty Bryan), Randy (Jonathan Taylor Thomas), and Mark (Taran Noah Smith). The family had their issues, but at the end of the day, it was a feel-good show that shows a tight-knit group.
"Home Improvement" also featured Wilson (Earl Hindman), the neighbor who never showed his face, but was a staple for the Taylors. But nothing is what it seems on TV and in recent years, Allen has come out with some less-than-savory opinions and stories about him. But did his not-so-family-friendly side ever butt heads with TV wife, Richardson? While it sounds like things got a bit tense at the end of "Home Improvement," their chemistry on screen actually made the show what it was.
Patricia Richardson's character was the exact opposite of Tim Allen's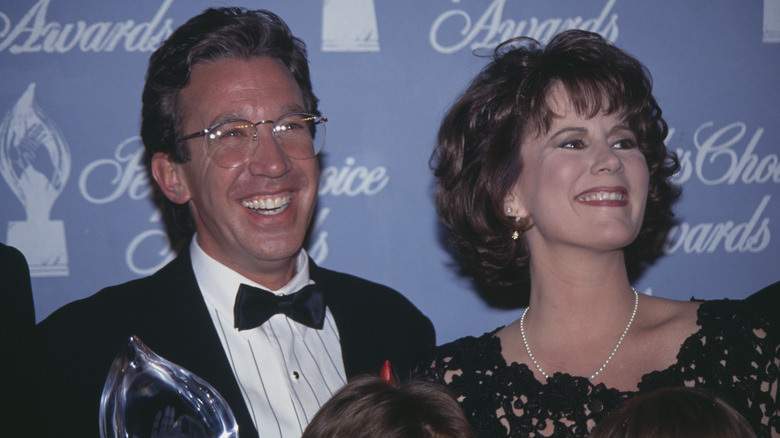 Michael Ochs Archives/Getty Images
To answer the question of whether Patricia Richardson and Tim Allen got along on the set of "Home Improvement," it seemed like they did. Richardson spoke with Entertainment Tonight in 2020 and said, "Immediately, I loved him." She shared that she wasn't sure, at the time, if she wanted to do a sitcom and other people were up for the role. But Allen and her on-screen chemistry made the decision easy.
"[The network said] we need to have someone that challenges him and is as much a feminist as he is a masculinist," Richardson said. "There has to be an equal struggle." The two not only paired well as a couple but were able to deliver this dynamic, too. She told Entertainment Tonight that this exact relationship and the situations in the show resonated so well with families who watched. "It was very gratifying to me, because Tim and I worked so hard," Richardson said.
As hinted at above, things got a bit tense when discussions were being had about doing a ninth season. Richardson said there were conflicts in both hers and Allen's pending contracts. According to Closer Weekly, Richardson even left a $30 million contract on the table — instead prioritizing motherhood and taking care of her then-ailing parents.
Tim Allen was got called out by Pamela Anderson for his on-set antics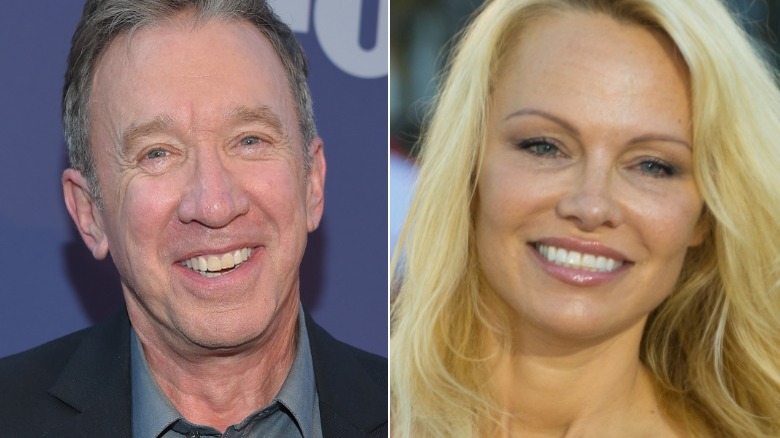 DFree & FlickDirect Inc/Shutterstock
It wasn't all fine and dandy on the set of "Home Improvement," though. As Tim Allen recalled in 1999 to TV Guide (via The New York Post), Jonathan Taylor Thomas didn't show up for the series finale because he was angry at the former "Toy Story" actor. "He was a little miffed at me," Allen revealed. "I was a little confused at why he didn't want to do this whole year." According to Patricia Richardson at the time, things were "pretty sore" after Thomas decided to leave the show prior to the last season for college. Thomas not coming back for the finale was apparently Allen's fault, as Allen attributed the anger to him speaking publicly about Thomas doing movies even though he left to focus on school.
Allen has continued to be a controversial figure in the media. Another problematic claim against the actor comes from Pamela Anderson, who played Lisa the Tool Girl in the first two seasons of "Home Improvement." In her memoir "Love, Pamela," Anderson revealed Allen flashed her while filming the series (via Variety). "On the first day of filming, I walked out of my dressing room, and Tim was in the hallway in his robe," she wrote. "He opened his robe and flashed me quickly — completely naked underneath. He said it was only fair, because he had seen me naked. Now we're even." Allen told Variety "it never happened" and that he "would never do such a thing."