The Scandalous Beginning Of Julia Roberts' Relationship With Danny Moder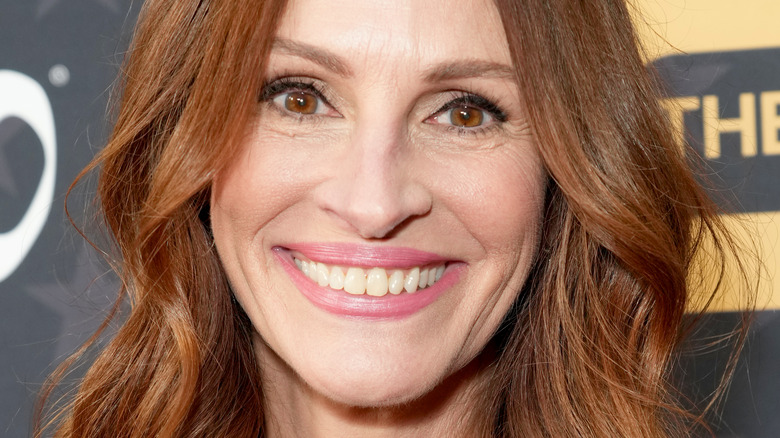 Kevin Mazur/Getty Images
Before Julia Roberts met Danny Moder, her romantic life was as colorful as her career. Roberts was in a love triangle with Kiefer Sutherland and Jason Patric until it came to a messy and public end. According to E!, Roberts and Sutherland, who met on "Flatliners," were set to marry in June 1991, with 150 guests invited to watch the two say "I do" on a sound stage at Twentieth Century Fox in Los Angeles. However, when the big day rolled around, Roberts was spotted enjoying a cozy lunch with Patric as Sutherland shifted boxes out of their shared home.
To rub salt into the wound, on what would have been their honeymoon night, Roberts flew to Dublin with Patric instead. Sutherland later admitted it'd been "a difficult time" for him, but it was all water under the bridge now. "Where I'm coming from, you fall in love, you fall in love, there's nothing you can do about that," he told the "Inside of You" podcast (via E!). "She's an extraordinary person, and he is, too, and timing is what it is, and everybody moves on from that."
Life & Style reports that Roberts moved on to another actor, Benjamin Bratt. The two were in a four-year relationship before she suddenly dumped him in 2011, leaving Bratt bewildered and wondering what went wrong. The reason soon became apparent, though, as did the shady side of Roberts when news broke of the scandalous beginning of Julia Roberts' relationship with future husband Danny Moder.
Julia Roberts is unapologetic about her affair with Danny Moder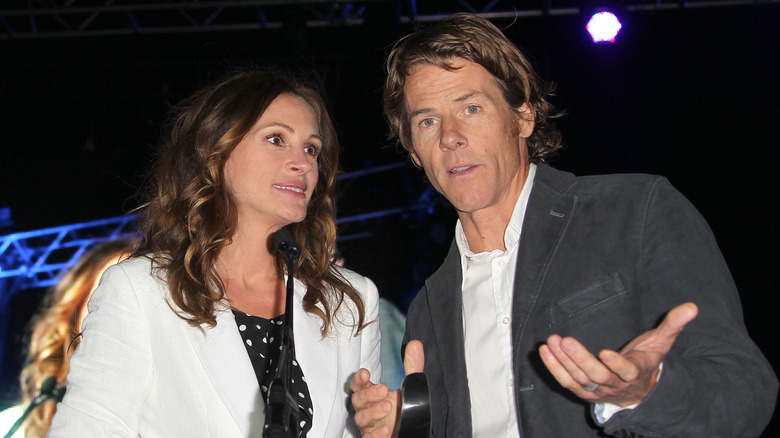 Frederick M. Brown/Getty Images
Julia Roberts earned her America's sweetheart title after starring in 2001's "America's Sweethearts." However, at least one woman would disagree with the moniker — Danny Moder's now ex-wife, Vera Steimberg. Over the years, Roberts has made some controversial decisions regarding her love life. Still, the most contentious of all is her relationship with Moder. They met on the set of "The Mexican" in 2000, and despite him being married, it was love at first sight. "She had a crush on Danny from the moment they met," a source told Life & Style. "She went after him in a big way."
Given Roberts' level of celebrity, it's hardly surprising that news of their affair quickly leaked. The tabloids were filled with salacious details of their steamy trysts. Steimberg was reportedly furious and went out of her way to make things difficult for the new lovebirds. "Extricating Danny from his marriage to Vera was emotionally wrenching," the source told Life & Style.
The press tide quickly turned against America's sweetheart, and she did little to stem the adverse flow. Roberts was snapped strolling around Hollywood wearing a T-shirt that read "A Low Vera." People reports that Moder's parents, who were close to his wife, were decidedly unimpressed by Roberts' choice of attire, as was ABC News, which branded her a "homewrecker." But the actor remained unapologetic. "I stand by my shirt," Roberts told Oprah Winfrey, blaming the tabloids for causing drama.
Julia Roberts' relationship with Danny Moder is her dream come true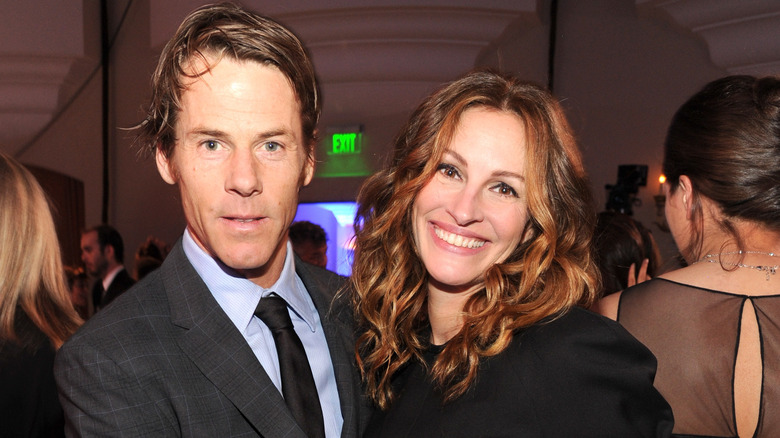 Kevin Mazur/Getty Images
Julia Roberts' relationship with Danny Moder blossomed despite its scandalous beginning. According to People, the couple married in July 2002, welcomed twins Phinnaeus and Hazel in 2004, and son Henry Daniel in 2007. As her family grew, Roberts stepped away from the spotlight. She admitted to The New York Times that she considers herself more of "a homemaker" these days. 
Roberts explained that caring for her family made her question if it's worth taking time away to shoot a movie. "Here's the thing: If I'd thought something was good enough, I would have done it," she said. "It's not only 'Is this material good?' It's also the math equation of my husband's work schedule and the kids' school schedule and summer vacation. It's not just, 'Oh, I think I want to do this,'" she continued.
In 2022, Roberts returned to the rom-com world, starring opposite George Clooney in "Ticket to Paradise." However, as much as she enjoys filming, it still doesn't match up to being a mom. "It's just never consumed me, being an actor. It is my dream come true. But it is not my only dream come true," she told CBS News, explaining what the other was. "The life that I've built with my husband. The life that we've built with our children. And that's the best stuff, to come home at the end of the day triumphantly to them," Roberts said.