Janelle Monae Comes Out As Pansexual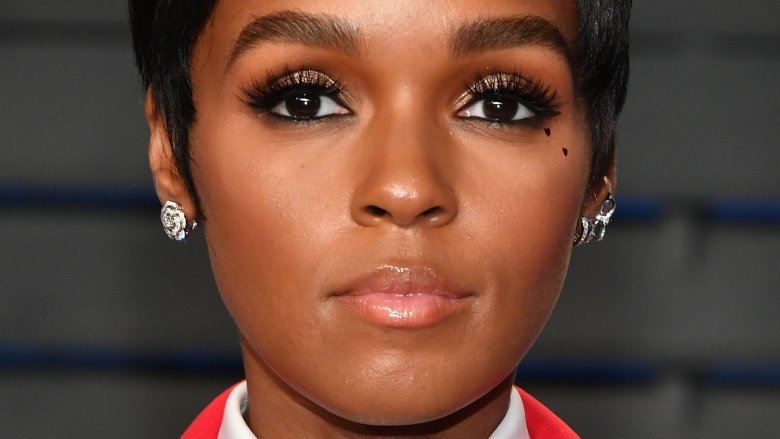 Getty Images
Janelle Monáe is speaking candidly about her sexuality for the first time.
In her Rolling Stone cover story, published on Thursday, April 26, 2018, the "Make Me Feel" singer officially came out as pansexual. This new issue will hit newsstands on Friday, May 4.
"Being a queer black woman in America, someone who has been in relationships with both men and women, I consider myself to be a free-a** motherf**ker," Monáe began. 
Explaining that she initially identified as bisexual, she added, "But then later I read about pansexuality and was like, 'Oh, these are things that I identify with, too.' I'm open to learning more about who I am." Pansexuality is defined as an attraction to someone regardless of their gender identity or biological sex.
While this is the first time the "PYNK" singer-songwriter has openly discussed her sexual orientation in an interview, LGBTQ themes have often played a major role in her music. "If you listen to my albums, it's there," Monáe told the magazine. 
Her 2013 single, "Q.U.E.E.N.," for example, was initially titled, "Q.U.E.E.R." It also mentioned a recurring character in Monáe's songs and music videos, Mary. Played by actress Tessa Thompson, with whom the musician has been romantically linked, Mary is portrayed as her love interest. Thompson will reprise the character in the 44-minute "emotion picture" video accompanying Monáe's upcoming third studio album, Dirty Computer.
Of her new record, which will be released on Friday, April 27, the "Django Jane" rapper said she hopes it will resonate with anyone struggling with their own identity and help them to embrace it.
"A lot of this album is a reaction to the sting of what it means to hear people in my family say, 'All gay people are going to hell,'" Monáe explained, adding, "I want young girls, young boys, nonbinary, gay, straight, queer people who are having a hard time dealing with their sexuality, dealing with feeling ostracized or bullied for just being their unique selves, to know that I see you. This album is for you. Be proud."