Lady Gaga's Sister Natali Looks Just Like The Star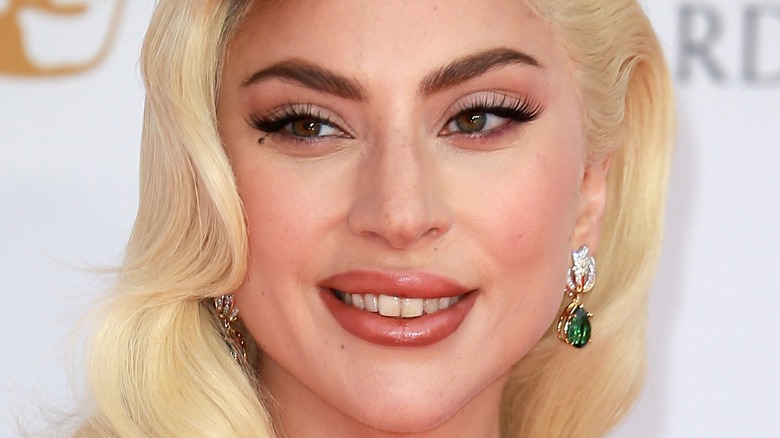 Fred Duval/Shutterstock
Multi-hyphenate star Lady Gaga, whose real name is Stefani Germanotta, has become a household name for her music career, acting roles, and other endeavors. What many might not know about Lady Gaga, however, is that the star happens to have a younger sister who looks just like her. Lady Gaga's sister, Natali Germanotta, is the star's only sibling, but it isn't hard to see how it would be easy to confuse her for her more famous older sister.
Although they are about six years apart in age, there is no denying from their lookalike facial structures that the two Germanotta sisters share the same genes. Suprisinly, some even question if Natali is Lady Gaga's twin. As it turns out, the two also share a very close bond that has come up multiple times over the years, so much so that Natali has had an influence on her older sister's career.
Natali Germanotta looks strikingly like sister Lady Gaga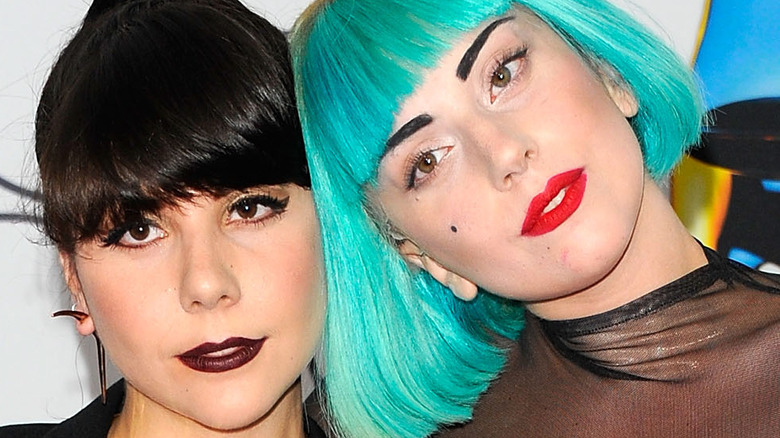 Andrew H. Walker/Getty Images
Just in case the photo above causes you to do a double take, Natali Germanotta, the younger sister of Lady Gaga pictured above on the left. Natali and her sister could be mistaken for identical twins for their similar facial structures and builds — and likely even more so when Lady Gaga has dark hair too.
Of course, despite looking similar, Natali has an identity separate from that of her sister. It's been reported in 2011, Natali was studying fashion at Parsons The New School for Design, where she ultimately graduated.
Despite their different career paths, the two sisters seem to have a close relationship. Lady Gaga addressed Natali in her 2019 Oscars acceptance speech, saying, in part, "To my sister, my soulmate, I love you."
Natali Germanotta has worked with her older sister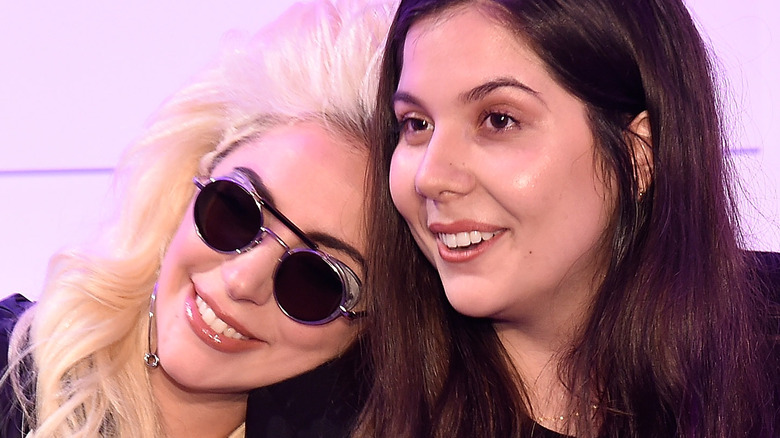 Kevin Mazur/Getty Images
Over the years, Natali Germanotta has worked alongside her big sis. Their first notable collaboration with one another was when Natali appeared in the music video for her sister's song "Telephone" with Beyoncé in 2009.
In 2016, the sisters worked on a Monster High fashion doll resembling Lady Gaga. Since then, the U.S. Sun notes, Natali has worked as a stylist on the film "A Star Is Born," in which Gaga famously starred.
Natali moved on, however, to designing garments for her sister too. According to E!, one of the three dresses that Lady Gaga wore to the 2022 Grammy Awards was designed by Natali herself. The gown, as described by the outlet, was mint green in color and dyed especially for Lady Gaga, though the star credited it to Topo Studio, Natali's design house, rather than to her sister directly.