Bethenny Frankel Disses Rihanna's Super Bowl 2023 Halftime Performance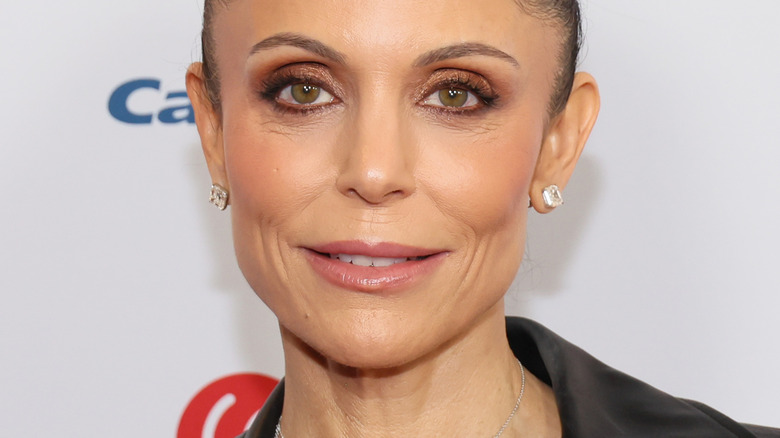 Dia Dipasupil/Getty Images
The 2023 Super Bowl quickly became dubbed Rihanna's concert after it was revealed the musician would be performing at the coveted halftime show. Fans were ecstatic to see the "Work" singer return to the stage after years-long hiatus. Leading up to the show, many people were speculating what the setlist would look like, who would guest star, and what she would be wearing. All eyes were on Rihanna on Super Bowl Sunday as the singer took the stage, beginning her performance with "B**** Better Have My Money."
Her stunning looks and iconic intro with "B**** Better Have My Money" had people excited for what was to come. However, some people were disappointed in the performance that followed, as many felt the show was underwhelming. For many, the most shocking part of the performance was when the "Diamonds" singer revealed that she was pregnant with her second child with rapper, ASAP Rocky, per The Hollywood Reporter. After finding out she was pregnant, many excused her performance for not being as elaborate as they expected. However, others still felt the musician could have done more, including Bethenny Frankel.
The "Real Housewives of New York" alumni is no stranger to sharing her opinions. Frankel has always been the type to share her feelings whether people like it, or not. This time, however, she's not taking jabs at other women on the housewives but at Rihanna and her Super Bowl halftime show.
Bethenny Frankel thinks Rihanna halftime show was good not great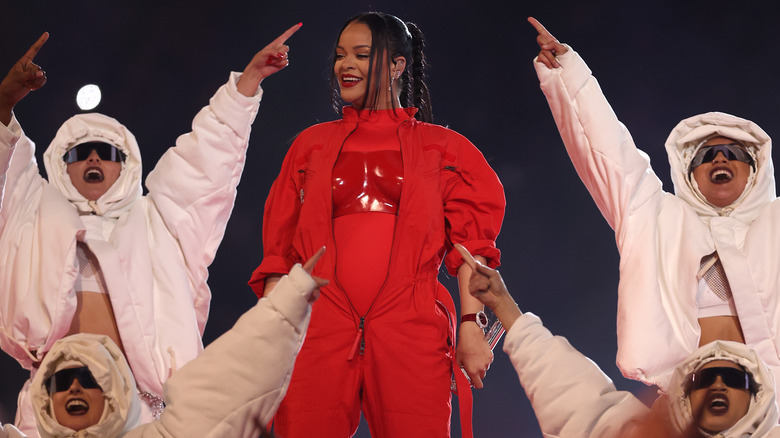 Gregory Shamus/Getty Images
Rihanna's halftime show for the 2023 Super Bowl was fantastic for some people and not for others. Opinions flooded the internet as people shared their take on Rihanna's performance, including Bethenny Frankel. The former "Real Housewives of New York" star shared an Instagram post explaining her thoughts on the "Umbrella" singer's performance, and she had some harsh words for the singer.
The reality star started the video by sharing a story about how she's previously seen Rihanna perform. She shared, "I saw her years ago at the Barkely Center perform during the same month or same time that P!nk performed ... she was much less inspired than P!nk as a performer. It wasn't even comparable. P!nk was like just so incredibly passionate." Frankel went so far as to write in her caption that the show was "good not great." However, the television star became more understanding about the performance after she discovered Rihanna was pregnant.
Frankel believes that even though Rihanna may not have had the best performance, she still was successful thanks to her makeup brand, Fenty Beauty. During her performance, Rihanna took a break to touch up with some Fenty products. Frankel thinks this was a great marketing idea on Rihanna's behalf. She shared, "I think the Super Bowl, overall was a win for Rihanna, whether her performance was amazing or not. She won the Super Bowl because Fenty won the Super Bowl..."