Olivia Wilde Backpedals After Shamelessly Thirsting Over A$AP Rocky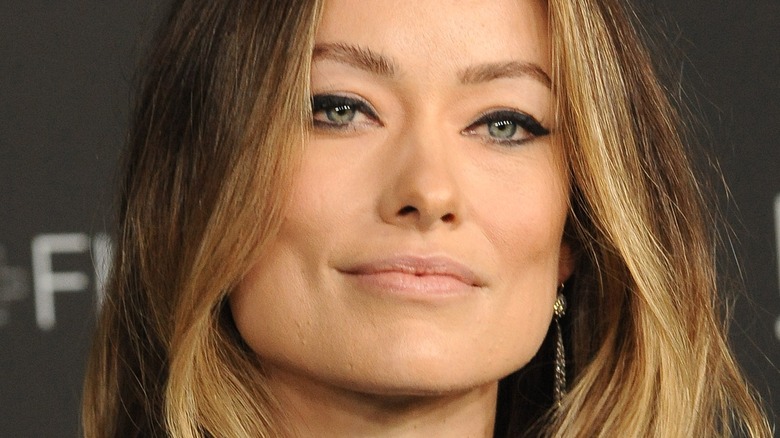 Tinseltown/Shutterstock
Super Bowl LVII is behind us and prep has already begun for next year's Big Game in Las Vegas, but fans still can't get over that halftime show. Sure, some weren't into the pared back performance which notably skipped out on surprise musical guests — Bethenny Frankel even dissed the set publicly — but there's no taking away from the fact that Rihanna made history that night. Not only was she the first pregnant halftime performer (that we know of!), but she also set an important goal for herself, which she certainly achieved: representation. "Representing for Black women everywhere — I just think that's really important," Rihanna explained during an official press conference leading up to the big day. "That's key for people to see the possibilities and I'm honored to be here."
So she didn't deliver the over-the-top spectacle some folks were hoping for, but she certainly was no victim to the hype. Think about it: The set list was filled with bangers; her fashion was bold; she delivered plenty of impactful visuals (she was 60 feet in the air!); and she came with more attitude than the stadium could handle. All this while pregnant. Plenty of fans applauded RiRi for all of these reasons and more, including her A-list Navy members, like Andy Cohen, who called the show "UNBELIEVABLE!!" However, perhaps no one was as supportive as her partner, A$AP Rocky. And no one loved his support as much as Olivia Wilde, which landed the actor in hot water. 
Olivia Wilde wants you to know she wasn't really thirsting over A$AP Rocky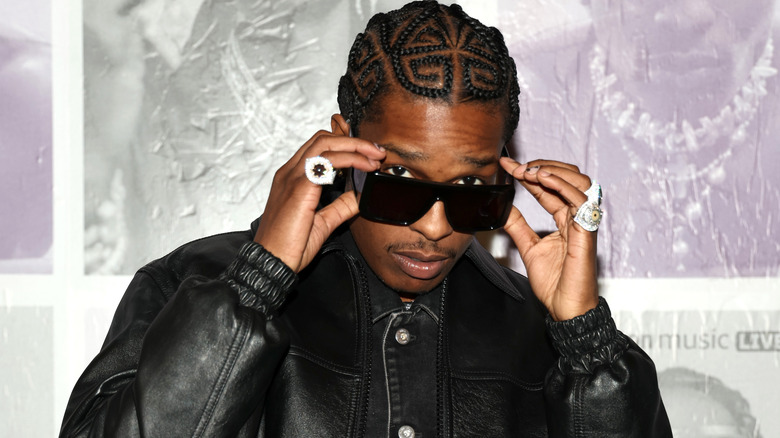 Jerritt Clark/Getty Images
Rihanna slayed her pregnancy announcement/Super Bowl halftime performance, and just as many were cheering at home, so was A$AP Rocky. The rapper, who watched the spectacle right from the field, was the epitome of a proud partner as he filmed, danced, and applauded Ri. When the NFL posted footage of his sweet reaction to Twitter, the clip quickly went viral and even caught Olivia Wilde's attention. However, rather than commenting on its peak cuteness, she shared it to her Instagram Stories with a questionable caption. 
Pop Crave grabbed a screenshot of the post in which Wilde proclaimed, "If I thought he was hot before, this really put me over the edge." If the comment was meant to be a joke, it wasn't seen that way. Rather, it landed the "Don't Worry Darling" director in hot water for being rather awkward and, let's be honest, pretty thirsty. The backlash was so strong, it caused Wilde to return to Instagram to clarify that she didn't mean what we all thought she meant. "For anyone who got it twisted... it's hot to respect your partner," she wrote, according to the Daily Mail. "Especially when your partner just did thaaaaaat."
As for A$AP, he only has eyes for one woman. As a source told Entertainment Tonight, his support started long before RiRi took the stage. "A$AP has been very supportive throughout her preparation and has really been stepping up his parenting game while she has been busy with rehearsals," they shared. We love to see it!