Kelis Accuses Ex-Husband Nas Of 'Mental And Physical Abuse'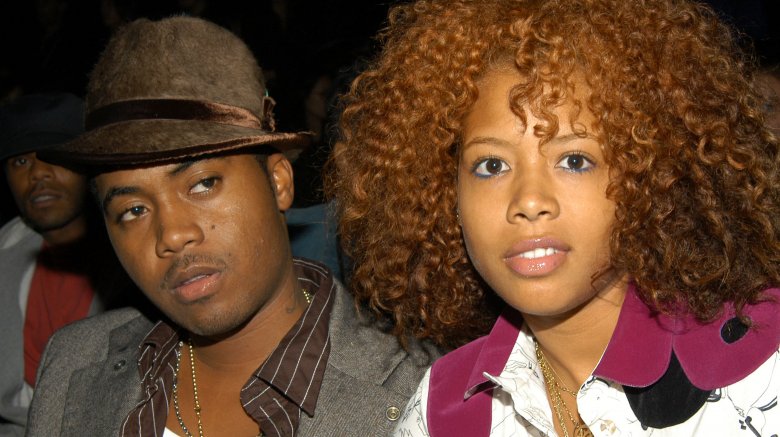 Getty Images
Kelis has spoken out about her marriage to hip-hop artist Nas.
In an interview with Hollywood Unlocked, the "Milkshake" singer, whose full name is Kelis Rogers, alleged that her ex-husband was mentally and physically abusive to her during their marriage. Calling their relationship "really dark," Kelis said, "There was a lot of mental and physical abuse and it got to the point where I probably would have stayed longer had I not been pregnant because I really did love him and because we were married."
Kelis and Nas (real name Nasir Jones) married in 2005 before later splitting up in 2009 when she was seven months pregnant with their son, Knight (via E! News). And, apparently, Rihanna's infamous altercation with her abusive boyfriend Chris Brown helped Kelis make the difficult decision to end her marriage to Nas. "I remember so clearly when the [Rihanna] pictures came out," Kelis shared. "Because I had bruises all over my body at that time. I wasn't ready to walk. I just wasn't. I'm not weak but I'm really private. I don't like people knowing my business. I felt like, 'This is my partner. I chose this. We're gonna do this, we're gonna make it work.'"
Claiming that Nas hit her and that she hit back, Kelis admitted, "I'm extremely confrontational so I take my part in it. I wasn't perfect. I've never painted myself as an angel. I can be a b****. I can fight. I know how to fight. I'm not afraid to throw a punch. ... I'll participate in ending it, but I wouldn't have started it."
Kelis also accused Nas of being absent from their son's life, adding that he's only there when there's "a photo opp."
At the time of this writing, Nas has not yet responded to Kelis' allegations.
Kelis and Nas previously made headlines in March 2018. According to TMZ, they agreed to share joint physical and legal custody of their child, with each parent having their son for specific holidays and every other year for his birthday.