Jennifer Aydin And Margaret Joseph's RHONJ Feud Fully Explained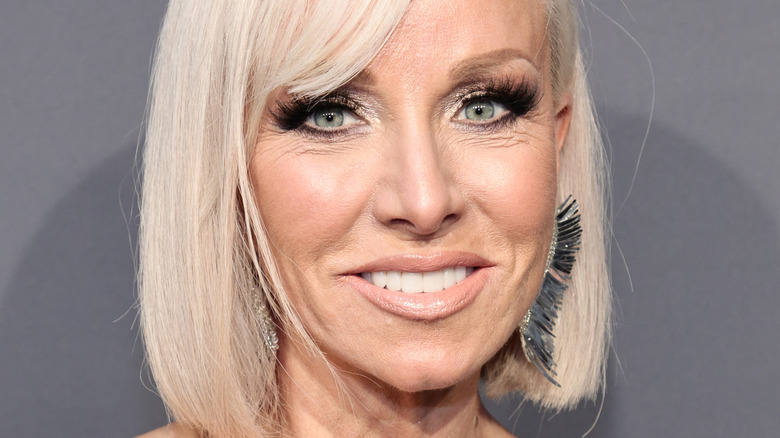 Jamie Mccarthy/Getty Images
Bravo's "The Real Housewives of New Jersey" first burst onto the scene way back in 2009 and quickly became a fan favorite, widely known for its table-flipping, hair-pulling, Jersey-style feuds. Case in point: Jennifer Aydin vs. Margaret Josephs, which has continued every year since Aydin's arrival in Season 9. 
"I think that we have to come to some sort of agreement with everything that has happened," Margaret told late-night talk show host and Housewife wrangler Andy Cohen during an appearance on "Watch What Happens Live" in February 2022 about the ladies' long-standing feud. "No, two wrongs don't make a right, Andy, and I think we can move forward from it. I do," she said, copping to her own part in the back-and-forth squabbling. Sadly, fast forward to 2023 and it appears Aydin and Josephs are showing no signs of squashing their beef anytime soon.
But why are the fellow Garden State Housewives feuding, anyway? The answer just might surprise you...
Jennifer Aydin and Margaret Josephs got off on the wrong foot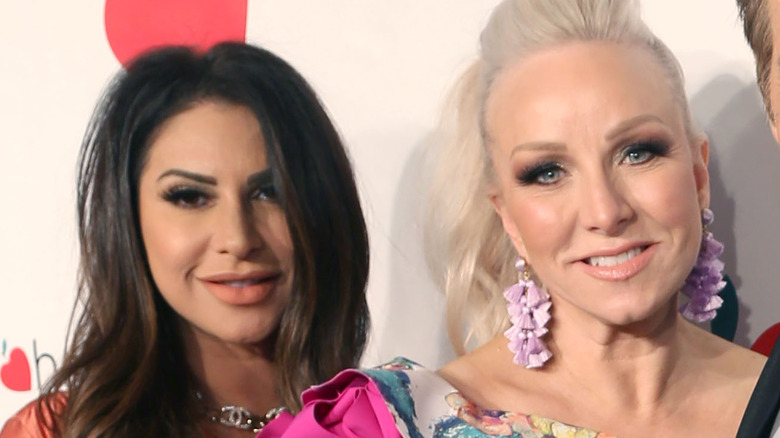 Manny Carabel/Getty Images
First impressions are lasting.
According to Margaret Josephs, she was less than impressed by Jennifer Aydin from the very get-go. "That was a big rookie mistake for me," Josephs dished to "Real Housewives of Orange County" Season 16 housewife Noella Bergener during a segment of Bravo Insider's "Housewife to Housewife" about Aydin's tendency to talk about her "very large house" complete with 16 bathrooms ad nauseam. "I was like... dial it back," she revealed.
Alas, that was only the tip of the iceberg when it comes to this "Real Housewives" beef. As it turns out, the ladies also butted heads over Margaret's past. While Margaret has never shied away from the fact that she cheated on her ex-husband, Jan Josephs, with her now-husband, Joe Benigno, Aydin wished she would. "I wasn't mad that she was a cheater," Jennifer told ET in February 2022. "I think I was just annoyed or irritated at the way that she boasted about it, because [her now-husband, Joe Benigno's] got an ex-wife somewhere — and she has an ex-husband and she has stepchildren — and doesn't she know how hurtful this is to constantly repeat it over and over?" Aydin wondered out loud. "I would be very hurt if my husband bragged about this infidelity," she admitted. But speaking of Aydin's husband's infidelity...
Margaret Josephs outed Jennifer Aydin's husband's past infidelity on camera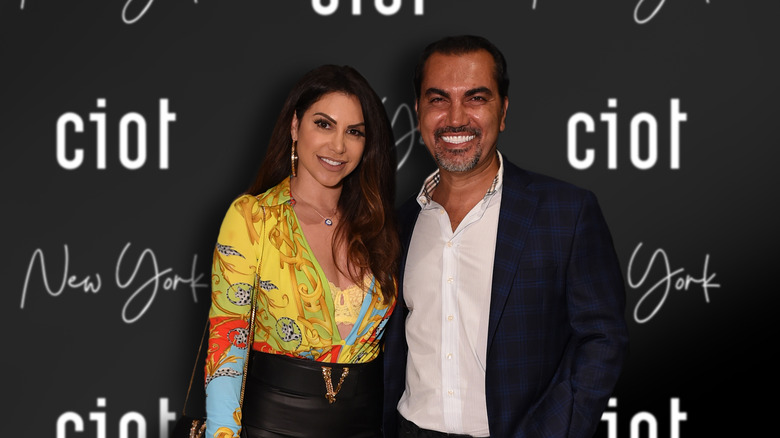 Bryan Bedder/Getty Images
After three seasons of duking it out with cast member Jennifer Aydin, Margaret Josephs came out with guns blazing during "The Real Housewives of New Jersey" Season 12. "You always say Bill's the best, he had an affair, everybody knows and that's why he left his old job," Josephs bellowed out about Aydin's husband at a crowded pool party — all while the cameras were rolling. "Her marriage is not as perfect as she says it is. Bill had the affair with the office manager for two years," she declared. YIKES. Still, Josephs was adamant that airing out Aydin's dirty laundry for the whole world to hear wasn't part of some grand retaliation scheme. "Obviously I've known for years and it was off the fly. I think I was pushed to my breaking point of the hypocrisy and that's really what it was," Josephs revealed to E! News.
Alas, Aydin's not buying it. "I'm sure she was planning it," she told ET. "Like, what, are you trying to embarrass me in the public? Trying to gang up on me? I'm not going to take that," Aydin said. "Everything that I've done to Margaret has actually been in retaliation to what she's done to me," she argued. 
Something tells us this "Real Housewives" feud is just getting started.