The Tragic Death Of Raquel Welch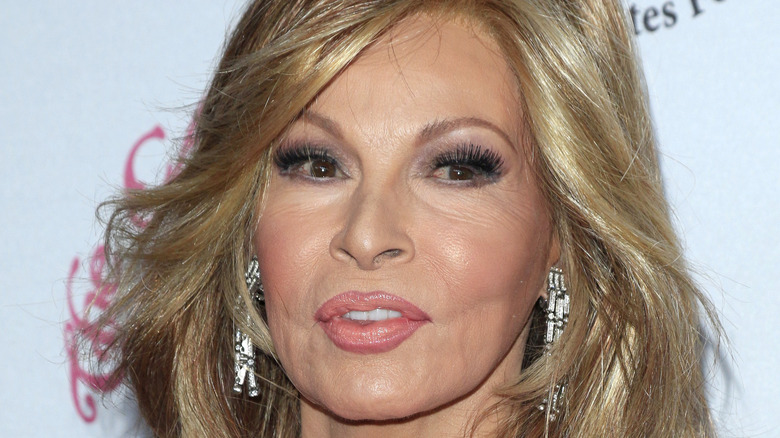 Kathy Hutchins/Shutterstock
Actor and singer Raquel Welch, best known for her role in the "Fantastic Voyage," died at 82 years old, TMZ reported on February 15. She was considered one of Hollywood's most notable sex symbols in the 1960s, appearing in films like "One Million, B.C." (where she famously wore a fur bikini) and "Fathom." Raquel leaves behind two adult children — Damon and Tahnee Welch — from her first marriage to high school sweetheart James Welch. They divorced in 1964. Welch went on to have three more marriages — however, all of them ended in divorce — and she never remarried.
Raquel's family members confirmed to TMZ the beloved star died on February 15 after fighting a brief, unnamed illness. The family did not offer comment along with their confirmation of her death.
In the wake of Raquel's death, fans are revisiting her impact and contributions to the entertainment industry. With that in mind, here's what we have to share about her legacy as a head-turning star.
Raquel Welch was more than a sex symbol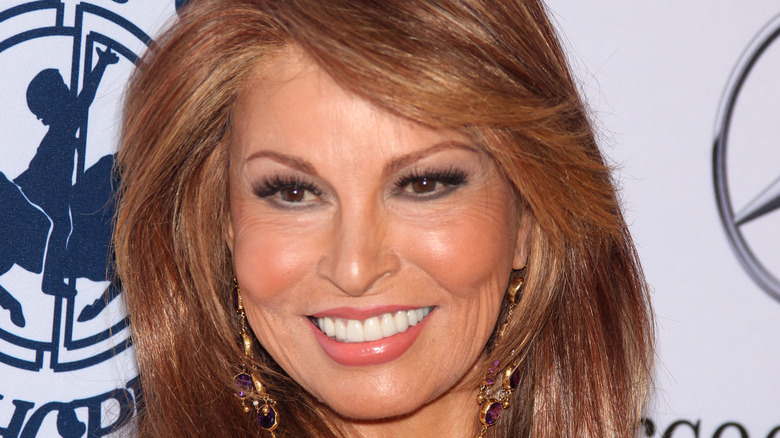 D Free/Shutterstock
Raquel Welch was born Jo-Raquel Tejada in Chicago, Illinois, on September 5, 1940. Throughout her Hollywood career, Welch ushered in a new era of modern sexuality in Hollywood and was known for her sex symbol status, even though she didn't particularly enjoy the press focusing on her appeal instead of her talent.
"I felt like there was always a struggle," Welch told Men's Health in March 2012 about not being taken seriously as an actor. "There was this perception of "Oh, she's just a sexpot. She's just a body. She probably can't walk and chew gum at the same time." She added that she "had no dialogue" in her first few movies and it was "frustrating" for her. "And then I started to realize that it came with the territory," she continued. "...Hollywood doesn't honor comedy and it doesn't honor sex appeal. And they definitely don't give awards to either of them. So you always feel a little insecure."
Although Welch was bothered about not getting the recognition she deserved from her peers, she was grateful for all she had experienced in the industry. She told The Observer in 2012, "My presence in the world of cinema had a different meaning than Meryl Streep ... There was an impact that was made, but it wasn't the usual."