The Real Reason Raquel Welch's Marriages Didn't Work Out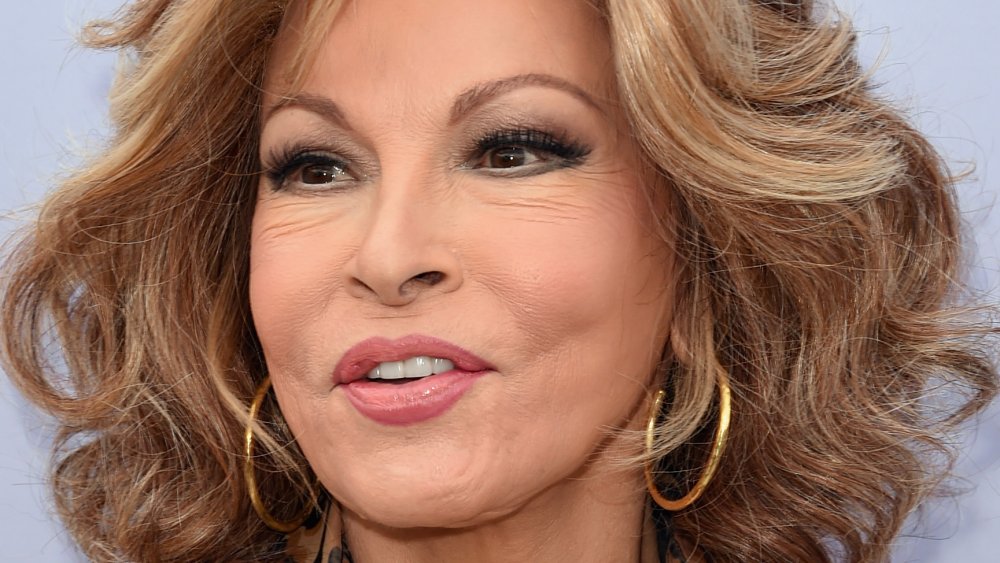 Jason Merritt/Getty Images
For actress Raquel Welch, life as an enduring sex symbol hasn't always been easy. After all, the 79-year-old has been married — and divorced — four times. But the single life appears to agree with the One Million Years B.C. bombshell. When host Piers Morgan asked Welch why her marriages haven't worked out on Life Stories, she noted that she "doesn't like to have a man."
"Because I'm too set in my ways," Welch said in 2015 (per Daily Mail). "I like what I do, I actually enjoy being me and I make a very good living at it and I'm happy. I don't have to have a man."
"He's not going to support me, and a lot of men don't like that," the star added. "I mean they like it in the beginning, they like the whole attraction and the sort of dance that we all do, but they don't really like the fact that when we go some place together I become the person that's focused on. It just doesn't work well with the male/female relationship."
Even so, Welch doesn't regret any of her marriages and doesn't assume the blame for their failures either. Her feelings were real, saying, "At the time I thought I was legitimately in love and that we could make a great life together, but it wasn't in the cards." But would she ever consider getting married again? "I don't think so. I'm not that good at it." You do you!
Raquel Welch married her first love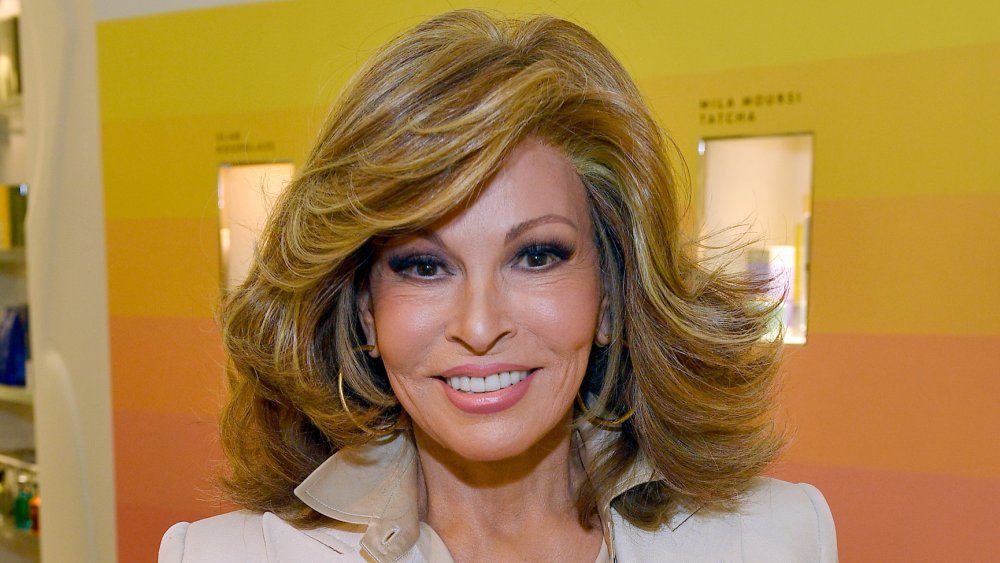 Matt Winkelmeyer/Getty Images
Although Raquel Welch has been married four times, her "gorgeous" first husband James Wesley Welch was also her first love. "I'll never forget the day I came running up the steps to my American government class and there he was," Welch detailed in her memoir Beyond the Cleavage (per ABC News). "Whoa! Who's that? He looked at me and smiled his crooked grin. It was instant attraction. We were both fifteen... Here was a young man who didn't ask anything much of me but showered me with the affection I was hungry for."
Despite their on-and-off courtship, the pair eventually married and welcomed two children, Damon and Tahnee — but their romance didn't last.
"My breakup with Jim remains the most painful decision of my entire life," Welch wrote. "For our children's sake, I should have stayed... People talk about 'falling in love,' but there is also a will to love, which is what it all boils down to after the honeymoon is over. At our painfully young age, we didn't have the serious relationship tools to manage that kind of love. Those qualities come with a maturity that I couldn't even dream of possessing at the time. We were both just too damn young."
Ultimately, the couple separated because their goals and ambitions didn't align, leaving Welch with no choice but to pack up and pursue her career. Hey, we love a woman who knows what she wants.
Raquel Welch think she's the 'Rodney Dangerfield of sex symbols'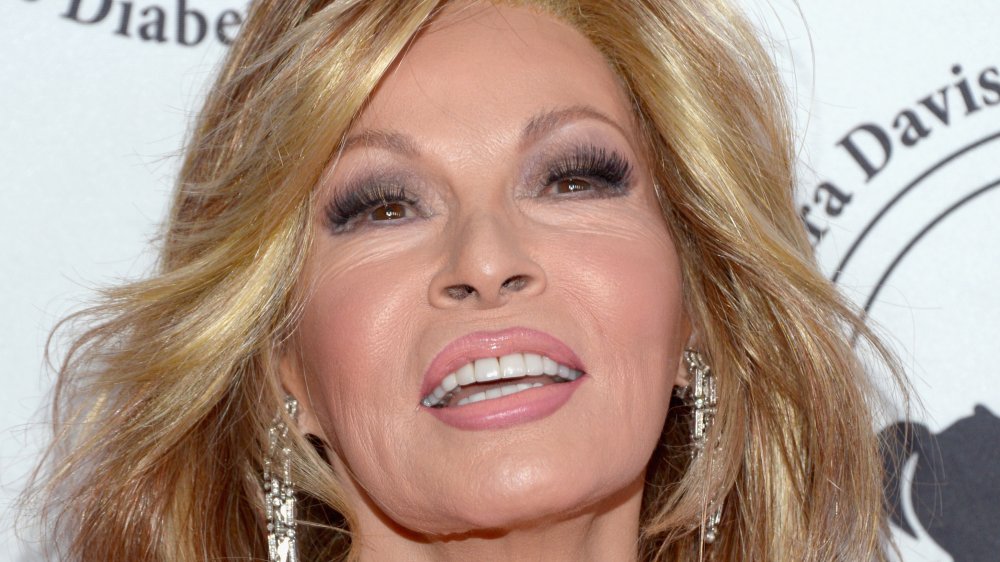 Matt Winkelmeyer/Getty Images
In her memoir Beyond the Cleavage, Raquel Welch referred to herself as the "Rodney Dangerfield of sex symbols" because, as she told Men's Health, she never received the respect she deserved. "There was this perception of 'Oh, she's just a sexpot. She's just a body. She probably can't walk and chew gum at the same time,'" Welch said in 2012. "In my first couple of movies, I had no dialogue. It was frustrating. And then I started to realize that it came with the territory.
"Look at somebody like Marilyn Monroe," she added. "I always wondered why she seemed so unhappy. Everybody worshipped her and she was so extraordinary and hypnotic on screen. But they never nominated her for any of her musicals or comedies, as good as she was. Because for some reason, somebody with her sex appeal, her indescribable attraction, is rarely taken seriously." Welch added she always felt "a little insecure," since she believed Hollywood doesn't "honor" comedy or sex appeal.
However, Welch now thinks "we've gotten to the point in our culture where we're all sex addicts, literally," because the media is "more concerned with being cutting edge and pushing the envelope." Thankfully, her classic beauty and sensuality continue to inspire and guide the industry — and will surely do so for many years to come.