The Real Reason Piers Morgan Hates Kim Kardashian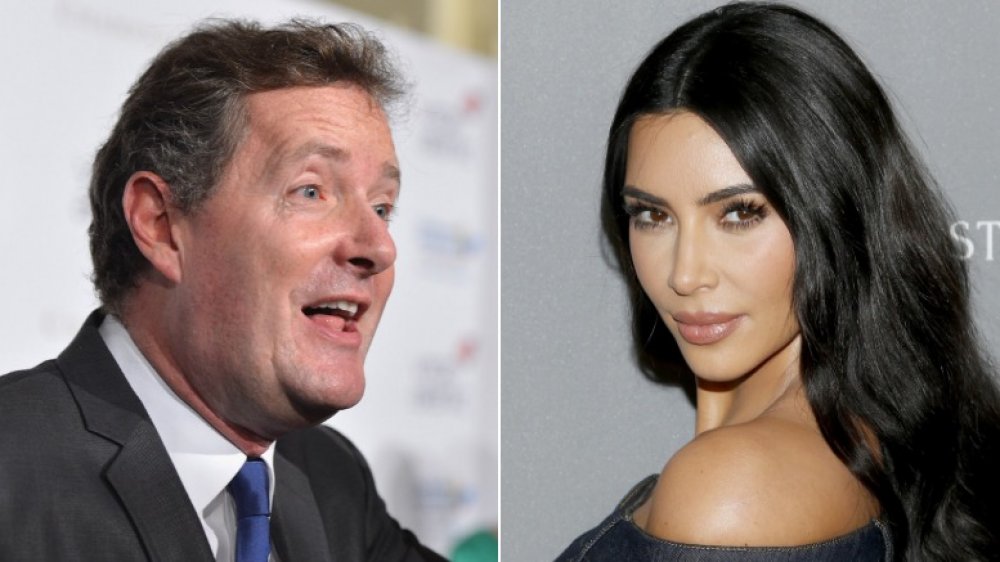 Alberto E. Rodriguez, Lars Niki/Getty Images
British journalist and media personality Piers Morgan is no stranger to inciting controversy, especially where it concerns his strong opinions on other celebrities. One famous person who has ruffled his feathers? Look no further than Keeping Up with the Kardashians star Kim Kardashian. Morgan first butted heads with Kardashian in 2016 over a racy selfie she shared on Twitter, with his insult making headlines both across the pond and in America. We won't divulge what the Good Morning Britain co-anchor said at the time just yet, but rest assured Kanye West's wife didn't respond kindly to his take. From there, the two continued to trade barbs back-and-forth, with Morgan being the instigator 10 times out of 10. 
But what's odd here is the two weren't always enemies. In fact, Morgan defended Kardashian's decision to pose nude for Paper Magazine in 2014, aka when she "broke the internet." In an op-ed for the Daily Mail, Morgan wrote in part, "It's time for me to make a shocking admission: I like and admire Kim Kardashian-West...Kim doesn't take drugs, get drunk, fall out of clubs, cheat on her man, or do any of the other insanely louche things that stars with far greater 'talent' often do."
In light of his earlier support, it's fair to wonder what the real reason is for Morgan hating on Kardashian. As with most celebrity feuds, the situation is complicated.
It all started when Piers Morgan told Kim Kardashian to cover up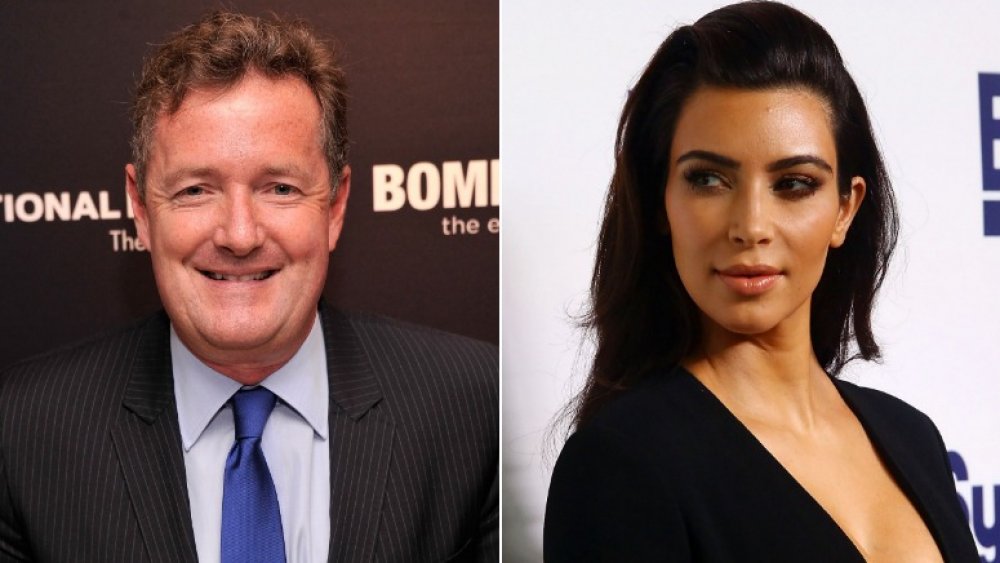 Stephen Lovekin, Astrid Stawiarz/Getty Images
Diving right into the drama, Piers Morgan took to Twitter in March 2016 to bash one of Kardashian's nude selfies (it was censored, folks). "I know the old man's $50 million in debt, Kim – but this is absurd," Morgan wrote, followed by "Want me to buy you some clothes?" The former comment was an apparent reference to Kardashian's husband, rapper Kanye West, who somewhat bafflingly claimed at the time in a since-deleted tweet (via Fortune) that he was "$53 million in debt." The reality star immediately fired back, "Hey @piersmorgan never offer to buy a married woman clothes. Thats on some ashley madison type s**t #forresearch."
In case you're wondering, Ashley Madison is a controversial "dating" website marketing itself to married or committed people interested in cheating on their spouses. Either way, the tense conversation set in motion an epic feud stretching into 2019. And although there are too many instances of fighting to count, one especially notable tiff occurred shortly after the October 2018 mass shooting at a synagogue in Pittsburgh, Pa, when Kardashian tweeted a since-deleted photo of a nude model promoting her beauty line. Seemingly upset Kardashian didn't address the tragedy, Morgan told her to delete the photo if she had any "shred of decency left."
From there, Morgan continued his attacks on Kardashian's once signature risqué looks, including her ensemble at the 2019 Met Gala in New York City. "I thought Kim Kardashian was brilliant," he quipped on Good Morning Britain (via The Mirror). "She came as a large see-through spank. What are they called? Spanks. I mean look at that."
We can't say for certain where this angst comes from, but we do have a theory...
Is Piers Morgan's hate all for show?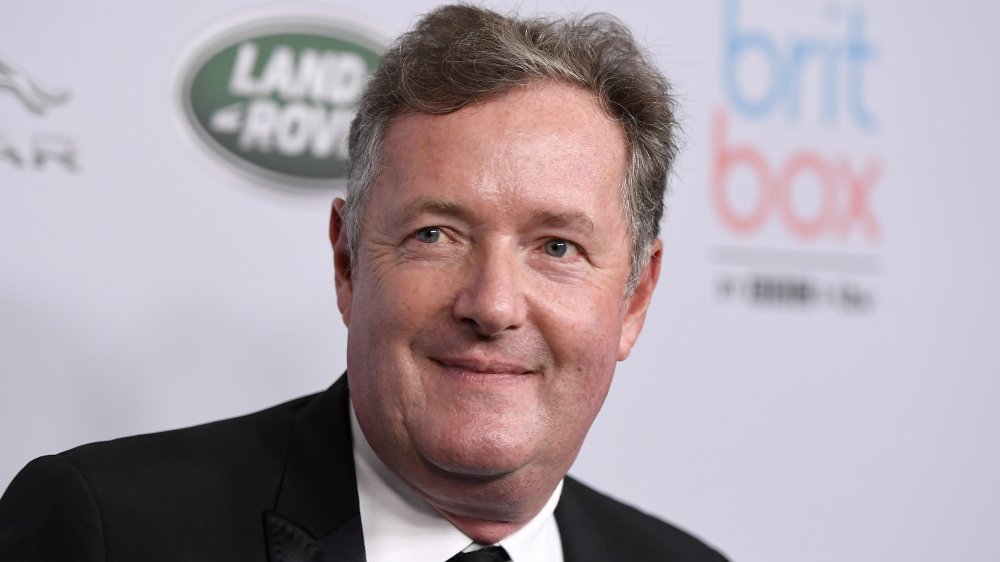 Frazer Harrison/Getty Images
Now that we've outlined Piers Morgan's longtime hate for Kim Kardashian, let's dive deeper into the "why" of it all. The best explanation we can find? It's essentially Morgan's job to have controversial takes, and bashing celebrities keeps him in the press. The evidence is apparent in his many feuds with various high-profile people, including his beef with the Duchess of Sussex, Meghan Markle. To summarize his self-created royal feud, Morgan claimed to be irked because Markle supposedly ghosted him as a friend before she met Prince Harry.
Then there's a long list of other female celebrities Morgan has feuded with throughout the years, including Emma Watson, Ariana Grande (to whom he eventually apologized), Amber Rose, and Susan Sarandon, to name a few examples, as Stylist noted. Clearly, Morgan's distaste isn't squarely focused on Kardashian — she's just a headline-generating name from his apparent entertainment hit list. Still, we imagine contending with Morgan every few months isn't a fun task. And sadly for Kardashian, the journalist isn't the only celebrity who supposedly dislikes her. Just ask Beyoncé, who doesn't seem to like Kim Kardashian one bit.