How Melanie Lynskey Really Felt About Working With Charlie Sheen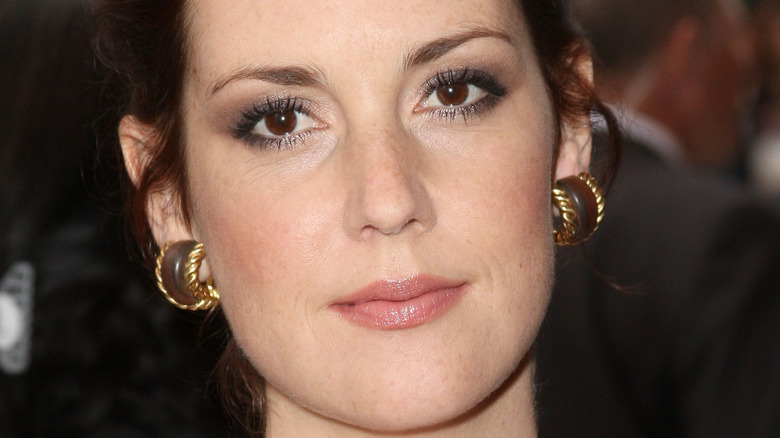 Jason Merritt/Getty Images
"Two and a Half Men" offered Melanie Lynskey her first big break in Hollywood, but she had mixed feelings about working on the show. The CBS sitcom was a smash hit but notoriously hit a snag when Charlie Sheen became embroiled with network executives in 2011. His character, Charlie Parker, was famously written off of the show and was believed to be dead. In a bizarre twist during the finale in 2015, showrunners wrote in that the fictional Charlie was alive all along, and had been held captive by Lynskey's character, Rose.
Even though Lynskey — who joined the show from the first season — was happy with the exposure "Two and a Half Men" offered, the opportunity was not immediately life-changing. "It was nice to be getting a paycheck. [But] it wasn't huge; it was literally the least they could possibly pay me, according to SAG," she told Vulture in 2022. In fact, "The Last of Us" actor was worried that her role as Rose the neighbor would wind up getting her typecast. Eventually, she negotiated to appear in fewer episodes. "And I thought, I'm going to lose my mind if I'm on this show, just showing up every week and saying something crazy," Lynskey told BuzzFeed in 2014. Although she was not a main character, Lynskey's Rose was integral to the show, and inextricably linked to Sheen's.
Years after wrapping up the series, Lynskey spoke about her time working alongside the notorious star.
Melanie Lynskey's high praise for Charlie Sheen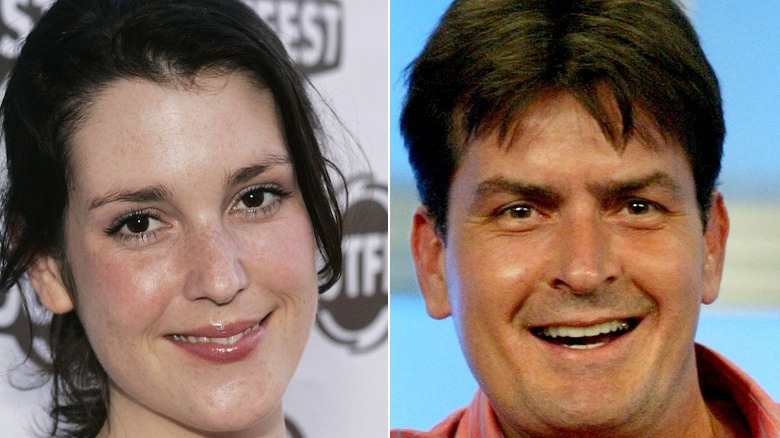 Vince Bucci & Frederick M. Brown/Getty
Amid his tumultuous time starring in "Two and a Half Men," Charlie Sheen checked himself into rehab in 2011, and infamously claimed he had "tiger blood" during an interview with ABC News. Despite all of his headline-making outbursts, Melanie Lynskey had nothing but kind words when discussing her former co-star. "I send him my best always and hope that he's doing well," she told Fox News in 2018 when asked about Sheen. In fact, Lynskey had high praise for the sitcom star. "But ... he was a very, very generous actor to work with and was always very kind to me," she said, while adding that the two no longer stayed in touch.
Lynskey has praised Sheen when asked about their working relationship, saying he was immensely focused. "He was so prepared," she told BuzzFeed in 2014 while noting that Sheen was sober during the early years of the show. "He's the only actor I've ever worked with I think who was off-book for every rehearsal," Lynskey added.
During Sheen's unceremonious departure from "Two and a Half Men," he mentioned that all his castmates (including Lynskey) had been in touch to check in on him, except for co-star Jon Cryer. "Jon has not called me. He's a turncoat, a traitor, a troll. Clearly he's a troll," Sheen told E! in 2011. Lynskey had strong feelings and she felt protective about how Sheen was treated in the media at the time.
How other co-stars felt about Charlie Sheen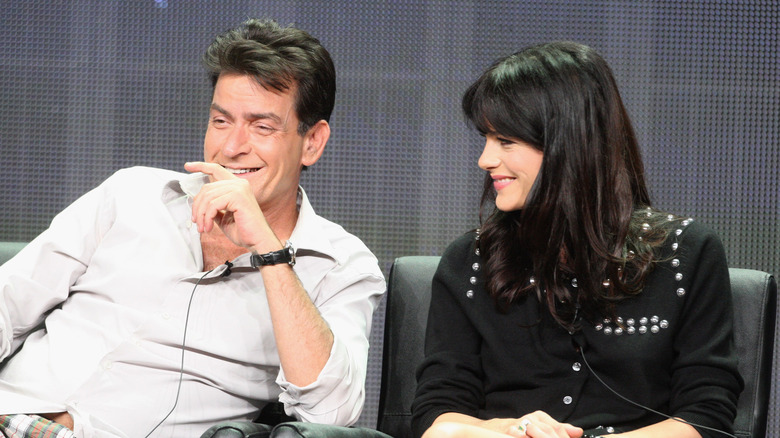 Frederick M. Brown/Getty Images
Not only has Melanie Lynskey spoken fondly of her time working alongside Charlie Sheen, but she has come to his defense in regard to his well-documented substance abuse issues. The New Zealand-born actor said she was not the only one with a soft spot for the "Wall Street" actor. "I encountered a lot of people around that time who had a tremendous amount of empathy for Charlie," she told The Guardian in 2015 while discussing Sheen's "Two and a Half Men" exit. "How can you not have empathy? Life is brutal, you know. It's really, really hard for everybody," she added.
Sheen was equally empathetic towards Lynskey when he discussed the intense rigors of working under series creator Chuck Lorre. According to Sheen, being on the CBS sitcom was detrimental to the personal lives of several people involved in filming. "Look what happened to me, look what happened to Melanie Lynskey, who's getting divorced. That show devoured like 12 marriages," Sheen told The Guardian in 2013. After leaving "Two and a Half Men," Sheen was cast in FX's "Anger Management," where he became friends with his co-star, Selma Blair. "All you've ever heard about Charlie for work is, really, when he's there, he's there," she told E! in 2012. 
If you or anyone you know needs help with addiction issues, help is available. Visit the Substance Abuse and Mental Health Services Administration website or contact SAMHSA's National Helpline at 1-800-662-HELP (4357).