The Real Reason Charlie Sheen Left Two And A Half Men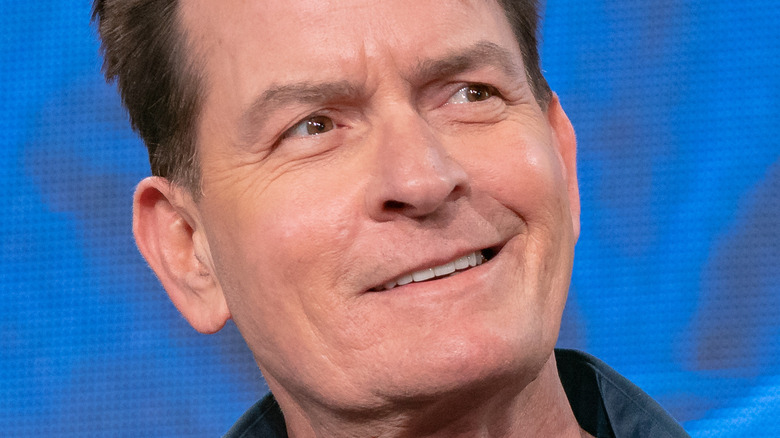 Shutterstock
Charlie Sheen had a thriving acting career with his roles in feature films in the 1980s and 1990s, starring in major blockbusters including "Platoon," "Wall Street," "Eight Men Out," "Young Guns," and "Major League," per IMDb.
In 2000, Sheen entered the world of television sitcoms when he replaced Michael J. Fox on ABC's "Spin City." He played that role for two seasons until the show ended in 2002. The following season, he was cast as Charlie Harper on CBS' "Two and a Half Men." His character's bad boy personality seemed parallel to Sheen's own life, per The New York Times.
Sheen played Harper for eight seasons, during which "Two and a Half Men" was one of the highest-rated shows on TV, per Insider. At the time, Sheen was the highest-paid actor in television, earning $1.8 million per episode for his role on "Two and a Half Men," per USA Today. So why did he walk away from it all? Spoiler alert: He wasn't "#winning" and it wasn't about the "tiger blood."
Charlie Sheen's actions were concerning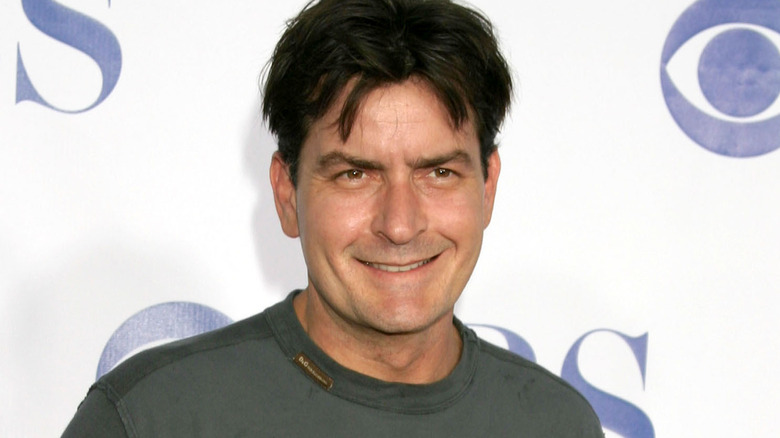 Shutterstock
Production of "Two and a Half Men" was put on hold in January 2011 while Charlie Sheen entered rehab after months of questionable behavior, per People. In February 2011, Sheen famously told ABC News that he survived his drug use because he has "tiger blood." This is also when he coined his catchphrase, "#winning." That same month, Sheen publicly criticized the creator of "Two and a Half Men," Chuck Lorre, calling him a "stupid, stupid little man," per Reuters. 
CBS subsequently halted production of Season 9 altogether, and Sheen was banned from the Warner Bros lot, per the New York Post. This led to him demanding a 50% raise, claiming he was underpaid and distressed, per Today. Sheen was fired on March 7, 2011, per Deadline. The troubled actor then gave a series of head-turning interviews, saying he was a "warlock," in one, per AOL News. In another interview, he said, "I'm tired of pretending I'm not special. I'm tired of pretending I'm not a total b***hin' rock star from Mars." Warner Bros issued a statement in regard to his firing, saying Sheen "has been engaged in dangerously self-destructive conduct and appears to be very ill." Sheen responded, "It is a big day of gladness at the Sober Valley Lodge," per Reuters. 
Sheen has since had time to reflect on the rocky section in his life. He expressed regret for his past actions in a February interview with Yahoo! Entertainment, and is now focused on his "Act 3."
If you or anyone you know is struggling with addiction issues, help is available. Visit the Substance Abuse and Mental Health Services Administration website or contact SAMHSA's National Helpline at 1-800-662-HELP (4357).