What Penn Badgley's Wife Does For A Living (& Why She Got Fired By Amy Schumer)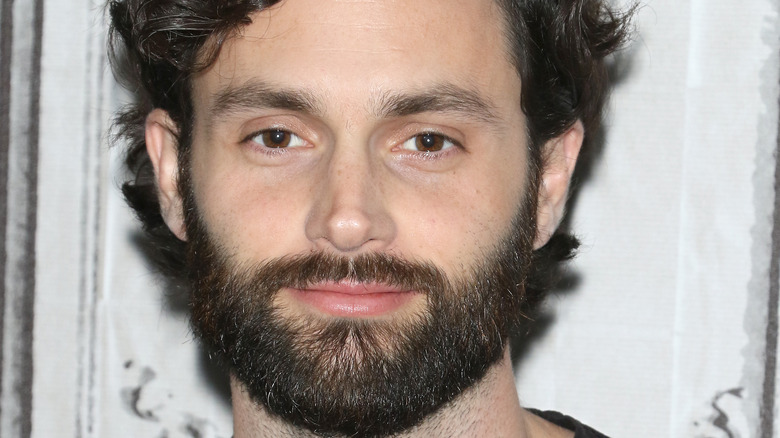 Jim Spellman/Getty Images
Penn Badgley has enjoyed a long acting career that dates back to the early 2000s, but he's definitely best known for two things: "Gossip Girl" and "You." Bagley's five-year run on "Gossip Girl" helped position him as a television idol for teens, but his recent work on "You" introduced him to more mature audiences. Since the Netflix series premiered in 2018, Badgley's portrayal of Joe Goldberg — a seemingly harmless bookstore worker who moonlights as a serial killer — has become a viral sensation and one of the streaming platform's most popular (and controversial) shows. 
On a personal front, the 36-year-old is doing just as well. After two high-profile relationships with fellow actors Zoë Kravitz and Blake Lively, the former "Gossip Girl" star tied the knot to Domino Kirke in 2017. Five years onward, the lovestruck couple is still going strong and even devote mushy Instagram posts to each other. Recently, Badgley cited his wife as the reason he requested to film fewer sex scenes on "You." He said, "Fidelity in every relationship, and especially my marriage, is really important to me," on Pod Crushed, his self-hosted podcast. "It just got to a point where I don't want to do that."
As Bagley's stance continues to spark debate online about where and when actors should draw boundaries, let's dig into the life of Badgley's wife, what she does for a living, and what went down between her and Amy Schumer.
Domino Kirke-Badgley used to sing ... but now she's a doula
Domino Kirke-Badgley may not be as well-known as her famous spouse, but she has definitely led an exciting life. The U.K. native, who hails from a family full of actors and musicians, has enjoyed a lengthy career within the music industry. The 39-year-old mom of two landed her first record deal when she was just 17, working under legendary producer Mark Ronson. During the early days of her career, she sang lead for her band, Domino, and even toured with English singer, Lily Allen. Eventually, Kirke-Badgley pursued a solo career, as marked by her 2017 debut album, "Beyond Waves."
Though Kirke-Badgley still releases music periodically, these days she works primarily as a doula. "I became a doula six months after the birth of my first son, Cassius, in 2009," she revealed to Glamour U.K. Her career pivot was fueled by the fact that she'd struggled to find a doula for herself post-birth. Just one year later, Kirke-Badgley co-founded Carriage House Doulas, which is presently called Carriage House Birth. As stated on the company's website, they aim to "not only educate and equip birthing people, but to do it in a way that centers around and honors them, making way for them to experience and exercise their own self-agency in birth."
Amy Schumer fired Domino because she felt 'vulnerable'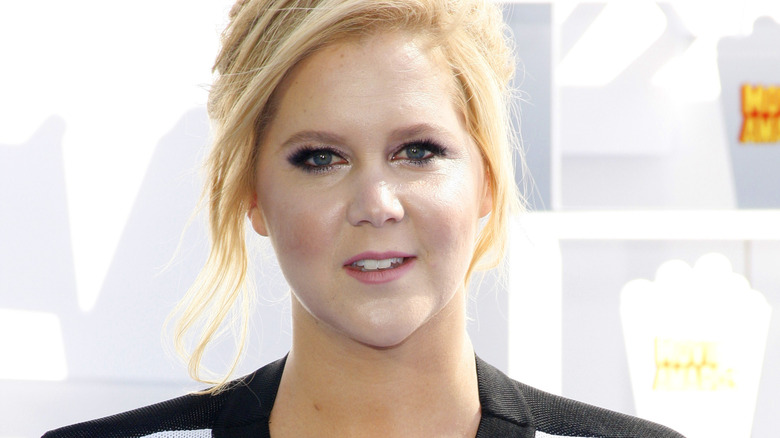 Tinseltown/Shutterstock
Domino Kirke-Badgley's new career may not be as flashy as being a singer, but she's certainly cultivated a list of exclusive clients. Most notable among them is comedian Amy Schumer, who gave birth to her first child in May 2019. Unfortunately, Schumer fired Kirke-Badgley shortly after hiring her. In an ironic twist, Schumer appeared on Penn Badgley's "Podcrushed" podcast to explain her reasoning. "I suddenly was like, 'I'm good and I don't need a postpartum doula anymore," shared Schumer.  "The truth was ... this is pretty unfair to her, after I had Gene and I was recovering from a C-section," continued Schumer. "Domino is like a goddess. She's an actual floating siren around the house." 
Despite Kirke-Badgley's best efforts, Schumer found that her presence made her feel vulnerable. "I was like, 'I can't have this Botticelli goddess floating around my home when I am, like, bleeding out.' I didn't have the strength to allow myself the luxury of having her around our home. I was like, 'I think you can't come anymore.'" Interestingly enough, this isn't the first time the singer has faced public scrutiny. In June 2020, she stepped down from Carriage House Birth after a Shishi Rose — an African American birth and postpartum advocate —  accused her and the company's upper management of racist practices, despite positioning themselves as an inclusive space, per Us Weekly.