Rumer Willis Delivers Heart-Wrenching Update On Dad Bruce Willis' Aphasia Diagnosis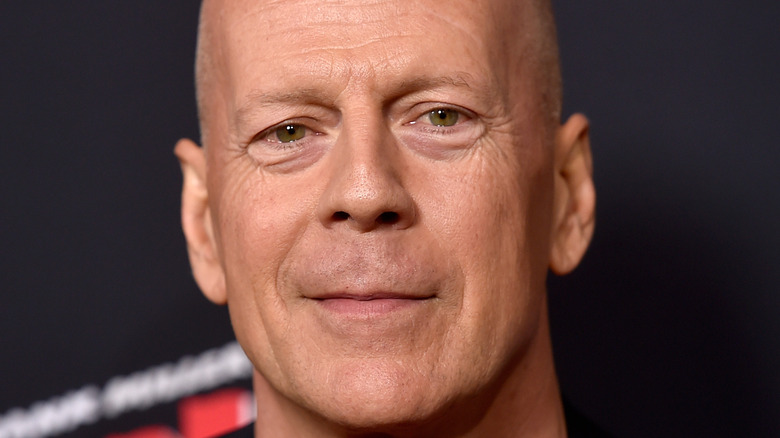 Frazer Harrison/Getty Images
Bruce Willis was previously diagnosed with aphasia in 2022, and his family made an official announcement about his health following the difficult news. "As a family we wanted to share that our beloved Bruce has been experiencing some health issues and has recently been diagnosed with aphasia, which is impacting his cognitive abilities. As a result of this and with much consideration Bruce is stepping away from the career that has meant so much to him," a family statement shared on Instagram read. "This is a really challenging time for our family and we are so appreciative of your continued love, compassion and support." 
Aphasia is defined as a condition that affects a person's ability to communicate, according to the Mayo Clinic. In the time since his diagnosis, Willis has been out of the public eye for the most part, though his family has shared various updates on him, and he's appeared in photos on social media. In May 2022, Bruce's wife Emma Heming Willis shared a video of him playing basketball on her Instagram stories. A month prior, Bruce appeared in good spirits as he posed for photos with his wife during an "off the grid" moment they shared on the social media platform. Now, nearly a year later, Bruce's daughter Rumer Willis has shared a serious update about her dad's health and where the family will go from here.
Bruce Willis has been diagnosed with frontotemporal dementia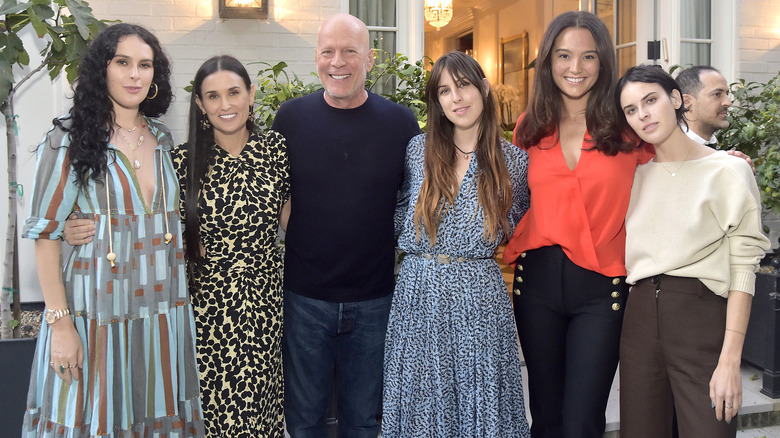 Stefanie Keenan/Getty Images
Bruce Willis' family said they now have a "deeper understanding" of what he's going through in the aftermath of his original aphasia diagnosis. "Since we announced Bruce's diagnosis of aphasia in spring 2022, Bruce's condition has progressed and we now have a more specific diagnosis: frontotemporal dementia," read an Instagram caption penned by the "Die Hard" actor's daughter Rumer Willis. "Unfortunately, challenges with communication are just one symptom of the disease Bruce faces. While this is painful, it is a relief to finally have a clear diagnosis," she added. 
In a post shared on the Association for Frontotemporal Dementia Degeneration's website, FTD is described as the most common form of dementia in patients under the age of 60. The family stated that there is no treatment for the disease, which will continue to progress as the weeks go on. According to Johns Hopkins, FTD is a non-life-threatening condition and patients can live with the symptoms for many years. However, the illness can cause pneumonia, a heightened risk for infections, and "fall-related injuries." Bruce has the full support of his immediate family, including his wife, Emma Heming Willis, and his daughters, Rumer, Scout Willis, Tallulah Willis, Mabel Willis, and Evelyn Willis, as well as his ex-wife Demi Moore.