The Tragic Death Of MLB Hall Of Fame Broadcaster Tim McCarver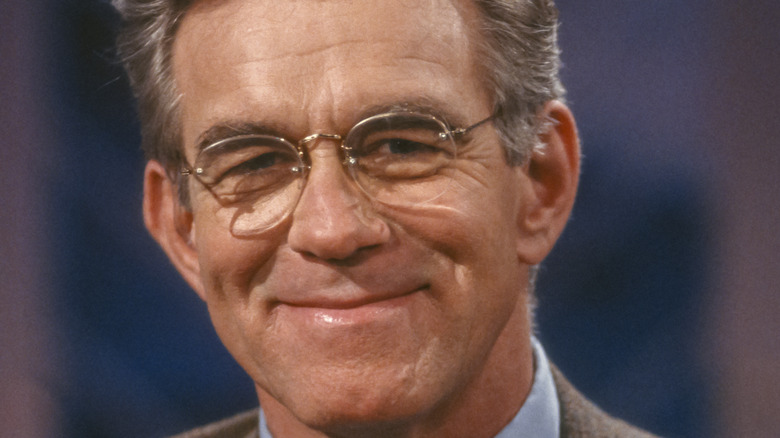 David Madison/Getty Images
Former MLB catcher and famed broadcaster Tim McCarver sadly joined the growing list of celebs who have died in 2023. On February 16, it was reported that McCarver passed away at 81 years old, according to ESPN. He was survived by his wife Anne, and his daughters Kathy and Kelly. During his playing career, McCarver was a two-time All-Star and two-time World Series Champion with the St. Louis Cardinals, but he is best remembered for his time in the broadcast booth.
McCarver was drafted by the Cardinals at the young age of 17 in 1959, although his professional career didn't fully take off until 1963. The catcher went on to play 12 seasons with the franchise before jumping around the league with three other teams and finally returning to St. Louis. Shortly after his retirement as a player, McCarver started calling games in 1980. Eventually, he worked closely with Joe Buck calling national games from 1996 until 2003. He also worked as a broadcaster for locally televised games for the New York Mets, the New York Yankees, and the San Francisco Giants.
The Tennessee native offered great insight while calling games. "What astonished me about him in his later years — when I worked with him — is that he lost none of his passion," Fox Sports's Ken Rosenthal said about McCarver when he retired from the booth in 2013, via Bleacher Report. However, not all viewers were fans of McCarver's approach to broadcasting.
Tim McCarver's broadcasting style was not for everyone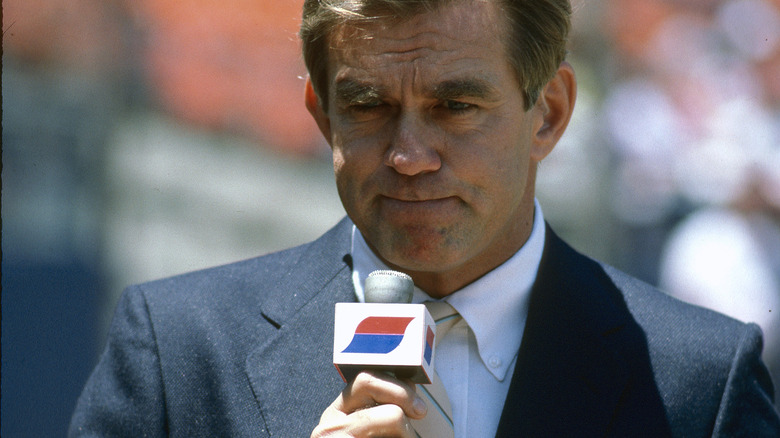 Focus On Sport/Getty Images
It's rare for broadcasters to make an impact on a sport, but not impossible. We have seen it before, with Chick Hearn and Vin Scully among the few peers of Tim McCarver. And as many people there were who liked McCarver's broadcasting style, there were still plenty who didn't.
In 1992, McCaver found himself in hot water after the broadcaster criticized Deion Sanders for playing for the Atlanta Braves and Atlanta Falcons on the same day. It didn't sit well with the player, who ended up pouring water on McCaver's head. No matter who he worked for, McCaver stayed true to himself, which sometimes caused him trouble. McCarver was fired from the Mets in 1999 due to his uncompromisingly forthright commentary, but he refused to change himself to keep a job. He shared, "Some broadcasters think that their responsibility is to the team and the team only. I have never thought that. My No. 1 obligation is to the people who are watching the game."
Although not everyone was particularly fond of McCarver's broadcasting style, they still appreciated his history with the game and his ability to speak passionately about the sport he loved. To this day, McCarver's legacy is everlasting. Following his death, MLB commissioner Rob Manfred released a statement on his broadcasting career. He said, "​​In the booth, his analysis and attention to detail brought fans closer to our game and how it is played and managed."